The best albums of 2014 are revealed as Getintothis' Peter Guy counts down our annual top 100.
So, we made it. Twelve months of music bottled up into some kind of sense. Well, perhaps you think it's nonsense…
Whatever the case, these 100 albums, for us, have offered a tremendous amount of listening pleasure. From riot-fuelled afrobeat funk to dirty garage stomp through to blissful cavernous rock & roll and stark, primal hip hop.
Considering the amount of great electronic music produced this year, we're surprised on reflection how little were included in the top end of our 100, we can only presume the records below resonated even more when we saw them in the live arena – for all but two of the artists below we witnessed produce quite stellar stage performances along which married to their studio output made their sounds resonate even further in 2014.
It's perhaps a reflection of just how much great music there is out there that nearly 70 different record labels are represented and that there's little coherent thread holding it all together; simply great new music.
To sample almost all of it, whack on our playlist below and do share with us your recommendations in the comment section, or alternatively join the discussion on Facebook or Twitter where you can use the hashtag #GITAOTY.
Here's to 2015 – we're sure it'll deliver the goods.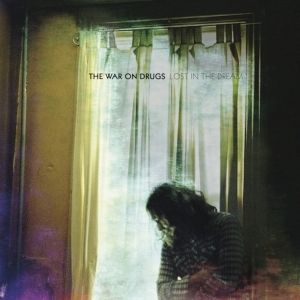 1. The War On Drugs: Lost In The Dream
Context matters in music. I can remember as a teenager my first work experience job in a printing factory having spent record vouchers on The Stone Roses' debut album and lying on my bed listening to this glistening, near-magical set of songs completely wrapped up in the moment. Engulfed by sound. There was an otherworldly sensation to it yet it sounded so rich, colourful and alive with emotional energy and bristling confidence. It was a transcendental experience.
The best slices of music do that. And this is repeatedly the sensation I get while listening to the aptly-titled Lost In The Dream – a record which seems to epitomise much of my 2014. Like previous #1 albums we've featured, from Sound of Silver through to Bon Iver's 2011 eponymous album they're deeply personal offerings in which the song-writer's message is so powerful it's hard not to sometimes adopt it as your own.
If James Murphy's career peak was an ode to feeling alienated in the city that he so loves, The War On Drugs' Adam Granduciel's 'dream' concerns being abandoned in a wilderness where he finds no place to rest at all. Self-doubt, depression, anxiety and inner turmoil are repeated themes amid a sometimes motorik, cascading landscape and yet the music juxtaposes a near-triumphant swell of rich instrumentation. Lustrous textures vie for attention against a cavalcade of guitars and clattering percussion driving off into an endless distance.
Similarly to it's predecessor, Slave Ambient, Granduciel channels big, big sounds reminiscent of classic Americana – Young, Dylan and Springsteen are inescapable influences – yet his vision reminds me more of Pure Phase–era Spiritualized undulating, crackling and rippling; a constant battle of the bold with the wired.
A heartbeat which may rupture at any moment. The sound of man broken yet determined to continue on the road ahead regardless.
Getintothis on War On Drugs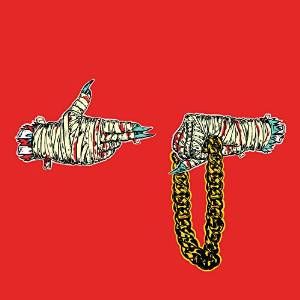 2. Run The Jewels: Run The Jewels Vol. 2
"When we do something, it feels good," Killer Mike told Rolling Stone earlier this year. And boy, does this record feel good.
He adds: "For the most part, it's just a celebration of dope. It's like two classy veterans that end up on the same team. Like [the way I see it], I'm at the championship. And I know I'm gonna get it with this little ginger motherfucker right here. There's no question in my mind. There's nothing like waking up knowing that. And that's straight up – we're unfuckwitable".
One day, we can all hope to be this unfuckwitable.
Getintothis on Run The Jewels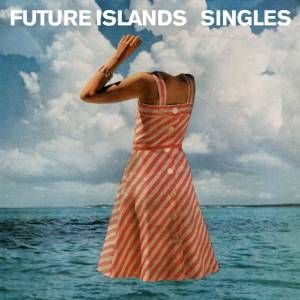 3. Future Islands: Singles
It's hard to think of a band since Pulp that have broken through into semi-mainstream consciousness in the way that Future Islands did in 2014. After nine years in the wilderness, their Letterman performance of Seasons resulted in sold out shows across the world, including their incredible date at the Kazimier in June. Yet Singles was *way* more than one crossover track, it was ten symphonic anthems straddling just the right side of knowing daftness – a thrill from start to finish.
Getintothis on Future Islands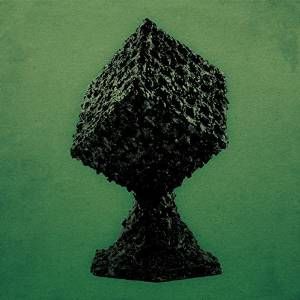 4. Merchandise: After The End
Their move from alternative indie leftfield to stadia-swelling mainstream rock may have turned off some fans but to these ears After The End could slot into any of REM's IRS years catalogue – a huge statement of intent.
Getintothis on Merchandise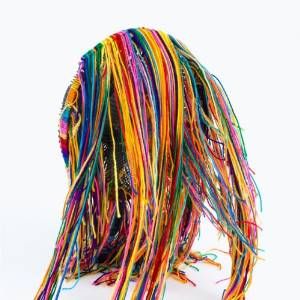 5. Liars: Mess
Mutating once again, Liars spewed forth a lightning bolt of death disco which pummelled the senses for 55 blood-stained minutes.
Getintothis on Liars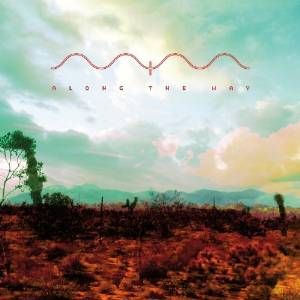 6. Mark McGuire: Along The Way
We were greatly saddened when Emeralds announced their split in early 2013 following one of our favourite albums in recent times, 2010's Does It Look Like I'm Here? Fortunately, main man Mark McGuire hit the ground running with his superlative solo offering – and on the colossal 12 minute centre-piece, The Instinct, he bettered anything he'd written previously.
Getintothis on Mark McGuire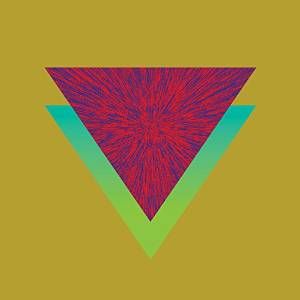 7. Goat: Commune
More pandemonium from the Rentaghost team. An absolute riot which went close to matching the euphoria of World Music.
Getintothis on Goat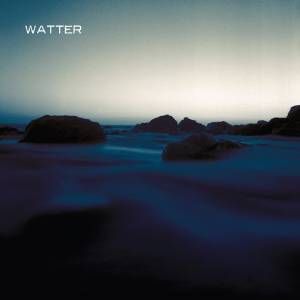 8. Watter: This World
Grails' Zak Riles, Slint drummer Britt Walford and Louisville musician Tyler Trotter teamed up with cameos from King Crimson's Tony Levin and Rachel Grimes (Rachel's) forming post-rock goliath, Watter. Fusing electronic dissonance with monstrous grooves and, at times beautiful moments of levity, This World resulted in the year's most unexpected delight.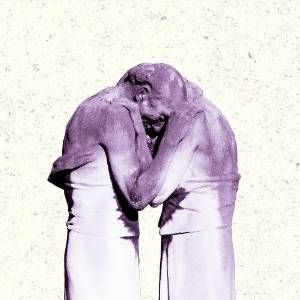 9. The Antlers: Familiars
It's a gift to release something so subtle and yet provoke such evocative power – and The Antlers have it in spades. Familiars, if anything, was even less immediate than their previous offerings yet it is the finest work thus far – and their show at Liverpool Music Week underlined just what an incredible band they are. Towering.
Getintothis on The Antlers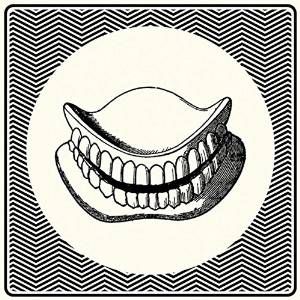 10. Hookworms: The Hum
Slab two of MJ's scuzz leviathan had just as many layers yet by throwing his vocal up outside the gloop and ramping up the powerball melodies it made The Hum more accessible and slightly less harrowing. That initial unexpected shock-blast from Pearl Mystic (our #1 album of 2013) was never going to be repeated but in tracks like Radio Tokyo, On Leaving and the gloriously over-driven rampage of Retreat they've kept us suitably inspired and most of all fulfilled with rollicking joyous abandon.
Getintothis on Hookworms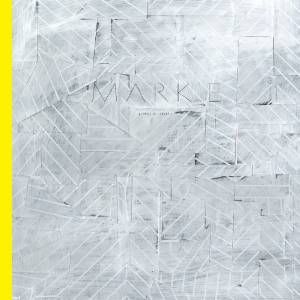 11. Mark E: Product Of Industry
Melancholic, slightly unsettling yet hugely rewarding, Mark Evett's Product Of Industry is one of 2014's finest electronic records.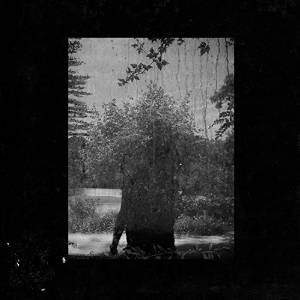 12. Grouper: Ruins
One of the most miserable records of 2014 is also one of the most heart-warming. Just hold on…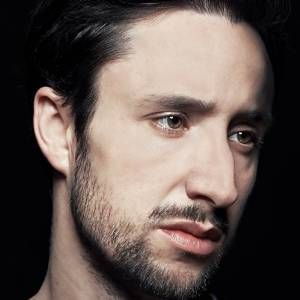 13. How To Dress Well: What Is This Heart?
By thrusting Tom Krell's voice RIGHT up front, What Is This Heart? isn't just his most direct album it's also his best – there's a fountain of flourishing pop music within and on Repeat Pleasure he absolutely nailed the spirit of peak MJ.
Getintothis on How To Dress Well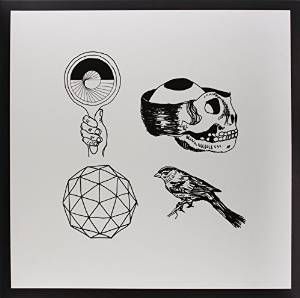 14. Woods: With Light And Love
Woods must be one of the most consistent song-writing teams around – this was another slice of brilliance with the nine minute title track a career high.
Getintothis on Woods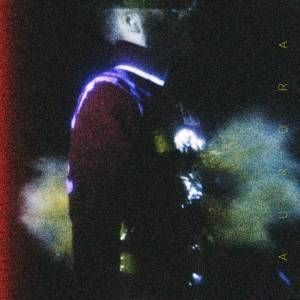 15. Ben Frost: A U R O R A
One of those rare records which despite how impenetrable it seems to be you can't help but revisit – even on the first time of listening. Frost shapes chasms of harsh electronica but allows enough menacing melody in there to captivate and beguile. Centre-piece Secant is truly astonishing.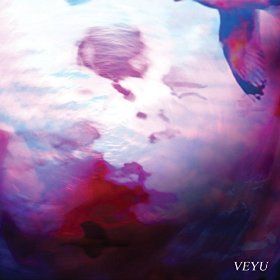 16. VEYU: VEYU
The finest EP released by a Merseyside band in recent times. Four Grade A winners, from the statement of intent Running though to Murmur-era alt-rock of All That We Know back to the soaring In The Forest and the colossal outrock of The Everlasting. Chapter two is much anticipated.
Getintothis on VEYU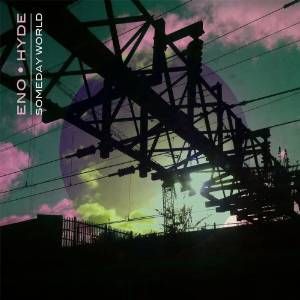 17. Eno & Hyde: Someday World
An astonishing collection of quite simply boss pop music. I don't jog but if I did I would do lots of running to this. It's makes you feel impossibly alive.
Getintothis on Eno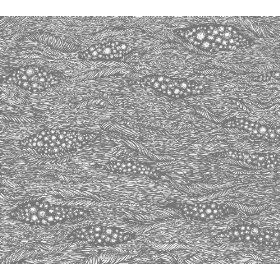 18. Innercity Ensemble: II
Polish out-rockers Innercity Ensemble reimagine Mahavishnu Orchestra and inject a dollop of undulating improvisational kraut-jazz and industrial dub-noise. And flugelhorn. Oh, and darabukka.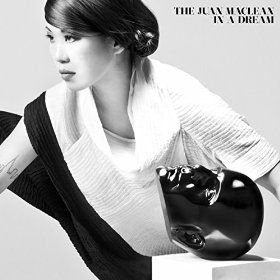 19. The Juan Maclean: In A Dream
The Juan Maclean have been on a roll for sometime now, and In A Dream continues their superlative interstellar disco funk overdrive in no uncertain terms. Like crack, but much better for the soul.
Getintothis on The Juan Maclean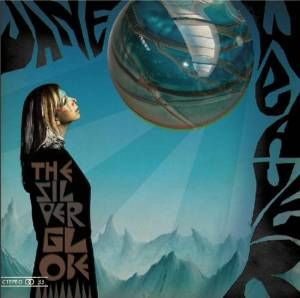 20. Jane Weaver: Silver Globe
When we alluded to why End of Year polls are important, we immediately thought of this record. Jane Weaver's quite remarkable record Silver Globe completely slipped under our radar but thanks to Piccadilly Records' #1 shout it's been an ever present on Getintothis' Jukebox ever since. Make it your must-purchase festive treat.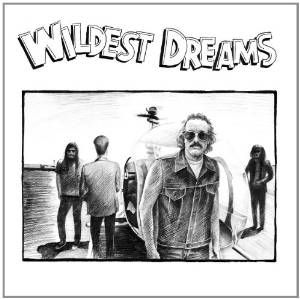 21. Wildest Dreams: Wildest Dreams
DJ Harvey returns with a sprawling 70s prog out-rock beast. Crank this loud.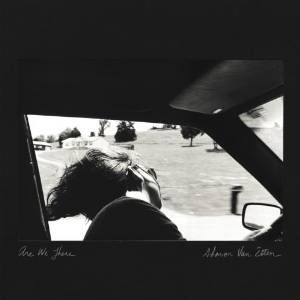 22. Sharon Van Etten: Are We There
Van Etten's fourth album once again is a loaded gun of intimate confessional body blows.
Getintothis on Sharon Van Etten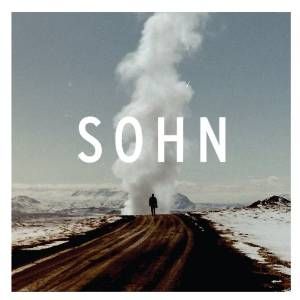 23. SOHN: Tremors
Intensely beautiful electro-soul married to Christopher Taylor's heart-popping falsetto.
Getintothis on SOHN
24. The Men: Tomorrow's Hits
For one week in February we listened to this on a beach and everything in the world seemed just swell.
Getintothis on The Men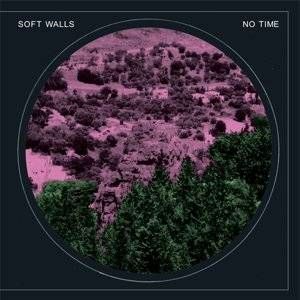 25. Soft Walls: No Time
A profoundly deep heavy trip from Dan Reeves (Cold Pumas) recalling early Deerhunter.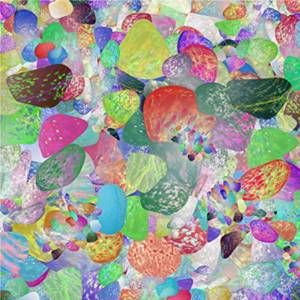 26. Grumbling Fur: Preternaturals
The Quietus Phonographic Corporation
In a year when 'psychedelic' was the most overused/misused term in music's vocabulary, here was a band drawing on the very essence of it. Mini kaleidoscopic suites jam-packed with understated virtuoso instrumentation aligned to colourful mind-bending melodicism. Oh, and Neil Megson Fanclub wins hands down for song title of the year too.
Getintothis on Grumbling Fur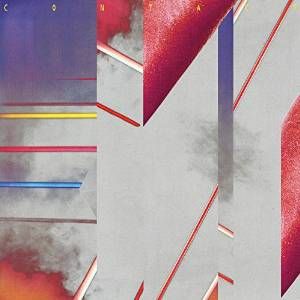 27. Contact: First Contact
British film composer Paul Lawler teamed up with A.E. Paterra (aka Majeure) of sci-fi synth outfit Zombi, to serve up a heavy dose of Goblin-inspired space disco. YEAH!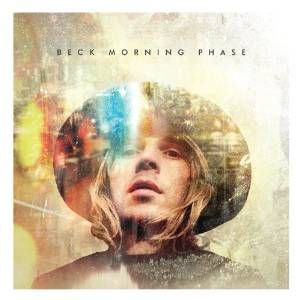 28. Beck: Morning Phase
Another Beck album. Another great album.
Getintothis on Beck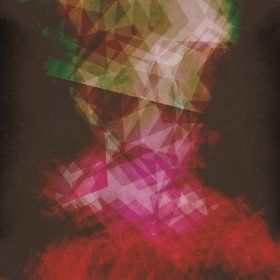 29. Plank!: Hivemind
Mancunians Plank! evoke the spirit of '69 with this propulsive kraut-infused rhythmic juggernaut.
Getintothis on Plank!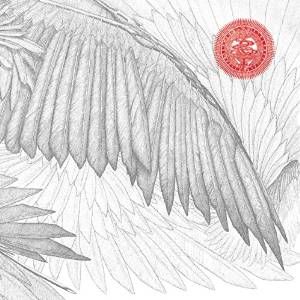 30. The Bug: Angels And Devils
Continuing where London Zoo left off, The Bug deliver another serious statement of furious socio-political urban beatdowns. At times it borders on the uncomfortable, yet, given the world we live in, this is surely their point.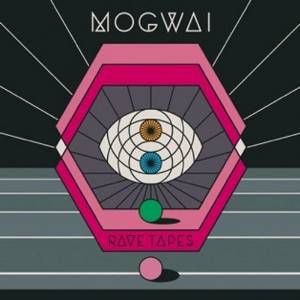 31. Mogwai: Rave Tapes
More in keeping with their Zidane or Les Revenants soundtracks, Rave Tapes oddly became Mogwai's biggest commercial success despite it being their most tranquil.
Getintothis on Mogwai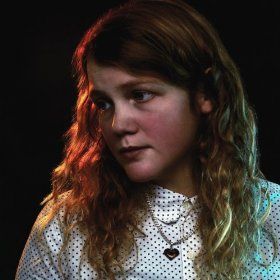 32. Kate Tempest: Everybody Down
The new kid on the block nails 12 pop fables which were as unique as they were unshakeably infectious.
Getintothis on Kate Tempest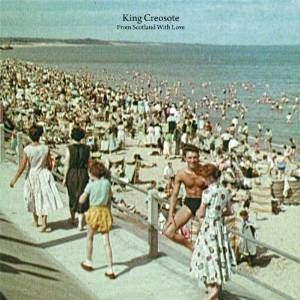 33. King Creosote: From Scotland With Love
Kenny Anderson's ode to his homeland was dripping in passion and pride – and resonated even more poignantly in 2014.
Getintothis on King Creosote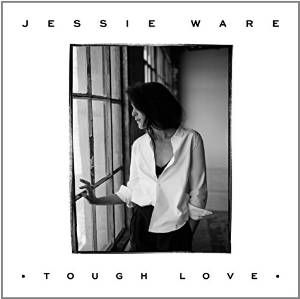 34. Jessie Ware: Tough Love
Jessie sounded pretty bummed out on her follow up to Devotion but that didn't stop her from penning some of the year's best soul-pop numbers; Say You Love Me had us in bits, Champagne Kisses was slicker than Bret The Hitman Hart's hair-do while You & I (Forever) was seriously massive.
Getintothis on Jessie Ware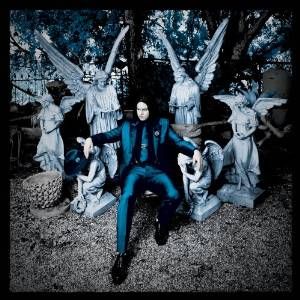 35. Jack White: Lazaretto
You suspect Jack White could toss out an album a month. What an absolute bastard.
Getintothis on Jack White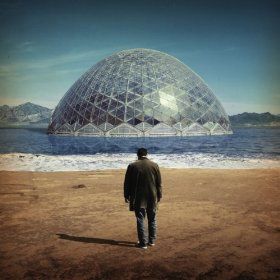 36. Damien Jurado: Brothers And Sisters Of The Eternal Sun
Deftly brushed Americana with sprawling stylistics from another cosmos.
Getintothis on Damien Jurado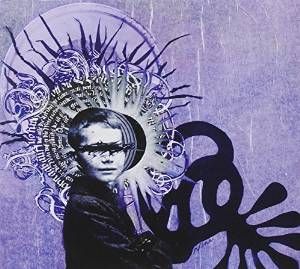 37. The Brian Jonestown Massacre: Revelation
Anton Newcombe's collective delivered by far their most consistent racket in some time, a glorious sprawling rock & roll hit which lived up to its name.
Getintothis on The Brian Jonestown Massacre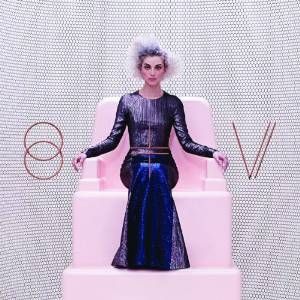 38. St Vincent: Digital Witness
Indebted to Bowie, Digital Witness saw Annie Clark evolve into robo-electro guitar-fuelled glam. A very good record became something truly great when transmitted live suggesting it won't be long before her ideas are executed onto very big stages indeed.
Getintothis on St Vincent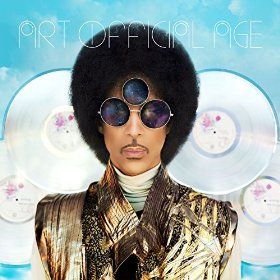 39. Prince: Art Official Age
The soulful electronic yin to PlectrumElectrum's guitar-heavy yang, Art Official Age oozed P-Funk class and some of his finest ballads in years.
Getintothis on Prince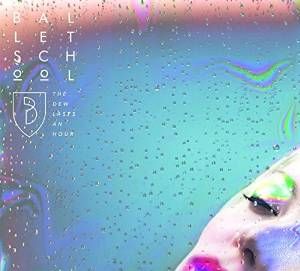 40. Ballet School: The Dew Lasts An Hour
Far more than the sum of their notable influences, Ballet School are Grade A primal acrobatic pop with Rosie Blair one of finest new voices around and in Ghost and Heartbeat Overdrive they've two of the tunes of 2014.
Getintothis on Ballet School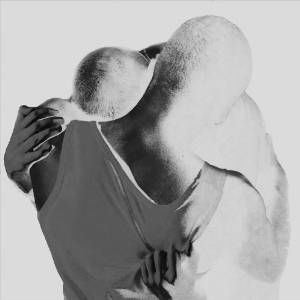 41. Young Fathers: Dead
A justifiable Mercury winner – and at last something to rock the boat. Rooted in hip hop this gnarly rapid-fire attack also contained lashings of pop, soul and lots more in between. To witness them play live was something else, too.
Getintothis on Young Fathers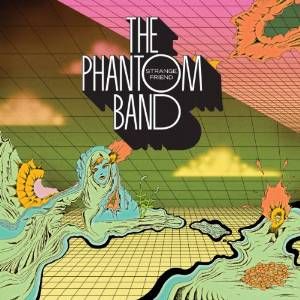 42. Phantom Band: Strange Friend
Business as usual for Rick Anthony's Glaswegian collective; a cauldron overflowing with organ-drenched tribal folk-imbued loveliness. Strange Friend simply felt like a good friend returning from the wilderness.
Getintothis on Phantom Band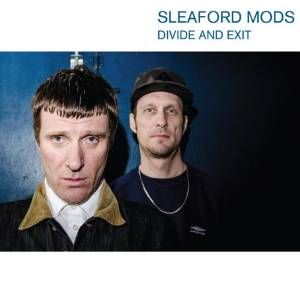 43. Sleaford Mods: Divide And Exit
To quote Bananarama: 'It ain't what you do, it's the way that you do it.' Sleaford Mods get results. You fucking tit rifle.
Getintothis on Sleaford Mods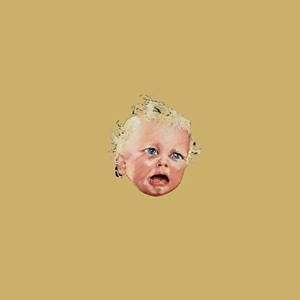 44. Swans: To Be Kind
I think we used up all hyperbole with regard to Swans in 2012.
Getintothis on Swans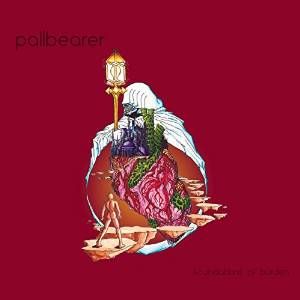 45. Pallbearer: Foundations Of Burden
If it's been a good year for heavy rock records then we must have missed it. Pallbearer were one of few who absolutely nailed it.
46. FKA Twigs: lp1
Recalling the likes of Tricky, The Weeknd and Janelle Monae, yet Twigs' vision was singularly twisted, sexual and for a debut, ridiculously ambitious. Centre-piece Pendulum backed up the hype emphasising the sense that this is the start of something very special indeed.
Getintothis on FKA Twigs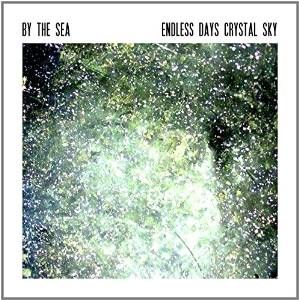 47. By The Sea: Endless Days Crystal Sky
Sure there was a mild evolution but at it's heart, Endless Days Crystal Sky, once again emphasised just how good the Wirral quintet's song-writing skills are. Almost effortless in its savoir faire magnificence.
Getintothis on By The Sea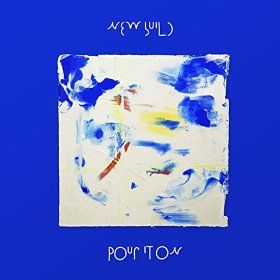 48. New Build: Pour It On
DFA beats via London – Hot Chip-assisted electronica with a hefty dollop of soul with an epic closing title track The Juan Maclean would be proud of.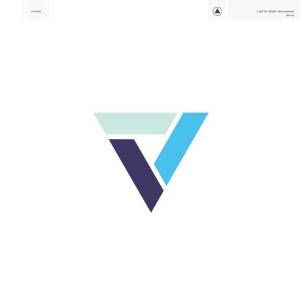 49. Lust For Youth: International
What on first listen appears detached and wrapped in arch cool gradually unravels into an emotive piece of art-pop containing one of the singles of the year, the irresistible Armida.
Getintothis on Lust For Youth
50. Ibibio Sound Machine: Ibibio Sound Machine
Infectious, riotous and impossibly funky – this was groove with all kinds of heart.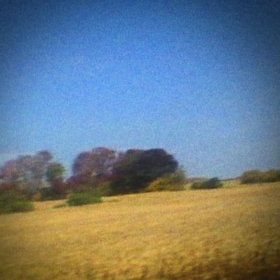 51. Sun Kil Moon: Benji
Mark Kozelek's confessional brutality takes in death, profound tragedy, personal struggles and pretty much everything else that's bleak but wraps it all in a package which is – for him – almost positively joyful.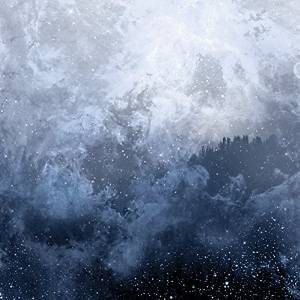 52. Wolves In The Throne Room: Celestite
A marked move away from their riff-orientated noise, here WITTR deliver cinematic organ, horns, frosty ambient textures and something verging on post-rock accessibility. The purists hated it. They would.
Getintothis on Wolves In The Throne Room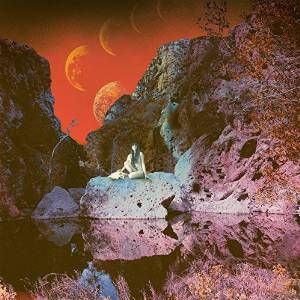 53. Earth: Primitive And Deadly
Southern Lord
Perhaps the easiest listen Dylan Carlson's ever committed to tape – gnarly rock odes with Mark Lanegan cameos. Refreshingly straight up.
Getintothis on Earth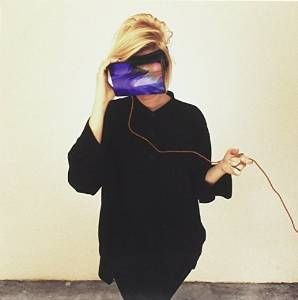 54. EMA: The Future's Void
A courageous move away from the raw Patti Smith-indebted debut of Past Life Martyred Saints, and while it didn't quite hang together there was still enough tension and gut-thudding tunes to ensure Erika M. Anderson remains one of alt-rock's most vital songwriters.
Getintothis on EMA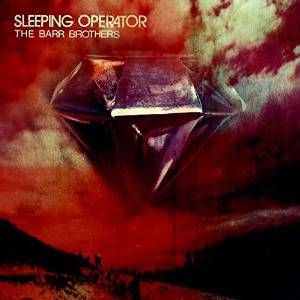 55. The Barr Brothers: Sleeping Operator
In another year, Sleeping Operator could have been talked about in the same breath as contemporary Americana alt-classics as it was this one slipped under most radars.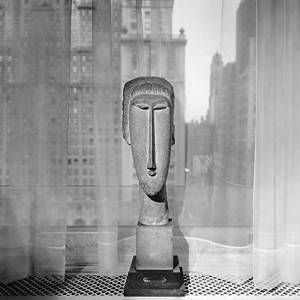 56. Andy Stott: Faith In Strangers
Perhaps Stott's most diverse collection to date; from the title track's neat melodicism to the clanging hip hop thuds of Violence through to immersive nastiness on Time Away if you're not overly familiar with the Manchester-based producer now's the time to start.
Getintothis on Andy Stott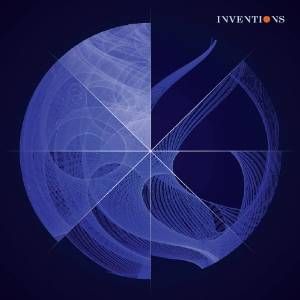 57. Inventions: Inventions
Mark T. Smith from Explosions in the Sky and Matthew Cooper of Eluvium combine to create an evocative piece which should be a joy to fans of both bands.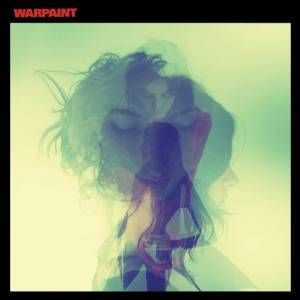 58. Warpaint: Warpaint
An exercise in beautiful restraint, sometimes the low thrum is barely even there yet it seemingly evaporates into your subconscious. Their most consistent offering to date.
Getintothis on Warpaint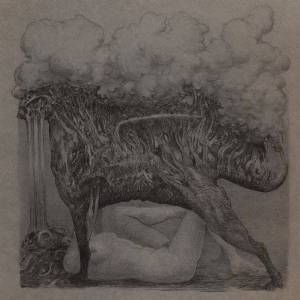 59. Ambarchi, O'Malley, Dunn: Shade Themes From Kairos
Master Musicians of Bukkake dude Randall Dunn ties this epic piece of dark ambience together to stunning effect.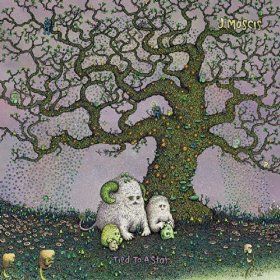 60. J Mascis: Tied To A Star
It's baffling how easy J Mascis makes it all seem. Forty minutes of scruffy golden nuggets perfect for late evenings or early rises.
Getintothis on J Mascis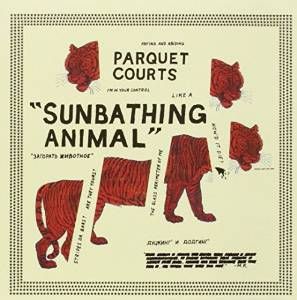 61. Parquet Courts: Sunbathing Animal
A different beast to debut Light Up Gold, here Parquet Courts extended their blasé bluster resulting in a sound less immediate, perhaps lacking the short sucker-punch but still a hefty clout of dynamite all the same.
Getintothis on Parquet Courts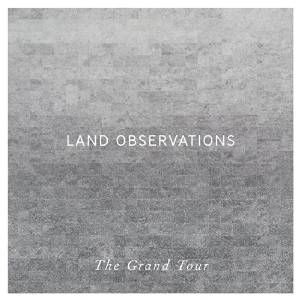 62. Land Observations: The Grand Tour
The Grand Tour slipped under many a radar in 2014 yet we suspect it's tapestry of sweet guitar motifs and understated percussive grooves will be singled out in years to come. Hope so, anyway.
Getintothis on Land Observations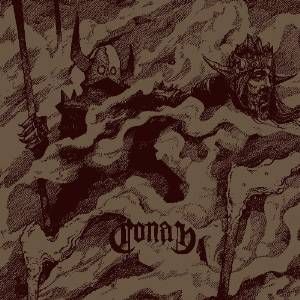 63. Conan: Blood Eagle
There's still few UK bands that can match the epic might and muscle of Conan – Blood Eagle was the sound of the band ridiculously on the money once again.
Getintothis on Conan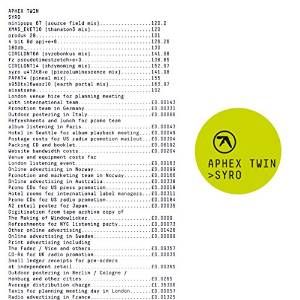 64. Aphex Twin: Syro
Let's be honest, Richard D. James probably found this set of tracks down the back of his sofa in an abandoned hard drive dating back to the early 90s. Still, sounded pretty fresh and unlike anyone else. Quintessential Aphex.
Getintothis on Aphex Twin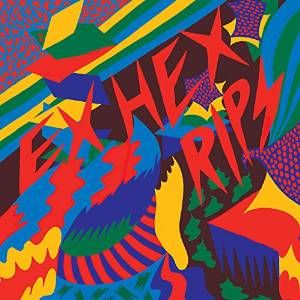 65. Ex Hex: Rips
Delirious power pop that recalls Sleater-Kinney at their finest. Some feat that.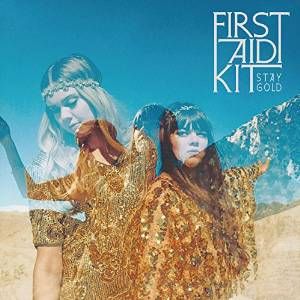 66. First Aid Kit: Stay Gold
Relocating to Nashville did the Söderberg sisters the world of good, this is a goldmine of masterly-crafted country-pop ballads.
Getintothis on First Aid Kit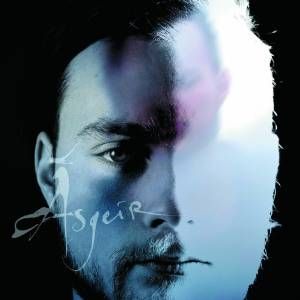 67. Ásgeir: In The Silence
Ticks every Icelandic music stereotype in the book yet it's beauty is undeniable.
Getintothis on Ásgeir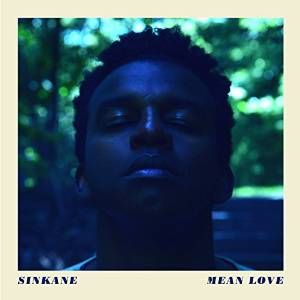 68. Sinkane: Mean Love
A slower reveal than his breakthrough Mars, Mean Love traded soulful torch songs with afro-beat cool and on openers How We Be and New Name he penned two of the year's best.
Getintothis on Sinkane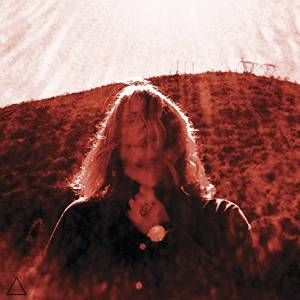 69. Ty Segall: Manipulator
A mammoth effort even by this prolific song-writer's standards; 17 tracks of guitar bluster and hazy wistful psychedelia, there's barely a bum note.
Getintothis on Ty Segall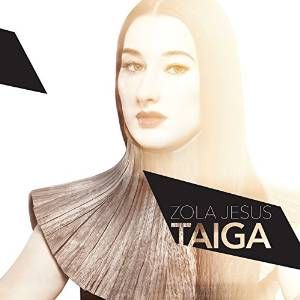 70. Zola Jesus: Taiga
Nika Roza Danilova goes pop.
Getintothis on Zola Jesus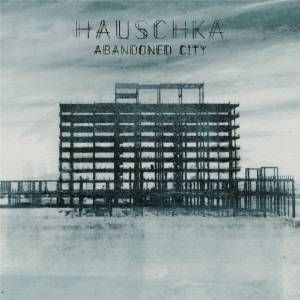 71. Hauschka: Abandoned City
Disquieting industrial rhythms trade with off-kilter piano in this eerie melange of late-night ghostly instrumentation.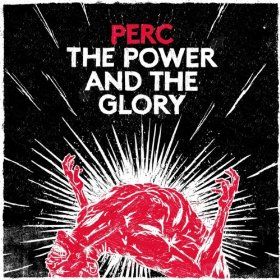 72. Perc: The Power And The Glory
Primal incessant drone which makes Factory Floor sound positively summery.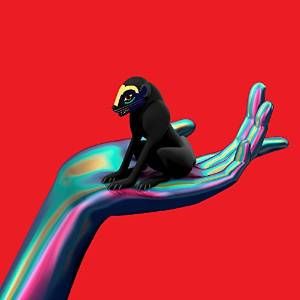 73. SBTRKT: Wonder Where We Land
Typical second album syndrome from London producer Aaron Jerome, Wonder Where We Land, is a difficult, erratic listen which comes to life thanks to a succession of guests including Chairlift's Caroline Polacheck, Sampha and Vampire Weekend's Ezra Koenig.
Getintothis on SBTRKT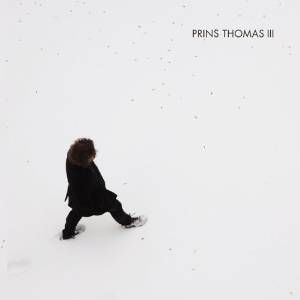 74. Prins Thomas: III
The sound of Prins Thomas doing his thing. Business as usual. The man's a thoroughbred one trick pony.
Getintothis on Prins Thomas
75. Rustie: Green Language
Green Language was sadly never going to live up to the expectation following the superlative Glass Swords yet there was enough here to relish including the bruising Danny Brown-led Attak and glacial pop stomp of Velcro.
Getintothis on Rustie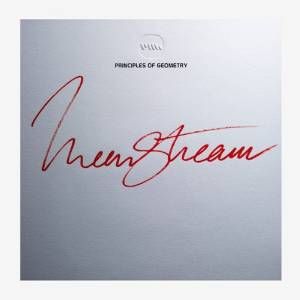 76. Principles Of Geometry: Meanstream
Meditative glitch-laden funk pop with a hefty side order of French kisses.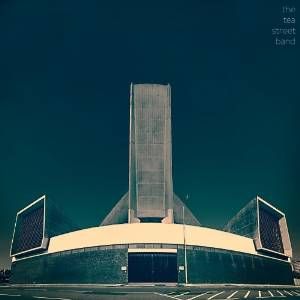 77. Tea Street Band: Tea Street Band
It felt like a triumph that this record even saw the light. The sound of five lads making joyously melodic late night grooves to truly lose yourself to.
Getintothis on Tea Street Band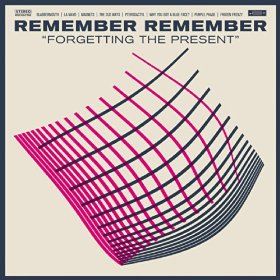 78. Remember Remember: Forgetting The Present
Mini epics tied together with vast undulating orchestration. Yet another fine piece to add to the RR canon.
Getintothis on Remember Remember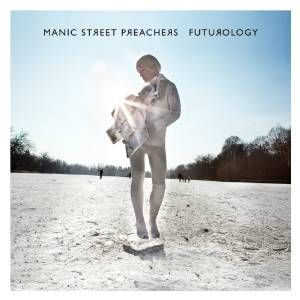 79. Manic Street Preachers: Futurology
Columbia
The Manics' career revival continues. Their finest since The Holy Bible. Seriously.
Getintothis on Manic Street Preachers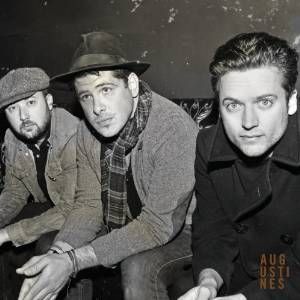 80. Augustines: Augustines
*BIG* blustering melodies which just about stayed on the right side of chest-beating. Nothing to Lose But Your Head is epic, ragged glory at its peak.
Getintothis on Augustines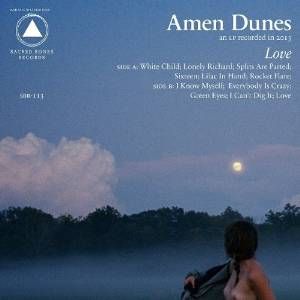 81. Amen Dunes: Love
Hazy lo-fi dream-songs ideal for the Sunday afternoon comedown.
Getintothis on Amen Dunes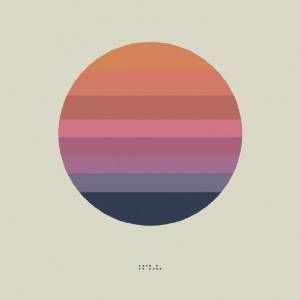 82. Tycho: Awake
Less consistent than his 2011 career-peak Dive, nonetheless Awake's airy ambition was still a joy with the title track a stand out.
Getintothis on Tycho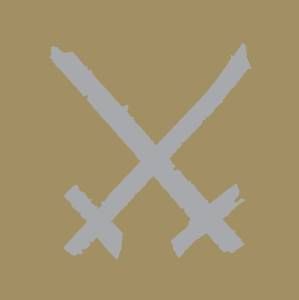 83. Xiu Xiu: Angel Guts : Red Classroom
If there was more filthy record in 2014 then we didn't hear it. The sound of Gasper Noe addled in Trent Reznor's S&M dungeon, screaming 'black DICK! DICK! DICK!' One for Mother's Day.
Getintothis on Xiu Xiu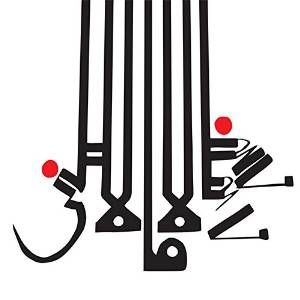 84. Shabazz Palaces: Lese Majesty
While not as complete a whole as Black Up,  Ishmael Butler's out-jazz-hop cauldron bubbled pretty damn hard.
Getintothis on Shabazz Palaces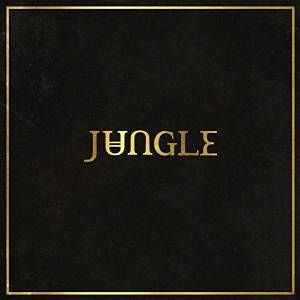 85. Jungle: Jungle
The Marmite band of 2014, Jungle's groove was for the most part undeniably catchy – and in the live arena they truly shone. Way more than just a clever PR stunt.
Getintothis on Jungle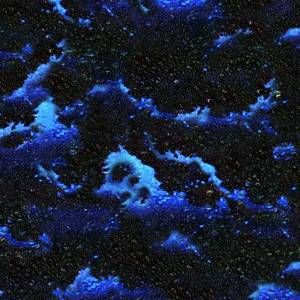 86. Evian Christ: Waterfall
Ellesmere Port's Josh Leary delivered another jolt of visceral stabbing electronica.
Getintothis on Evian Christ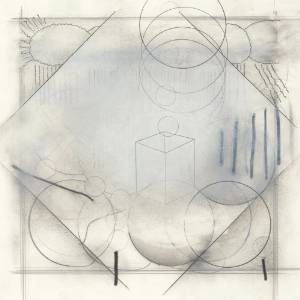 87. Actress: Ghettoville

Claustrophobic, low-end industrial shudders collide with dub textures and the odd occasional sense of levity. For the most part, as the album title suggests, it was like being dragged under the chassis of a wagon and having the granite whistle through your senses.
Getintothis on Actress
88. Bird: My Fear And Me
It's fair to say we didn't see My Fear And Me coming. Shedding their previous, slightly lightweight folk, Bird's debut offering careered into tribal, sometimes ferocious territory and on the towering I Am The Mountain they bow out with a Grade A classic.
Getintothis on Bird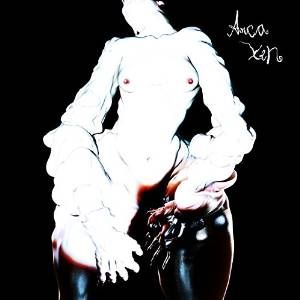 89. Arca: Xen
Venezuelan Dalston-based Alejandro Ghersi melds fractured, piercing drone into something quite stunning. On first listen it's harsh and unforgiving but persevere and there's little escape.
90. Ninetails: Quiet Confidence
Ninetails' evolution from angular guitar upstarts to progressive studio-led innovators was complete on Quiet Confidence. Here they think of the whole rather than the pieces and it'll be fascinating to see just where they turn next.
Getintothis on Ninetails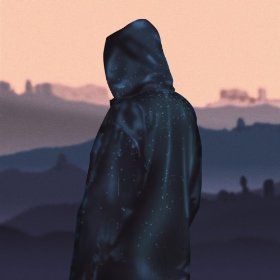 91. Lockah: Yahoo Or The Highway
Miami bass from Brighton. Some Velvet Evening was our sound of 6am in 2014.
Getintothis on Lockah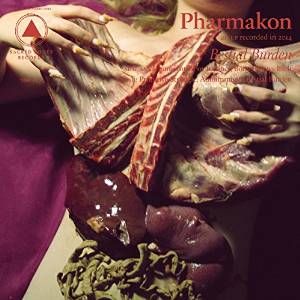 92. Pharmakon: Bestial Burden
If you were to judge any album by its cover in 2014, then Margaret Chardiet's Bestial Burden is it. Like an open wound convulsing, spitting and bloody, it was a grim, gratuitous delight.
Getintothis on Pharmakon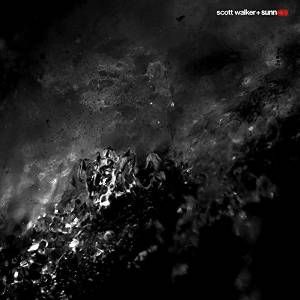 93. Scott Walker & Sunn O))): Soused
Possibly the biggest disappointment in collaborative terms since Prince and Madonna's Love Song, Soused was in essence a Scott Walker album bathed in Stephen O'Malley's guitar over drive. Though it has it's moments, it was hard not to feel this was largely a missed opportunity.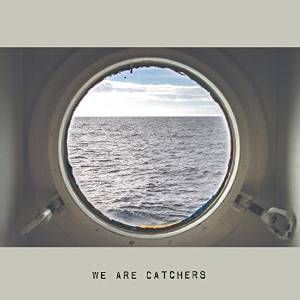 94. We Are Catchers: We Are Catchers
Another Liverpudlian who took his time to deliver the goods, Peter Jackson's We Are Catchers was loaded with sunshine, piano-led surf pop which just about managed to stay on the right side of cliche. He's already preparing album number two and we're very much keen to see the evolution.
Getintothis on We Are Catchers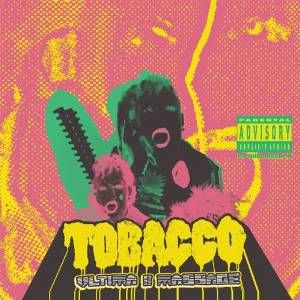 95. Tobacco: Ultima II Massage
A glitchy mini atom bomb of sticky disco glam gloop. Well fun.
Getintothis on Tobacco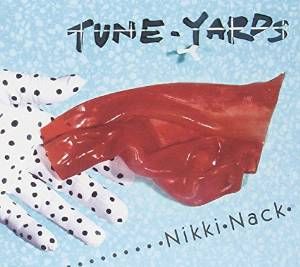 96. Tune-Yards: Nikki Nack
Erratic and imbalanced,  Nikki Nack lacked the rounded power of W H O K I L L. Yet there was no denying Water Fountain was an absolute belter.
Getintothis on Tune-Yards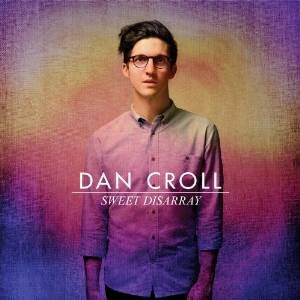 97. Dan Croll: Sweet Disarray
Almost three years in the making, Sweet Disarray was characteristic Croll – huge aural hugs stuffed to the brim with hooks, yet it's over-familiarity to our ears only served to whet the appetite for album number two.
Getintothis on Dan Croll.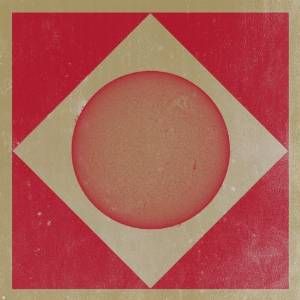 98. Sunn O))) and Ulver: Terrestrials
A meditative, almost sedate offering by both bands' standards, this is blissful ambience for darkened souls.
Getintothis on Sunn O)))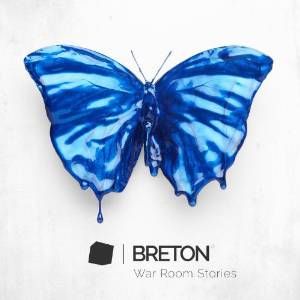 99. Breton: War Room Stories
Nuanced sprightly jerk-pop battles with grimy rhythms and brassy funk as the Londoner's ramp up the accessibility levels.
Getintothis on Breton.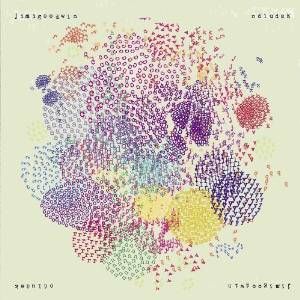 100. Jimi Goodwin: Odludek
A maelstrom of melodic treats from one of the UK's most underrated songwriters underpinned by sublime production from Dan Austin.
Getintothis on Jimi Goodwin.
Previous Getintothis End of Year Album Polls
Getintothis' Top 100 Albums of 2013
Getintothis' Top 100 Albums of 2012
Getintothis' Top 100 Albums of 2011
Getintothis Top 100 Albums of 2010
Getintothis Top 100 Albums of 2009
Getintothis Top 100 Albums of 2008
Getintothis Top 50 Albums of 2007
Comments
comments