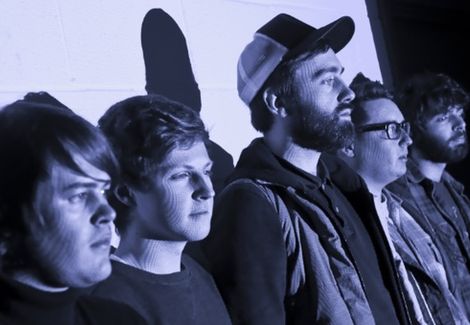 Getintothis concludes our best albums of 2013 countdown with the top 10.

Getintothis' countdown of our favourite 100 albums of 2013 has been underway all week – and today we reveal the final ten.
All ten are absolute belters and have been on permanent rotation pretty much from the day of their release. We hope you've enjoyed reading our countdown, and have possibly found some new sounds along the way.
Find the full list of links to all 100 below plus a Spotify playlist curated by Getintothis deputy editor Joseph Viney – and feel free to tweet us on @Getintothis your suggestions.
Enjoy.
10.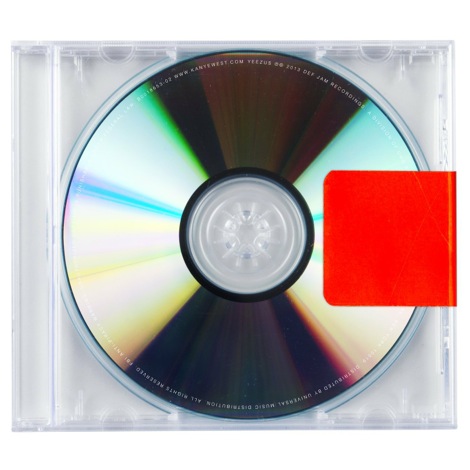 Kanye West: Yeezus
Roc-A-Fella/Def Jam
What did you expect, subtlety? if MBDTF was an exercise in gargantuan ambition married to quite stunning songcraft, then Yeezus was the sound of all these ideas and excess spliced up into a musical atom bomb. Miraculously most of it went off with a devastating bang. Incredibly, Kanye's media diatribes almost managed to overshadow the music making the whole palaver something of a mind-boggling spectacle not witnessed since Michael Jackson's 80s exploits.
Getintothis on Kanye West's My Beautiful Dark Twisted Fantasy
Kanye West tops Getintothis' Albums of 2010.
9.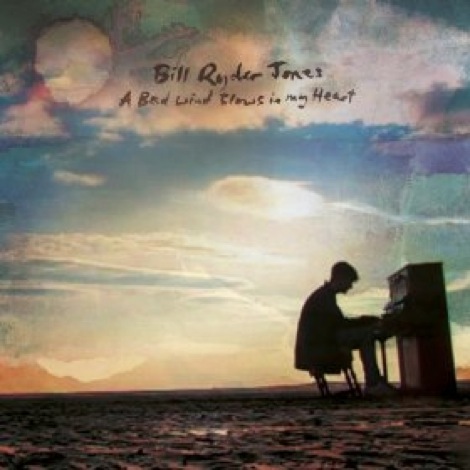 Bill Ryder-Jones: A Bad Wind Blows in my Heart
Domino
Cracked delicate nuggets beautifully underscored by timeless pop melodies that warrant countless repeated listening. Ryder-Jones is the ultimate anti-rock star of our times; he plays, produces, orchestrates and arranges – but buries his mastery behind a sigh. The Berj's strongest canon of tracks to date that in years to come will comfortably sit alongside the likes of Pink Moon, Either/Or, I See A Darkness and Grace And Danger.
Getintothis reviews Bill Ryder-Jones at Camp and Furnace, Liverpool.
Bill Ryder-Jones: Without Horizon.
Getintothis reviews Euros Childs, Bill Ryder-Jones, Laura J. Martin: Leaf Tea Shop, Liverpool.
Bill Ryder-Jones' Wild Swans named Getintothis' Single of the Week.
8.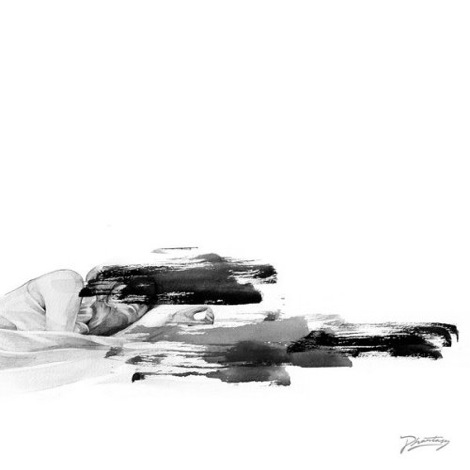 Daniel Avery: Drone Logic
Phantasy Sound
Avery's understanding of how the best live DJ sets peak, trough, build, dip and ultimately detonate in glorious fashion are played out to stunning effect on Drone Logic. Daft thing is, he makes it all sound so effortless.
Getintothis on Drone Logic.
Getintothis on Daniel Avery and Bugged Out Weekender.
7.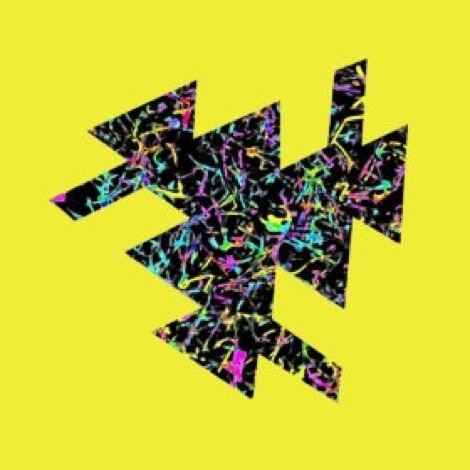 Factory Floor: Factory Floor
DFA Records
Factory Floor have long been a name associated with super-cool but there was only so long they could trade on those early tracks and famed live displays. Thankfully, their debut offering lived up to expectations; what is immediately a cold, slab of stark industrial beats becomes all-enveloping immersing you deep inside their core. It's insistent, irresistible and remarkably DFA have unearthed a band, which despite being almost the polar opposite, are tailormade to fill the LCD Soundsystem-shaped hole in their armoury.
Getintothis interviews Factory Floor: Definitions, experimentation and the industrial life.
Getintothis reviews Factory Floor and East India Youth at the Kazimier.
Getintothis on Factory Floor: Turn It Up – the first fruits of debut album.
Getintothis on Factory Floor coming to Liverpool.
6.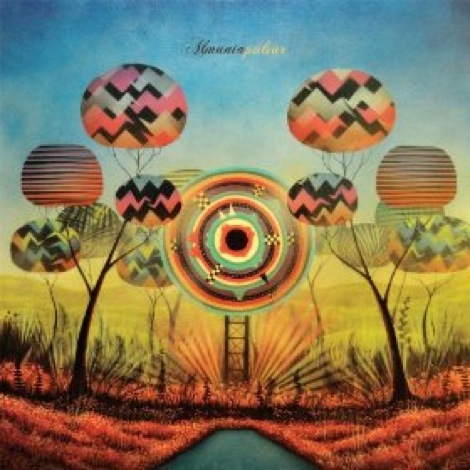 Almunia: Pulsar
Claremont 56
Italian duo Leonardo Ceccanti and Gianluca Salvadori create a progressive galactic epic where groove is in the heart. Imagine Lindstrøm or Prins Thomas setting the controls for a David Gilmour opus and you're nearly there.
Getintothis on Pulsar.
Getintothis reviews Almunia and Ray Mang live at Blade Factory.
Getintothis interviews People's Balearic Disco: Cosmic rides, space, time and crazy sounds.
5.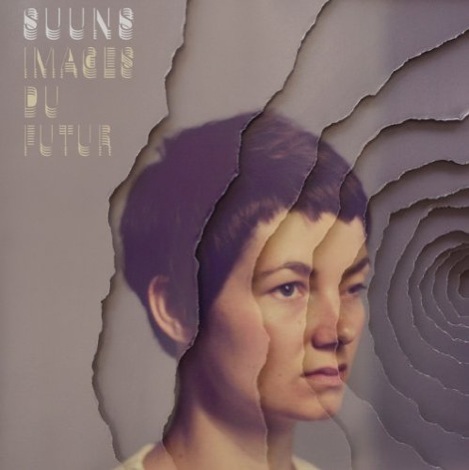 Suuns: Images du Futur
Images du Futur manages to marry noise you never quite understand while gripping you vice-tight. It's leathery reptile-like late-night grooves which seep deeply into your soul imploring you to take another hit.
Getintothis on Suuns bringing Images du Futur to the Kazimier.
4.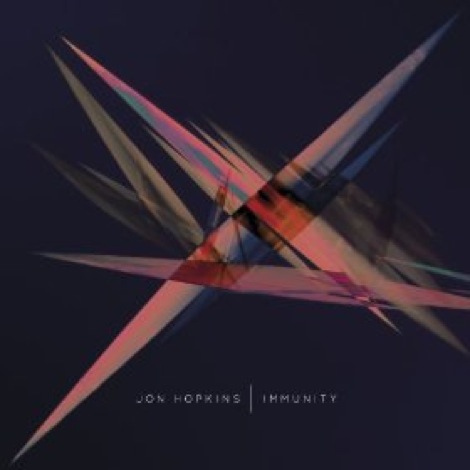 Jon Hopkins: Immunity
Domino Recording Co
The finest electronic album by a British artist in years. Immunity combines visceral danger (Open Eye Signal), plaintive melancholia (Breathe This Air), claustrophobic darkness (Collider) and grandiose euphoric epicness (Sun Harmonics) all the while retaining a soulful human touch often found wanting in contemporary electronica. Truly stunning – the record that should have won The Mercury.
Jon Hopkins' Open Eye Signal named Getintothis' Single Of The Week.
Getintothis reviews King Creosote and Jon Hopkins: The Capstone Theatre, Liverpool.
Getintothis on why Jon Hopkins should have won The Mercury Prize 2013.
3.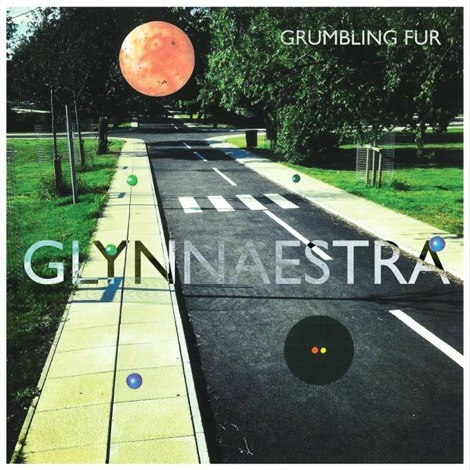 Grumbling Fur: Glynnaestra
Thrill Jockey
Thrill Jockey had an absolute ball in 2013 – and this was their jewel in the crown. Alexander Tucker and Daniel O'Sullivan disappear down the rabbit hole but instead of hibernating they contrive to shape a world dripping in fantastical imagery, quasi-religious spiritual hymns and music which makes the mind twist and discombobulate with joyous abandon.
If ever a piece of journalism insisted we buy a record, the Quietus' Rory Gibb's piece on Glynnaestra was it.
Ex-Easter Island Head talk Grumbling Fur and more.
2.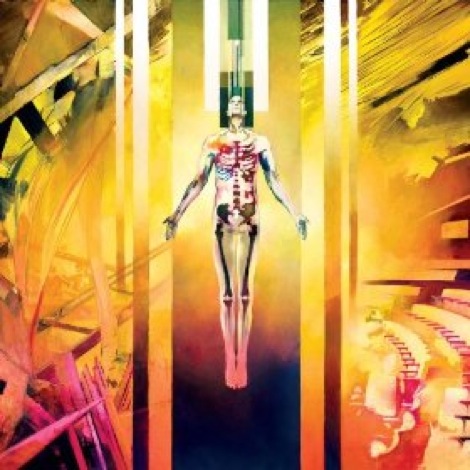 Teeth Of The Sea: MASTER
Rocket Recordings
If their name wasn't suggestive enough, a cursory listen to their music should reveal how much Teeth of the Sea are true cinema aficionados – and MASTER unravels with widescreen ambition, extraordinary attention to detail and the craft of Coppola and Kubrick. Cataclysmic percussion trades with weighty textured ambience, bombastic neo-metal riffing, triumphant Trojan-like brass and wave after wave of locked grooves – regularly in one song – check Responder for starters. With so much going down, you'd be forgiven for thinking they'd lost the plot, yet ToTS never lose sight of their ultimate goal: to ramp up the tension before unleashing a blockbusting finale.
Getintothis reviews Teeth Of The Sea, Esben and the Witch, Thought Forms at The Kazimier, Liverpool.
Getintothis on Teeth Of The Sea bringing MASTER to Liverpool.
Teeth of the Sea named in Getintothis' top 10 gigs of 2012.
Teeth Of The Sea: The Ritz, Manchester
Esben & The Witch, Teeth of the Sea, Anna Lena & The Orchids: The Kazimier, Liverpool.
1.

Hookworms: Pearl Mystic
Gringo
There's been too much talk in 2013. Far too much. If ever a year traded on delusions of grandeur, inflated marketing campaigns, bullshit diatribes and vacuous music, 2013 was it.
Barely a week trundled by without a cynical internet beef, a flash in the pan marketing wank-off or an empty PR discussion about race/sexism or a pop star's tongue. Has it always been thus? If it has, then 2013 sought to ram the musical dickhead debate even further down our throats. Yet, in the year that guitar music supposedly (once again) dragged its grizzly shrivelled arse into the pit marked 'landfill' there was a band that did all their serious talking on record. The 'talking' was of course buried beneath violent squalls of thunderous noise – but hell, did Hookworms mean it.
The first moment we laid eyes on singer MJ we were, well, hooked. Here was fella who balled his head off, wailing every syllable like a rabid bulldog while shaking every possible limb in our direction. The intent was evident for all to see; eyes bulging, cheeks maroon and inflated, maniacal arms wrestling with the air – 'you're losing your face,' he asserted – and such was the ferocity of attack, we believed him.
Flanked, doubled-over like folded deckchairs, were his musical juggernaut shredding machine; ripping their instruments, building cavalcades of punk-drone – it felt so, so right. Hookworms have the feel of an old school gang of musicians (it was only later we learnt of that the Leeds-based group's formation grew through shared friendship/work regular day jobs) who had that intuitive, natural approach to playing music together – and this imbues everything they set out to do – with an added intensity, yet also bringing a double-dose of fun – there was nothing contrived, just muscular passionate thrilling musicality.
Yet, unlike so many of their contemporaries they refuse to merely dabble in faceless repetition, (has there ever been more trad-rock outfits trading on the worn psychedelic rock template?) for here is a band that punctuate their sonic mania with genuine emotional weight with lyrical themes concerning isolation, anxiety and kicking against the 'considered norm'. To emphasise the point, they released their superlative debut album Pearl Mystic via Nottingham-based independent label Gringo Records while MJ handled recording duties in his studio, Suburban Home Studio (that name, kinda says it all) – and such was their immediate cult following, it sold out of it's limited vinyl edition run.
While they're a fearsome live proposition, Pearl Mystic is anything but a tearaway chaotic guitar tour de force, Since We Had Changed illustrates Hookworm's languid, desert-blues, the hazy-bliss of What We Talk About would be a stand-out on Vanishing Point or A Storm in Heaven while the triptych of interludes i, ii, iii neatly carve up the spaces allowing for moments of respite and space while ramping up the storming segues on the likes of the white-hot drum-roll maelstrom of Preservation – a track which itself wins the prize for most marvellous usage of the organ in 2013; a sure-fire rib shaker.
Where Hookworms go from here is an intriguing proposition, you'd imagine their too restless to settle on Pearl Mystic Part II, but as debut records go, this is a masterclass, a genuine album of the year by any standard – and one that will be talked about in many years down the line.
Hookworms: Away / Towards video directed by Sam Wiehl.
Getintothis on Liverpool Psych Fest 2013 review, picture gallery and final thoughts.
Getintothis on Hookworms' Radio Tokyo.
Hookworms, Baltic Fleet: Blade Factory, Camp and Furnace, Liverpool
Hookworms, Baltic Fleet: Blade Factory, Liverpool – picture gallery.
Moon Duo, Hookworms, Gigantes, It's Murder Beams: The Kazimier, Liverpool
Getintothis reviews Hookworms at the Liverpool International Festival of Psychedelia at Camp and Furnace.

Further reading on Getintothis
Getintothis' Top 50 Records of 2013: 20-11.
Getintothis' Top 50 Records of 2013: 30-21.
Getintothis' Top 50 Records of 2013: 50-31.
Getintothis' Top 50 Albums that didn't make it into the Getintothis Top 50 albums of 2013.
Getintothis' Top 100 Albums of 2012.
Getintothis' Top 50 Records of 2012: 10-1
Getintothis' Top 50 Records of 2012: 20-11
Getintothis' Top 50 Records of 2012: 30-21
Getintothis' Top 50 Records of 2012: 50-31
Getintothis' Top 50 Albums that didn't make it into Getintothis' Top 50 albums of 2012.
Getintothis' Top 100 Albums of 2011
Getintothis' Top 50 Albums that didn't make it into Getintothis' Top 50 albums of 2011
Getintothis Top 50 Albums of 2010.
Getintothis Top 50 Albums of 2009.
Getintothis Top Albums 100 of 2008.
Getintothis Top Albums 50 of 2007.
Comments
comments