Getintothis begins our reflection on 2014 with the best albums of the year. Editor Peter Guy counts down his annual top 100 beginning with the 50 records which missed out on the top 50.
This is the eighth annual end of year album review compilation we've produced on Getintothis – and it's remarkable how times have changed.
Back in 2007, when LCD Soundsystem's Sound of Silver topped our poll, Myspace was the go-to digital hub as Tom Anderson's social networking site reigned supreme eclipsing even Google as the world's most visited online platform.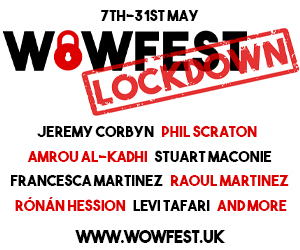 It was a time when print still prevailed (or at least grudgingly held its own) and the term 'blog' was met with mild derision; a seemingly throwaway medium lacking in substance and credibility. Conversely, end of year polls and lists weren't as prevalent and the veracious appetite for clicks was less apparent compared to today's all consuming need to be 'first'.
In 2014, it's all change and the end-of-year-ageddon is ubiquitous. There is no escape.
In fact, like Christmas, in many cases it begins almost a month early. This year, several end of year album lists were published during the second or third week of November – whether this was to shift units (in the case of record shops) or merely raise brand awareness, it's notable how this gratuitous tidal wave of fodder has now changed the perception of the good ol' fashioned annual polls.
Of course, some people simply don't like music lists. It's understandable. Ranking music or art could be viewed as crass as it is subjective. However, we remain firmly in favour of them. They provide a snapshot of what a website or publication has to offer – 12 months condensed into something slightly more digestible, and if they're done well, offer a colourful, constructive insight into what the collective whole aims to represent.
For us, they're also a vital recommender – and this year there's a handful of albums which have made our final 100 thanks to a few of those lists being published unfashionably early. As always we'd salute the invaluable offerings via Piccadilly Records and the Quietus – two outlets which manage to consistently balance insightful knowledge, wit and corking personal taste. An unswerving passion courses through their annual album review round ups and it's impossible not to be sucked into this well of fine new music.
Of course, that's something we too aim to provide. And while there's inevitably a wealth of music we will have missed, we can genuinely say 2014's been another vintage year of new sounds and the list below could easily have swelled by another 50 or more records we have enjoyed.
We'd like to note at this point, we chose to omit mixtapes and compilations while including a handful of EPs (they were simply too good to leave out) and East India Youth is perhaps a glaring omission of the artists we champion simply because his superlative debut Total Strife Forever was included in our 2013 round up.
Beneath our list is a playlist of tracks from these 50 albums. As ever, we look forward to your feedback and recommendations in the comment section below, or alternatively join in the discussion on Facebook or Twitter.
Next week we will reveal our top 50 albums of 2014 plus round off the year in music. Enjoy.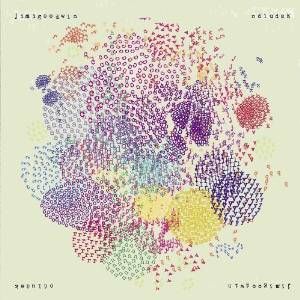 100. Jimi Goodwin: Odludek
A maelstrom of melodic treats from one of the UK's most underrated songwriters underpinned by sublime production from Dan Austin.
Getintothis on Jimi Goodwin.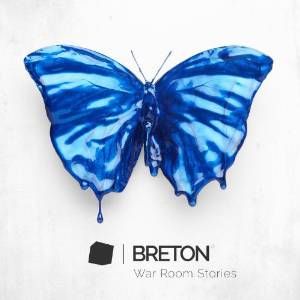 99. Breton: War Room Stories
Nuanced sprightly jerk-pop battles with grimy rhythms and brassy funk as the Londoner's ramp up the accessibility levels.
Getintothis on Breton.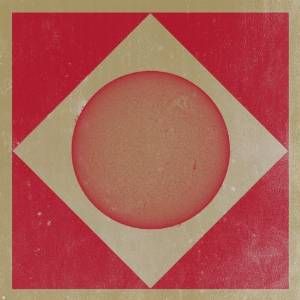 98. Sunn O))) and Ulver: Terrestrials
A meditative, almost sedate offering by both bands' standards, this is blissful ambience for darkened souls.
Getintothis on Sunn O)))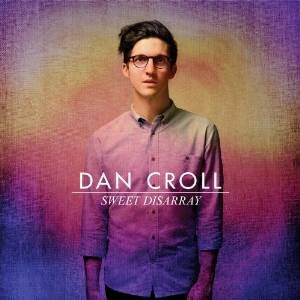 97. Dan Croll: Sweet Disarray
Almost three years in the making, Sweet Disarray was characteristic Croll – huge aural hugs stuffed to the brim with hooks, yet it's over-familiarity to our ears only served to whet the appetite for album number two.
Getintothis on Dan Croll.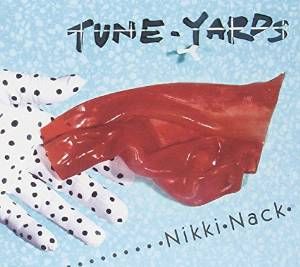 96. Tune-Yards: Nikki Nack
Erratic and imbalanced,  Nikki Nack lacked the rounded power of W H O K I L L. Yet there was no denying Water Fountain was an absolute belter.
Getintothis on Tune-Yards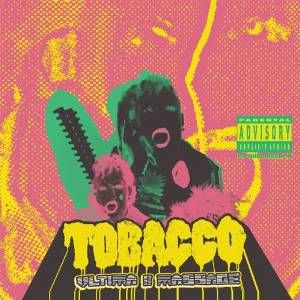 95. Tobacco: Ultima II Massage
A glitchy mini atom bomb of sticky disco glam gloop. Well fun.
Getintothis on Tobacco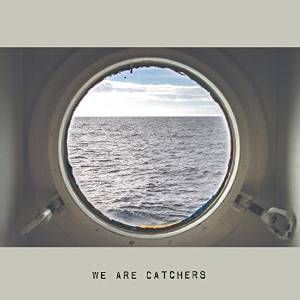 94. We Are Catchers: We Are Catchers
Another Liverpudlian who took his time to deliver the goods, Peter Jackson's We Are Catchers was loaded with sunshine, piano-led surf pop which just about managed to stay on the right side of cliche. He's already preparing album number two and we're very much keen to see the evolution.
Getintothis on We Are Catchers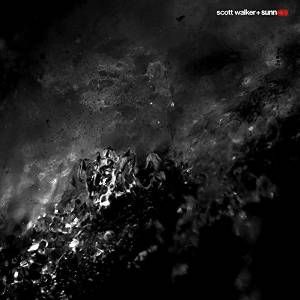 93. Scott Walker & Sunn O))): Soused
Possibly the biggest disappointment in collaborative terms since Prince and Madonna's Love Song, Soused was in essence a Scott Walker album bathed in Stephen O'Malley's guitar over drive. Though it has it's moments, it was hard not to feel this was largely a missed opportunity.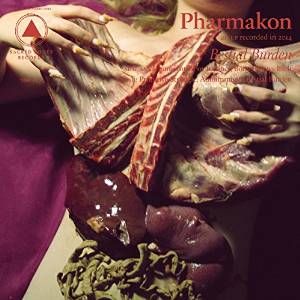 92. Pharmakon: Bestial Burden
If you were to judge any album by its cover in 2014, then Margaret Chardiet's Bestial Burden is it. Like an open wound convulsing, spitting and bloody, it was a grim, gratuitous delight.
Getintothis on Pharmakon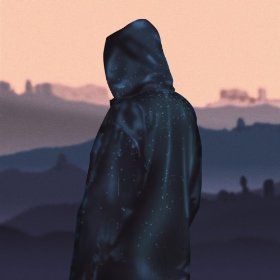 91. Lockah: Yahoo Or The Highway
Miami bass from Brighton. Some Velvet Evening was our sound of 6am in 2014.
Getintothis on Lockah
90. Ninetails: Quiet Confidence
Ninetails' evolution from angular guitar upstarts to progressive studio-led innovators was complete on Quiet Confidence. Here they think of the whole rather than the pieces and it'll be fascinating to see just where they turn next.
Getintothis on Ninetails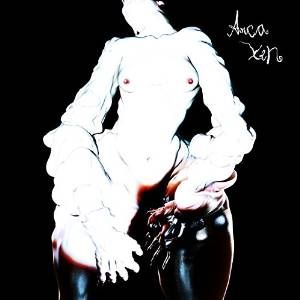 89. Arca: Xen
Venezuelan Dalston-based Alejandro Ghersi melds fractured, piercing drone into something quite stunning. On first listen it's harsh and unforgiving but persevere and there's little escape.
88. Bird: My Fear And Me
It's fair to say we didn't see My Fear And Me coming. Shedding their previous, slightly lightweight folk, Bird's debut offering careered into tribal, sometimes ferocious territory and on the towering I Am The Mountain they bow out with a Grade A classic.
Getintothis on Bird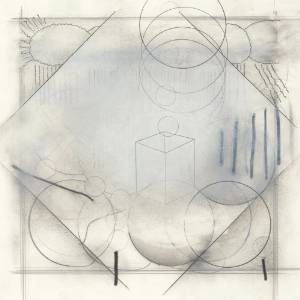 87. Actress: Ghettoville

Claustrophobic, low-end industrial shudders collide with dub textures and the odd occasional sense of levity. For the most part, as the album title suggests, it was like being dragged under the chassis of a wagon and having the granite whistle through your senses.
Getintothis on Actress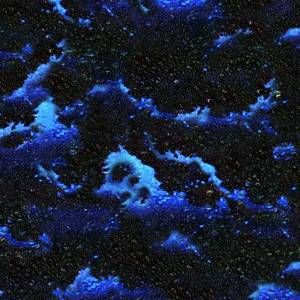 86. Evian Christ: Waterfall
Ellesmere Port's Josh Leary delivered another jolt of visceral stabbing electronica.
Getintothis on Evian Christ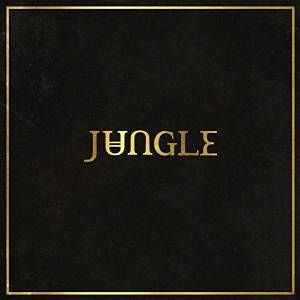 85. Jungle: Jungle
The Marmite band of 2014, Jungle's groove was for the most part undeniably catchy – and in the live arena they truly shone. Way more than just a clever PR stunt.
Getintothis on Jungle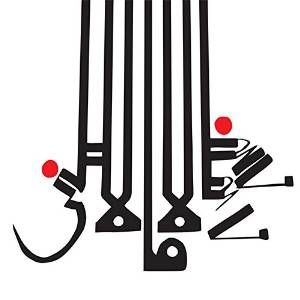 84. Shabazz Palaces: Lese Majesty
While not as complete a whole as Black Up,  Ishmael Butler's out-jazz-hop cauldron bubbled pretty damn hard.
Getintothis on Shabazz Palaces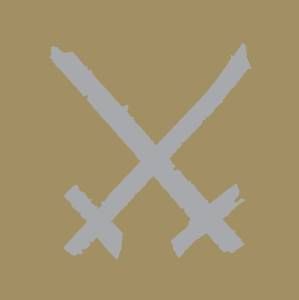 83. Xiu Xiu: Angel Guts : Red Classroom
If there was more filthy record in 2014 then we didn't hear it. The sound of Gasper Noe addled in Trent Reznor's S&M dungeon, screaming 'black DICK! DICK! DICK!' One for Mother's Day.
Getintothis on Xiu Xiu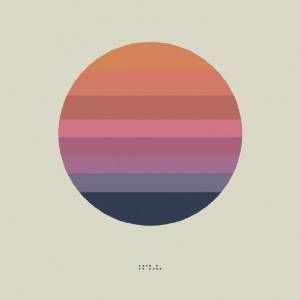 82. Tycho: Awake
Less consistent than his 2011 career-peak Dive, nonetheless Awake's airy ambition was still a joy with the title track a stand out.
Getintothis on Tycho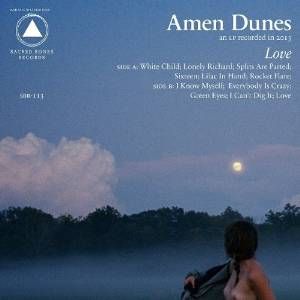 81. Amen Dunes: Love
Hazy lo-fi dream-songs ideal for the Sunday afternoon comedown.
Getintothis on Amen Dunes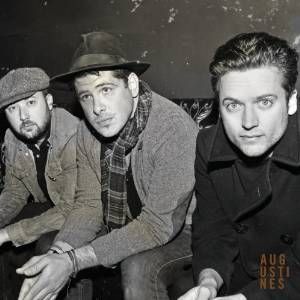 80. Augustines: Augustines
*BIG* blustering melodies which just about stayed on the right side of chest-beating. Nothing to Lose But Your Head is epic, ragged glory at its peak.
Getintothis on Augustines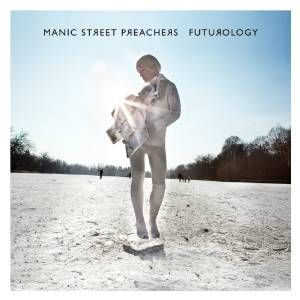 79. Manic Street Preachers: Futurology
Columbia
The Manics' career revival continues. Their finest since The Holy Bible. Seriously.
Getintothis on Manic Street Preachers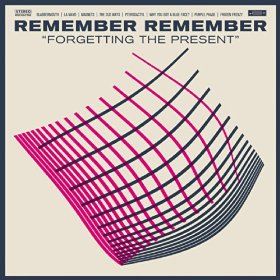 78. Remember Remember: Forgetting The Present
Mini epics tied together with vast undulating orchestration. Yet another fine piece to add to the RR canon.
Getintothis on Remember Remember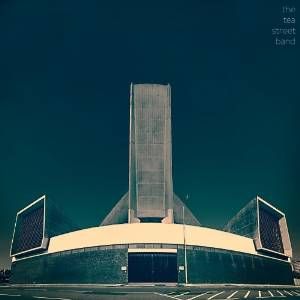 77. Tea Street Band: Tea Street Band
It felt like a triumph that this record even saw the light. The sound of five lads making joyously melodic late night grooves to truly lose yourself to.
Getintothis on Tea Street Band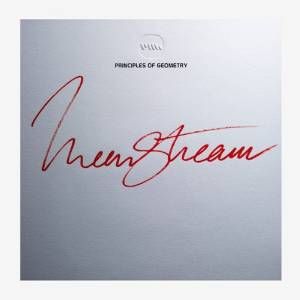 76. Principles Of Geometry: Meanstream
Meditative glitch-laden funk pop with a hefty side order of French kisses.
75. Rustie: Green Language
Green Language was sadly never going to live up to the expectation following the superlative Glass Swords yet there was enough here to relish including the bruising Danny Brown-led Attak and glacial pop stomp of Velcro.
Getintothis on Rustie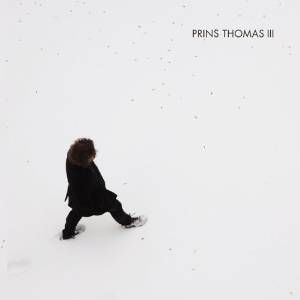 74. Prins Thomas: III
The sound of Prins Thomas doing his thing. Business as usual. The man's a thoroughbred one trick pony.
Getintothis on Prins Thomas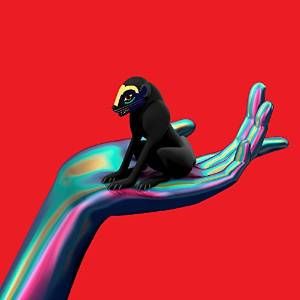 73. SBTRKT: Wonder Where We Land
Typical second album syndrome from London producer Aaron Jerome, Wonder Where We Land, is a difficult, erratic listen which comes to life thanks to a succession of guests including Chairlift's Caroline Polacheck, Sampha and Vampire Weekend's Ezra Koenig.
Getintothis on SBTRKT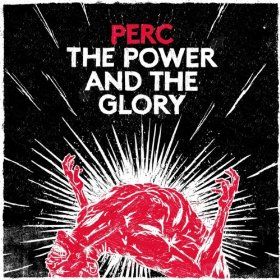 72. Perc: The Power And The Glory
Primal incessant drone which makes Factory Floor sound positively summery.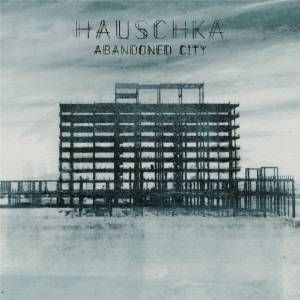 71. Hauschka: Abandoned City
Disquieting industrial rhythms trade with off-kilter piano in this eerie melange of late-night ghostly instrumentation.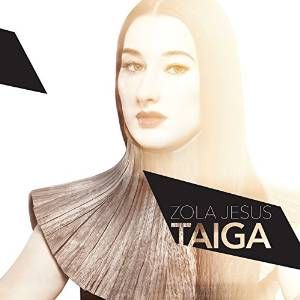 70. Zola Jesus: Taiga
Nika Roza Danilova goes pop.
Getintothis on Zola Jesus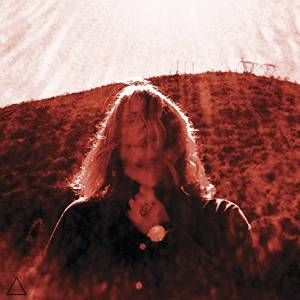 69. Ty Segall: Manipulator
A mammoth effort even by this prolific song-writer's standards; 17 tracks of guitar bluster and hazy wistful psychedelia, there's barely a bum note.
Getintothis on Ty Segall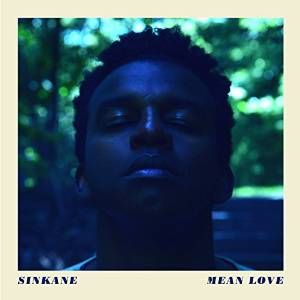 68. Sinkane: Mean Love
A slower reveal than his breakthrough Mars, Mean Love traded soulful torch songs with afro-beat cool and on openers How We Be and New Name he penned two of the year's best.
Getintothis on Sinkane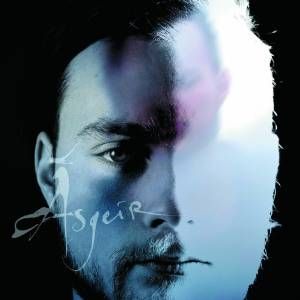 67. Ásgeir: In The Silence
Ticks every Icelandic music stereotype in the book yet it's beauty is undeniable.
Getintothis on Ásgeir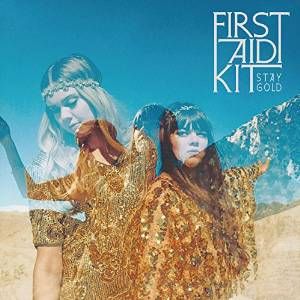 66. First Aid Kit: Stay Gold
Relocating to Nashville did the Söderberg sisters the world of good, this is a goldmine of masterly-crafted country-pop ballads.
Getintothis on First Aid Kit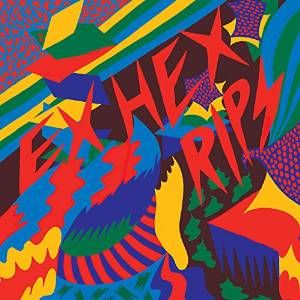 65. Ex Hex: Rips
Delirious power pop that recalls Sleater-Kinney at their finest. Some feat that.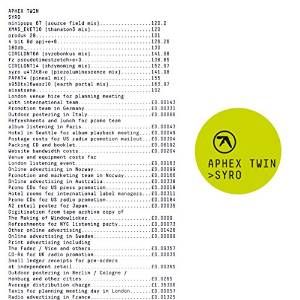 64. Aphex Twin: Syro
Let's be honest, Richard D. James probably found this set of tracks down the back of his sofa in an abandoned hard drive dating back to the early 90s. Still, sounded pretty fresh and unlike anyone else. Quintessential Aphex.
Getintothis on Aphex Twin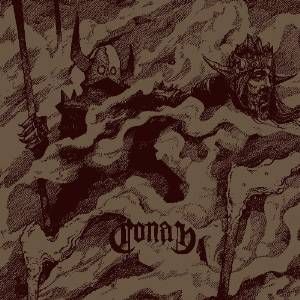 63. Conan: Blood Eagle
There's still few UK bands that can match the epic might and muscle of Conan – Blood Eagle was the sound of the band ridiculously on the money once again.
Getintothis on Conan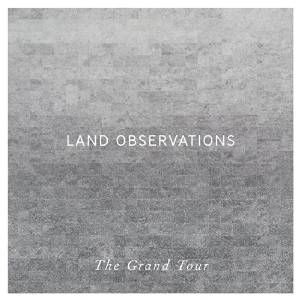 62. Land Observations: The Grand Tour
The Grand Tour slipped under many a radar in 2014 yet we suspect it's tapestry of sweet guitar motifs and understated percussive grooves will be singled out in years to come. Hope so, anyway.
Getintothis on Land Observations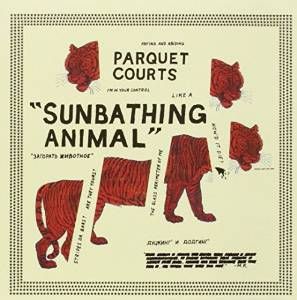 61. Parquet Courts: Sunbathing Animal
A different beast to debut Light Up Gold, here Parquet Courts extended their blasé bluster resulting in a sound less immediate, perhaps lacking the short sucker-punch but still a hefty clout of dynamite all the same.
Getintothis on Parquet Courts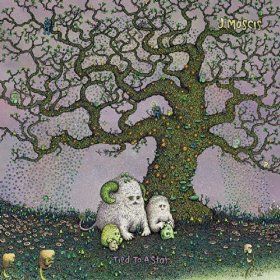 60. J Mascis: Tied To A Star
It's baffling how easy J Mascis makes it all seem. Forty minutes of scruffy golden nuggets perfect for late evenings or early rises.
Getintothis on J Mascis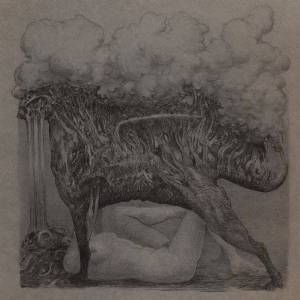 59. Ambarchi, O'Malley, Dunn: Shade Themes From Kairos
Master Musicians of Bukkake dude Randall Dunn ties this epic piece of dark ambience together to stunning effect.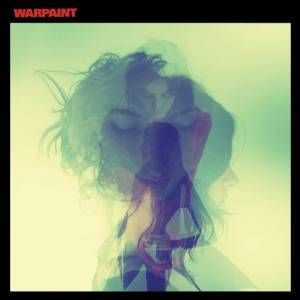 58. Warpaint: Warpaint
An exercise in beautiful restraint, sometimes the low thrum is barely even there yet it seemingly evaporates into your subconscious. Their most consistent offering to date.
Getintothis on Warpaint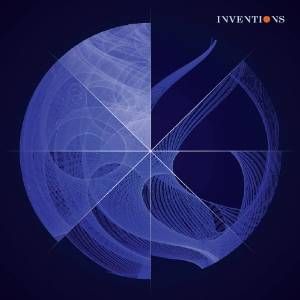 57. Inventions: Inventions
Mark T. Smith from Explosions in the Sky and Matthew Cooper of Eluvium combine to create an evocative piece which should be a joy to fans of both bands.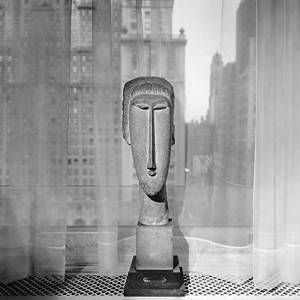 56. Andy Stott: Faith In Strangers
Perhaps Stott's most diverse collection to date; from the title track's neat melodicism to the clanging hip hop thuds of Violence through to immersive nastiness on Time Away if you're not overly familiar with the Manchester-based producer now's the time to start.
Getintothis on Andy Stott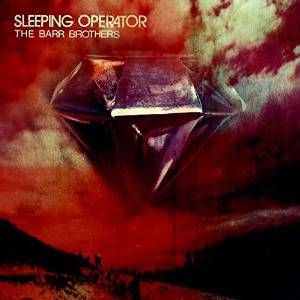 55. The Barr Brothers: Sleeping Operator
In another year, Sleeping Operator could have been talked about in the same breath as contemporary Americana alt-classics as it was this one slipped under most radars.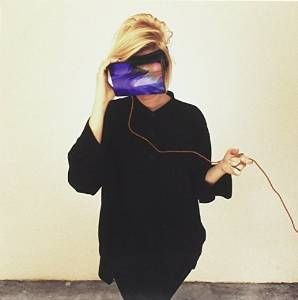 54. EMA: The Future's Void
A courageous move away from the raw Patti Smith-indebted debut of Past Life Martyred Saints, and while it didn't quite hang together there was still enough tension and gut-thudding tunes to ensure Erika M. Anderson remains one of alt-rock's most vital songwriters.
Getintothis on EMA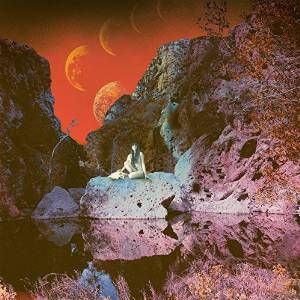 53. Earth: Primitive And Deadly
Southern Lord
Perhaps the easiest listen Dylan Carlson's ever committed to tape – gnarly rock odes with Mark Lanegan cameos. Refreshingly straight up.
Getintothis on Earth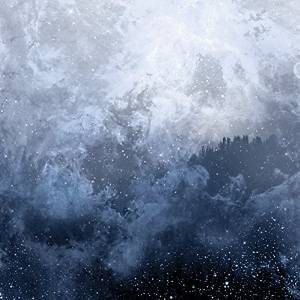 52. Wolves In The Throne Room: Celestite
A marked move away from their riff-orientated noise, here WITTR deliver cinematic organ, horns, frosty ambient textures and something verging on post-rock accessibility. The purists hated it. They would.
Getintothis on Wolves In The Throne Room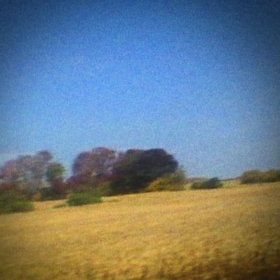 51. Sun Kil Moon: Benji
Mark Kozelek's confessional brutality takes in death, profound tragedy, personal struggles and pretty much everything else that's bleak but wraps it all in a package which is – for him – almost positively joyful.
Getintothis' Top 50 albums of 2014 will be published next week when we will begin our end of year package. For now here's a playlist of highlights from those records listed above.
Comments
comments