From the label that gave us Hooton Tennis Club, Getintothis' Paddy Hoey catches up with The Little Secrets who tell him they aren't concerned with cool.
The Little Secrets are defiantly old-fashioned disciples of classic pop that could be the next break out act from Edge Hill University's quirky bespoke independent record company, The Label Recordings.
Multi-instrumentalists, Kev Dixon and Stacey Jo, allow the influences of classic rock, 60s pop and modern indie suffuse their first single All I Need, which is ready and awaiting release.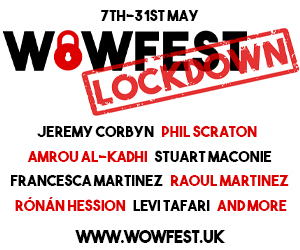 The song, which manages to embrace the classic early 70s sound of Buckingham Nicks and power pop, was recorded at Parr Street and co-produced by the band and The Farm's bassist, Carl Hunter, who heads up The Label.
It's a classic two-and-a-half minute pure pop single that screams 6Music, and already has much to live up to in the short history of the student-run The Label – one of the company's first two signings, Hooton Tennis Club, recently signed with Heavenly Records.
Kev and Stacey have a history on the local scene, playing in an earlier incarnation of The Little Secrets and host of other projects, but this is the first one that they feel that truly reflects them.
Stacey says: "The songs we are writing now are songs that we would listen to ourselves. We would choose to listen to the music we are making and I'm not sure that we could say that about past bands."
The reverence for classic retro pop, with a rougher edge, is something the band is proud of. For the more indie literate out there, The Little Secrets are like the great Mancunian guitar band The Distractions, but with a brilliant female voice.
"The mention of popular music like Supertramp, ELO, The Beatles became a kind of dirty word, but we appreciate loads of different types of music. We don't care about what people think, or whether it's trendy or not. Fleetwood Mac, Supertramp and ELO write great songs, that's all I care about," says Kev.
There are also definite echoes of the Beach Boys, Frankie Valli and Buddy Holly, what Kev calls "the 'reverby' guitar type of thing," along with Stacey's love of Debbie Harry and Blondie.
The best part of the story of The Little Secrets is that this second chance is largely unplanned and is simply being done for the love of writing songs for themselves.
Kev says: "We are doing the kind of thing that we want to do. We are not seeking anything at all other than personal satisfaction, but anyone who has heard the song seems to be falling in love with it and it is turning people on.
"All true musicians would like that: do something to please yourself and pleasing other people at the same time. There's another level of honesty to it – it's from a pure place."
All I Need has a less highbrow origin than many of the songs of their influences – it began life as a song about the couple's pets.
Stacey says: "It was one of the quickest songs that we have ever written, but it started by singing a jokey song about our little dogs."
Kev says: "We kind of did that and moved on after five or 10 minutes, but as the weeks went on it kept going round and we kept singing thought may be there is something in this one. We rewrote serious lyrics and worked on it."
"But" adds Stacy, "the first few times we played it seriously, it was difficult not to fall around laughing remembering the original version that was still in our heads."
Whether they go on to sign for a major or a big indie like Hooton Tennis Club did is not the main attraction, The Little Secrets are just taking this second chance as it comes.
Kev says: "We aren't looking beyond the next thing. We have shot the video in Portmeirion, and we have a photo shoot next, then we have to finalize the release date. Other than that, there is no pressure on us, so we can enjoy it and the organic way everything is happening."
The Little Secrets' All I Need will be released in the new year on The Label Recordings.
Comments
comments