With a colourful past and bright future ahead of him, Getintothis' Alan O'Hare talks to Jon Lawton about his work as a producer, engineer and session guitarist for a global superstar.
Jon Lawton eats, sleeps and breathes music.
He owns and operates the popular Crosstown Studios in Liverpool, plays guitar for Sami Yusuf (the man dubbed by Time magazine as "Islam's biggest rock star") and records and releases music under his own name too.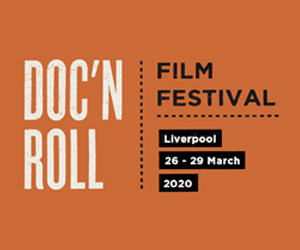 But, what does he do on his rare days off? "I took a mic home with me the other day and recorded some guitar. We've just had a new wooden floor put in, so I wanted to hear how it sounded…" See what we mean? Music is his life.
It always has been, really. "I did a music degree at Salford University and that's where I met Sami Yusuf," he says. "We were in a band together and I was playing guitar. One day he presented me with a shrink-wrapped CD, which was obviously a step up from the CD-Rs the rest of us were handing out! He was very humble about it all, but it turned out he was signed to a label and doing well… he never came back after first year!"
The name may not be immediately familiar to you, but Yusuf has played an important role in Scouser Lawton's musical life. Following his departure from Salford, the Iranian-born singer/songwriter found big success and massive sales in places as diverse as Egypt and Turkey.
But he never forgot about his old guitarist from uni. "There was something he remembered and liked about my playing, 'cos he got in touch with me – I think he was living in Cairo at the time – to do some dates with him and it's gone on from there, really."
"It's a unique situation and I feel very lucky to be involved – but it is strange when someone calls you to play with them from another country. Usually you're in a band with the people you went to school with or go to the pub with. "
Yusuf's achievements have given Lawton plenty of experience at the top level of the game. "We've played gigs to massive crowds in Turkey and Russia, and Wembley too," he beams. "But I never take it for granted. I've learned a lot from playing with Sami."
One thing that strikes you as you chat to the 29-year-old is his lack of ego and willingness to talk openly about music. There is no guard with the musician/producer– just a desire to create. It's an attitude that pushed him into opening up Crosstown Studios around the turn of the Millennium to work with some of Merseyside's best up and coming bands and musicians.
"With my first band, Eighth Day Army, I started to record the songs, as I'd always been interested in engineering and recording. I bought a couple of half decent mics and just got more and more into it," he reveals. "From a young age I always knew that I wanted to play guitar and record music – and I've never strayed from that." Lawton manages to combine the running of the studio with his session work and solo releases and gigs. It's a delicate balance, but a working model for the modern musician.
"I've seen so many changes in those last six years; a guy came in recently having made all of his tracks first on an iPad. Seriously, though, the people who come back make it all worthwhile – when you start and you record a band or whatever, they then go away for twelve to eighteen months while writing the next one, you do wonder what they thought. But, these days, the majority of people who come in are coming back," he laughs.
"I always wanted to run a studio that was available to everyone. I've played in bands and I know how expensive recording can be. I mean, you can play the best gig of your life and do well out of it and then some studio ask for £400 per day or whatever. It just doesn't seem right these days… my goal is to just keep the doors open," he says.
The word of mouth about Crosstown has grown recently too, thanks to links with the likes of LIMF and Liverpool Acoustic, and the place does have an atmosphere all of its own. "We're doing that more and more, as I see the studio as its own entity," he says. "We don't advertise anymore, we can rely on that word of mouth, which is lovely. I want people to be happy. I've recorded in big studios, places like the BBC in Maida Vale, and most of the time I wasn't comfortable… 'can I put my drink down' and all that. There's pressure. Crosstown is a continuation of what I had in my bedroom when I started, the gear is just a bit better and more expensive. I love nothing more than when the bass player walks in, kicks off their shoes and falls asleep on the couch."
When he hasn't got people lounging around the control room, Lawton uses Crosstown to make his own solo records. They're well received and reviewed and always sound different. Can we pigeonhole you, Jon? "You can try! I like having a track with a harp on, some intricate acoustic tune, next to a full on, balls-out rocker. The plan for the album I'm recording now is to make the tunes in a way that I can gig on my own and play them. The last couple of albums have been impossible to recreate live, but I really want to play these tunes to people."
We hope he succeeds, as Jon Lawton is one of the most natural musicians around this town (and beyond). As well as being one of the good guys. There might be dozens of artists out there who are grateful for where he places those mics, that tasteful little guitar lick he put on their EP or are influenced by his suggestion of what the drums and percussion should do; but it's as an artist that his most interesting future may lie.
His heroes are The Mars Volta – but it's his own next move that may well be out of this world. You read it here first.
www.jon-lawton.com
www.crosstownstudios.co.uk
Pictures by Getintothis' Tom Adam.
Comments
comments