The first Singles Club of 2015 sees Getintothis' Chris Burgess investigate murder, dancing sound technicians, ex-opera singers and dickhead footballers – Je suis Charlie!
Black Yaya: Flying a Rocket – Single of the Week
David Ivar – erstwhile member of Herman Dune – has undergone a transformation, turning into Black Yaya and dropping a track kind of reminiscent of Beck's early work. Catchy and thoroughly strange, the track veers from pop-laden vocals to screeching guitar noise solo, before catching its breath and piloting homewards.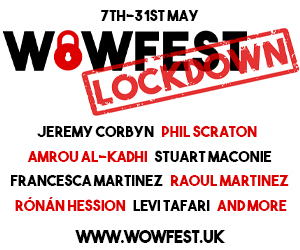 There are elements of glam rock evident in the track, produced and performed entirely by Ivar. It's funky, it's poppy, it's very likeable.
Yes its weird, but good weird.
Yaya's self-titled debut LP is out on 2 March – I personally can't wait to hear it.
Cristina Black: Alvarado
How about a nicely intricate harp piece to welcome us into the New Year?
Singer-songwriter and multi-instrumentalist Cristina Black provides us with the lush arrangement of Alvarado. Don't be fooled though, the lovely, lullaby-esque melody is darkened by lyrics recounting eyewitness testimony of a fatal shooting in LA's Echo Park.
Alvarado – named after the street the victim lived and died on – is a touching mini-requiem.
Peace: I'm A Girl
Playing The Kazimier on Thursday and Friday, the Midlanders have announced a new single, from their upcoming second album Happy People.
Singer Harrison Koisser has said that the song was written about the 'gross' idea that 'inside every man there's a gender defining red faced beast'.
I'm A Girl is a distortion heavy, shout-a-long of a song, somehow reminiscent of a dozen pre-Britpop bands while remaining distinctly Peace.
Albert Man: True Romance
Albert Man is a London-based, half-German Mancunian, which leads me to wonder how he pronounces the word 'squirrel'.
True Romance is taken from Man's upcoming debut EP, Slam The Brakes On, released mid-February, and it's a bit special, to say the least.
Sounding a little Alex Turner to begin with, its clear Man has a decent voice, belting out a magnificently strong chorus, with a multi-instrument wall of sound behind him. Not too sure about his hat choices, but this is a strong start for the young Man.
CHAMPS: Desire
Not sure why there's suddenly a trend for bands to shout their names at people, but there you go.
CHAMPS are the brothers Michael and David Chapman, and this track is taken from their second album within twelve months, VAMALA (more shouting), due out at the end of February.
Desire, with its sparse intro and falsetto vocals, begins like a spaced-out BeeGees album track, before suddenly finding its feet and simmering into life, glistening without actually going anywhere.
The video is strictly for fans of interpretive dance and polo neck jumpers.
Anousheh: Hold You
Her first single since 2012's The Trouble I Find sees the American-born singer continue her journey along the electro/dance path that has seen her gain an Emmy nomination for previous single Say Hello.
Hold On, while showcasing Anousheh's vocal talents well, doesn't really match her previous output, which is a shame, as hopes were high for the singer after her 2006 breakthrough.
Her album Make Noise is out on 10 February, with a UK tour soon to be announced.
The Dodos: Retriever
A solid tune from the San Franciscan duo, Retriever is a skittish and rather rousing tune, bouncing along with inventive drumming and soaring vocals.
Its a fairly grand track too, vocalist Meric Long's distinctive vocals cutting past distorted guitar lines. Their sixth album Individ is released mid-February, and judging by this track it appears to be one to watch for.
Cherokee: Teenage Fantasy
The French house producer Dorian M, AKA Cherokee supplies the most crystal clear electro-house beats of the year so far.
With a nod to the golden age of house music, Teenage Fantasy features the delicate vocals of Gibbz, whose voice perfectly suits the smooth synths and punchy drums.
The Afghan Whigs: The Lottery
Certainly the video of the week – recorded on a GoPro and featuring the dancing skills of the Whigs' monitor engineer Ryan O'Hara, described by Greg Dulli as their band's Bez.
Taken from the alt-rock Ohians new album Do to the Beast, The Lottery sounds like classic Whigs – insistent, grungey guitars and Dulli's soul-filled vocal roars.
Auditorium: My Grandather Could Make the World Dance
Former Metropolitan Opera singer Spencer Berger AKA Auditorium gives us this delightful slice of vocal fortitude.
There is a slight resemblance to Meat Loaf (vocally, rather than physically, I hope) and the track does veer towards the theatrical, with rather dramatic backing vocals. That's not a bad thing though, just not really to my own personal tastes.
Ghostpoet: Off Peak Dreams
Obaro Ejimiwe returns with his familiar brand of electro beat-poetry, smooth vocals and lyrical depth.
This time around Ejimiwe is backed with a full band, filling the background behind his voice and adding an extra layer to proceedings. Ghostpoet's new album Shedding Skin is released on 2 March.
Crushed Beaks: Overgrown
The second track taken from Crushed Beaks' forthcoming debut record Scatter, Overgrown is a deceptive song, the lyrical content a world away from the simple reverb-laden guitar hooks.
The lyrics, full of regret and doubt were written by singer Matthew Poile, who sounds identical to a Housemartin's era Paul Heaton, which kind of makes you want to go and listen to them instead, unfortunately.
Pond: Zond
Australian psych-rockers Pond are back, with a new album and this video, part Mighty Boosh, part Reeves and Mortimer, part Tim and Eric and all kinds of weird. Inflatables are the new must-have fashion accessory, it appears.
Zond is, as you'd expect from Pond, a fabulously trippy affair, as will be their new album. Man It Feels Like Space Again is released on 26 January.
Carl Barat and The Jackals: A Storm Is Coming
Full disclosure here, I've never really been a fan of Carl Barat's guitar playing. Never really thought he seemed like too much of a nice person either. Having said that, I hated Pete Doherty until I met him in a chippy on Hardman Street and he seemed like a nice bloke.
Both the Ians, Brodie and McCulloch, seemed ok when I met them too. I also saw Rory McGrath once getting off a bus in Oxford. He seemed embarrassed for some reason. Rafa Benitez seemed nice, although he's actually quite short in real life.
Rio Ferdinand was a classless chump, but I guess that's what you'd expect.
The only reason I'm recounting these stories of famous people I've met is because this tune is so forgettable it doesn't deserve a proper review.
Comments
comments