When Hayseed Dixie came to town, Getintothis' Helen Basil saddled up for a night under the stewardship of Tennessee's favourite banjo wielding sons. 
As far as mid-week shows go, beggars can't be choosers, and Liverpool has seen its fair share of demure, well-intentioned yet ultimately anticlimactic put-togethers. Yet as the O2 Academy welcomed us within its brick walls and the few scattered groups of precocious boozers slowly morphed into a crowd, this was anticipating to be one of the exceptions.
Arriving in a flurry of wind and hail, we only caught the last few rhythms and guitar shreds coming from the first act of the night: local four-piece rockers the Jokers who started off the evening in full force. With a classic sound reminiscent of the crunchy heaviness of the 80s, they look like they're having the time of their life warming up the room and getting the night's proceedings underway.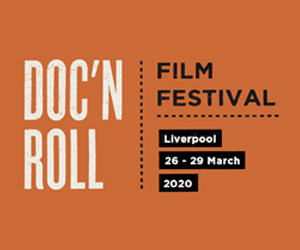 Next to take to the stage is Tom Copson, a Cambridge-born musician picked by the headliners themselves to open on their UK leg of their tour. He seems to be a familiar face to Hayseed Dixie fans as we're regaled with tales of their past shows for which he's opened – the proof is in the pudding here as, right off the bat, he does an excellent job at ramping up the crowd's enthusiasm. Boasting an impressive vocal range and the quick wit of a seasoned performer, Copson's setlist turns out to be a well-balanced mish-mash of covers and his own original songs. With Peter Robbins tagging along on percussion, they're joined by Hayseed Dixie's own Brother Jake on Brave Man, a track that showcases his particular brand of acoustic folk-pop without slipping into wearisome, repetitive melodies that are plaguing the current singer-songwriter generation.
As Copson leaves the stage, the main room seems to get smaller as it gets filled to the brim. It becomes clear how much crossover appeal the headliners have: from metalheads of all ages to rather normal looking 9-to-5s and a few students thrown in for good measure (where would Liverpool be without 'em), everyone is shuffling as close as possible to the stage in anticipation of the main attraction just moments ahead.
If you've not yet heard of Hayseed Dixie (and, if anything like the undersigned, had to say it out loud to get it), they began their life as a covers band well over a decade ago, with more than a thousand performances spanning the entire world. Self-descibed as a rockgrass group, these lads' premise is simple: playing songs that they love with their own Tennessee twist thrown in. And for all intents and purposes, a drummer-less quartet should find it hard to emulate the loud 'wham-bam-thank-you-ma'm' spirit of rock'n'roll. Yet from the first strums of the classic Hell's Bells, it became clear that being formulaic and, gods forbid, boring, was the last thing on Hayseed Dixie's agenda.
Brimming with boundless energy, they take little time to launch their audience on a hell of a ride through decades of music, from AC/DC and Sabbath to Motorhead with a few quick stops in Mercury-May land for good measure. As far as covers bands go, the distance between entertaining and formulaically dull becomes very small: but with Hayseed Dixie, there is simply too much going on to do anything else but grin, sing along and listen to your feet when they want a shuffle. With lead vocalist John Wheeler at the helm, the band's showmanship leaves nothing to the imagination as there's not a boring moment on stage, not even during their 'hydration breaks'. Their skills as musicians may be easily overlooked, yet we dare anyone to listen to any of their songs featuring a mandolin or banjo solo and not look around for their jaw.
But that's not to say that Hayseed Dixie are just what they advertise themselves to be as they keep us on our toes: throwing in some of their own songs such as Laying in the backyard, the catchy Corn Liqueur and the tongue-in-cheek She was skinny when I met her, the on-stage playfulness is part of the total package that makes them have such a broad fanbase. With their Tennessee-themed musical shenanigans, this is clearly a band who wants to provide the soundtrack to you having the time of your life. And as the night drew to an end and every single person in that room left with a huge grin on their face, like a self-fulfilling prophecy Hayseed Dixie provided a respite from the daily grind and one hell of a mid-week show at the O2 Academy. Or in their own words, "at a Hayseed Dixie show, all rules go out the window".
Photos by Getintothis' Martin Waters
Comments
comments