As Montreal dream poppers TOPS prepare to beguile The Shipping Forecast on May 9, Getintothis' Phil Morris interprets their reverie ahead of another fine booking for Harvest Sun.  
TOPS are the latest offering from Arbutus Records. The Montreal based electronic label have incredible form when it comes to releasing the finest cuts of the Canadian DIY scene, having previously worked with Braids, Doldrums and Grimes. Sophisti-pop purveyors TOPS can only enhance their labels increasingly stellar reputation as they embark on a world tour for the first time.
The band are likely to be performing their latest material, 2014's Picture You Staring; an album so steeped in 80s pop ambience, you may find yourself reciting lines from the movie Top Gun or digging out your Paco Raban aftershave.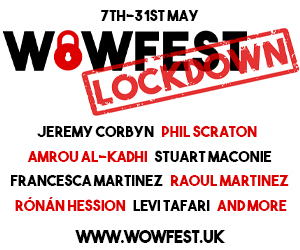 Authentically self-produced from their labels' recently acquired studio, the album is sincere in its references (Berlin, Sade, Prefab Sprout) and is enhanced by front-woman Jane Penny's modern vocal delivery, faintly reminiscent of Deerhoofs' Satomi Matsuzaki. Penny, incidentally, is dating the bands guitarist David Carriere. This type of relationship is not unheard of but against TOPS' soft radio soundtrack and gender symmetrical lineup, it creates the perfect conditions for Fleetwood Mac style dynamics.
The bands dream pop sensibilities are further complimented by tasteful breakdowns and considered arrangements, and Destination is a shining example of this. Carriere's technique too, is notably distinct and particularly luscious on the melancholically resigned Sleeptalker. Fans of Ariel Pink's Haunted Graffiti and their knack for subversive nostalgia ballads would be well advised to check out TOPS at the Shipping Forecast in May.
Comments
comments