As country legend Gretchen Peters comes to the Epstein Theatre, Getintothis' Paul Fitzgerald finds it's not all "dead dogs and orphans".
28 years ago, Grammy award nominated Gretchen Peters came down from the Rocky mountains of Colorado, and moved to Nashville. It's a good job she did too, as there is surely no better, more suitable place for her to be than fingerpicking her way around Music City, honing her whisky flavoured talents with some o' them good ole boys. She's cut from sterner cloth than most, too. She tenaciously plugged away at her thang, finally releasing her first album, The Secret Of Life, at the age of 39. Although, in country music terms, that's young.
Tonight she's with us in our very own Grand Old Opry, the Epstein Theatre, for two sets of both types of music; country and western. There are emotions we all feel, and none of us wish to discuss. Peters glories in highlighting them and picking them apart, leaving them open for all to see.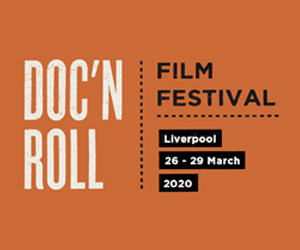 Opening with her new album's title track, Blackbirds, we're promised an evening immersed in some of the finest Americana you're likely to find this side of the Mason-Dixie line. It's a beautiful start, and a prettier incest murder ballad you're unlikely to hear anywhere in Liverpool on a windy Sunday evening.  This new album sees Peters at her very best, building on the brilliantly laconic Hello Cruel World of 2012, and songs like When All You Got Is A Hammer, with it's dusty depiction of the desperation of war, easily rank up there with the simple genius to be found on Springsteen's Nebraska.
It's noted that Gretchen Peters is something of a lyrical pyromaniac, prone to burning at least one house down on several of her albums, and on Blackbirds, it's the turn of The House On Auburn Street to send sparks flying up into the night sky, as the neighbours gather round to watch. You can almost taste the smoke. It's a stunning song, which displays the easy beauty, and poetic elegance to be found in Peters' writing. Independence Day, voted Country Music Song Of The Year in 1995, is another highlight, worthy of such an accolade. Peters' simple storytelling skills are as 'of the south' as they could possibly be. No mean feat, given the fact she hails from New York City.
The stripped down simplicity of the band's sound leaves space for the stories to unfold, as we're treated to highlights from her last three albums, as well as from her side project Wine, Women and Song, a 'Ronseal' project, which does exactly what it says on the tin. Three women, much wine, and songs aplenty. Other little roadhouse beauties like Woman On A Wheel , Dark Angel, and The Cure For The Pain remind the listener a little of Rickie Lee Jones, and Peters' slightly cracked vocals lend a necessary edge to offset the softly delivered prettiness of these songs. She's joined by long time collaborator, husband, and tonight's piano player, Barry Walsh for a final bow and John Prine's classic In Spite Of Ourselves.
This writer's Dad used to refer to Country music as 'all dead dogs and orphans', and yes, on occasion, both were in the mix tonight. But there was a dry humour too, and this ending served that purpose perfectly.
Photos by Getintothis' Antonio Franco
Comments
comments