Don't let the beards fools you, Getintothis' Matthew Crist discovers Reef are just a relevant today as they were in the 90's as they bring their spring tour, and newer material, to the O2 Academy.
Mention Reef to those of a certain vintage and they will immediately be transported back to the mid-90s. Chris Evans, TFI Friday, alcopops, Euro 96, the Britpop era and everything that went with that period in time.
And with every reason.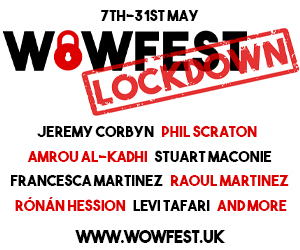 The West Country rockers played a prominent role in that golden age for British music and became part of the popular culture that went with it.
But judging by the amount of big beards and healthy hairlines on display at The O2 Academy on Friday night, this is a band that are as relevant today as they were then.
The revival scene is rife at the moment and there's a lot of cash in them there hills as bands from yesteryear overcome past differences to put on one last money-spinning tour.
But don't be mistaken. Reef haven't become a 90s revival act. Far from it.
They still sound as fresh and exciting as when they first burst onto the scene all those years ago, as they blend some of their best known hits with an impressive catalogue of more recent releases.
Longer in the tooth (not to mention the beard) the band take to the stage with minimum fuss after yet another polished performance from Liverpool's very own Hummingbirds who were providing support.
And front man Gary Stringer owns the stage from the very first gravelly tone that leaves his mouth. Pacing around the stage like a caged tiger, with a growl to match.
The moody and mellow Low Rider is just one of the bands' newest offerings, gelling seamlessly with old classics like Come Back Brighter and Place Your Hands.
"We still love that song," says Gary in his dulcet Somerset tones after the latter. And judging by the reaction of those in the room, he's not the only one.
He can even be forgiven for being confused about his whereabouts after he asks the crowd: "We played here once before. Didn't this used to be called the Krazy House?"
Well, that probably was 20 years ago.
The sound is immense from start to finish with Ronnie Wood's son Jesse on guitar pivotal in creating the unique blend of rock and soul that makes the Reef sound so distinctive.
And as the band leave the stage for the final time it's difficult to know who is more exhausted, they or the crowd who have sung along to each word of almost every song.
But who cares? Everyone is happy.
Time to head to The Raz and party like it's 1996. We'll probably hear Place Your Hands again.
Hooch anyone?
Photos by Getintothis' Martin Waters
Comments
comments