With The Quietus editor and Jolly Lad John Doran set to launch his memoir at The Kazimier, Getintothis' Paul Higham reports on uplifting tale of redemption.
Fresh from judging this year's GIT Award, The Quietus editor John Doran will return to The Kazimier on Monday 18 May as part of a nationwide tour to promote his new book The Jolly Lad.
Doran's book is a redemptive memoir of his recovery from a lifelong addiction to alcohol, occasional drug misuse and a continuing battle against mental ill-health. It touches upon the salvation offered by music, working class communities and how the responsibility of fatherhood has brought change and meaning to his life.
The genesis of the book was in a weekly column, MENK, written for VICE Magazine. A minutiae of his life, it highlighted his own life experiences such as living in a block of flats in East London, the altering effects of psychedelic drugs and menial factory work as well as offering broader social commentary of finding one's way in a changing and harsh society.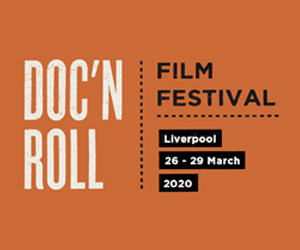 Rather than present the book as an anthology of his columns, Doran has reworked them into a cohesive book constructed around a compelling narrative. The result is an uplifting book that offers insight in how to deal with not only overcoming your demons, but also coping once the drink and drugs have gone.
Doran was keen to not to write another drink and drugs hell book, mainly because for the most part he "had a really good time drinking".
Self-aware enough to recognise that alcoholism is often an effect rather than an underlying cause in its own right, the book focuses on what happens next, "Everything you drank to avoid dealing with — which in my case included mental illness, debt, depression, the impulse to self- harm, the impulse to commit suicide, anxiety, social dysfunction, body dysmorphia, stress, anger, violent rage and hypochondria — suddenly comes back into focus the second you stop".
To illustrate his poetic style, Doran uses the analogy of a freshly drained reservoir. Before the area can be repopulated it needs to be cleared of the "mangled shopping trollies, the broken children's bikes and unwanted cars".
As a literary device the reservoir analogy works two-fold. It not only highlights the amount of work and length of time required to make the area once again inhabitable but also that the water "was merely the stuff making this area look picturesque", disguising the demons lying hidden beneath its surface.
The book has been widely praised. Acclaimed architecture critic and social commentator Jonathan Meades commented, "John Doran has confected a book that is – against all odds – a hoot: a cheerful, balanced, beautifully wrought, un-self-pitying and weirdly objective study of himself and his multiple addictions
"This is the work of a real writer propelled by that most vital of properties, self-doubt."
Support on the night will come from macabre Norway noise duo Arabrot and Liverpool's Barberos, a thrillingly visceral and propulsive twin-drummed duo who offer art and abrasion in equal measure.
Joining them will be Kenichi Iwasa's Krautrock Karaoke, an event with a growing cult following that typically features an array of musical talent performing alternative and barely rehearsed versions of Krautrock classics.
Past nights have included covers of the likes of Neu!'s Hallogallo, early Amon Duul and Kraftwerk's Autobahn. Previous performers have ranged from Wire's Colin Newman to members of Bo Ningen. This, alone, promises to be worth the entrance fee.
Jolly Lad is published on 1 June by Strange Attractor.
Hardback edition comes with free CD of readings and music from Nicky Wire of Manic Street Preachers, Abi & Neil of British Sea Power, Eccentronic Research Council, Teeth Of The Sea, English Heretic, Grumbling Fur, Mark Dicker, GNOD and Bronze Teeth.
Comments
comments