While you're never quite sure what to expect when Mark E Smith rides into town, Getintothis' Paul Higham finds him in genial mood as The Fall look to the future to reaffirm their continuing relevance. 
Of the many things said of The Fall perhaps the most oft-quoted is "Always different, always the same". On this occasion we'll take slight exception with their most famous fan. For when The Fall are off-colour they can be undeniably and dismally awful. Yet when they are on-song they can still sound like the greatest group on the planet.
Perhaps this is what continues to bring their legion of fans out in their droves: they delight in the unexpected and the uncertainty that every Fall gig seems to bring. Fortunately for those in a densely packed Kazimier they were terrific from the outset.
While it is true that the current line-up is the most settled it has been in many a moon, it is clear that the main draw remains their enigmatic frontman Mark E Smith. It is he who continues to drive the band's performances and it is his mood and demeanour that sets the tone for any Fall gig. Any fears that this gig would disappoint were assuaged by those who caught a sneaky glimpse of the Prestwich poet enjoying the excellent As Able As Kane.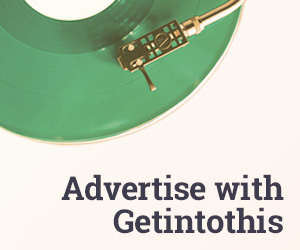 Cheekily perched on the balcony barrier during a part of the support act's set we just new we were in for a good night. Laughing and joking with guitarist Pete Greenway and bassist Dave Spurr he seemed in high spirits making like a naughty schoolboy and belying the advancing years that have in recent years threatened to catch up with him.
If he has fun then so do we. And, boy, didn't we just.
Those expecting the hits, however, were in for a disappointment. Much like Wire, The Fall remain a refreshingly forward looking group in this era where many of their contemporaries seem content to trot out anodyne versions of generation old songs. With a new album Sub-Lingual Tablet having just been released, much of the set was comprised of new material.
Not that it mattered a jot. The group were tight and on the money, significantly augmented by a second drummer adding verve and propulsion to their trademark sound. Where on the bad nights the band can descend into turgid pub-rockabilly, tonight was a taut and rhythmic exploration of all at which The Fall excel. Powerful and urgent, their melding of rockabilly, garage-rock and experimental motorik has been often imitated and yet, on this showing, rarely bettered.
Mark E Smith was dynamic and entertaining throughout and, despite a brief wander into The Kazimier's Rat Alley, he spent much of the gig on stage. His on-stage mixing even seemed to serve real purpose adding thrust and power when necessary. His easy manner with, and genuine affection for, his younger bandmates signified a man at ease and intent on enjoying himself. The malevolent snarls have been replaced by twinkling smiles.
This seemingly new approach does have has its drawbacks. The very best Fall gigs have always been characterised by a tension and an edge, a feeling that things could collapse into chaos at any minute. Perhaps because of this it took the crowd a while to get going.
A stonking version of Hittite Man thrust everyone into life. Sounding like a lost Hex-era classic it built into something wondrous with the interplay between the two drummers creating something special. A faithful cover of Captain Beefheart's Dropout Boogie was delivered with a gusto that transported Smith right back to his avant-garde roots.
With two crowd-pleasing encores of Theme From Sparta FC and Blindness delivered to an enthusiastically raucous response, the group ended a perfectly paced set that lasted little more than an hour but seemed to whizz by in mere moments.
Where some gigs amount to a test of stamina and patience, The Fall leave you wanting more which is perhaps why their fans return time after time. Roll on the next gig!
Pictures by Getintothis' Vicky Pea.
Comments
comments