Electone announce the reformed cult group The Stairs will top the bill of The Butterfly's Ball & The Grasshoppers Feast, Getintothis Craig MacDonald brings the details.
"Come take up your hats, and away let us haste to The Butterfly's Ball & The Grasshoppers Feast" once proclaimed an exuberant William Roscoe. Like the poetic forefather, many will be running with alacrity to The Kazimier on November 26 when the warlocks at Electone Records bring the third edition of their extravaganza. With Electone's tribal chiefs The Wicked Whispers presiding over the night's events, blue's psyche upstarts Mama Roux casting their spells and the long-awaited reformation of cult heroes The Stairs headlining, the night promises to be a special one.
The presence of legendary local monarchs The Stairs will delight many who have waited near on 20 years for the band to reform. Seen by the likes of Noel Gallagher and Paul Weller as a much overlooked gem from the 90's era, the Edgar Jones fronted group will be playing a highly anticipated set that will see them hopefully play songs from the vintage Mexican R'n'B album and showcasing their garage rock, rhythm and blues sounds.
As with the two previous events, the psychedelic folk institution of Electone, The Wicked Whispers, will be exhibiting their West coast soaked gems during the night and have once again crafted together a stellar line up for their shindig.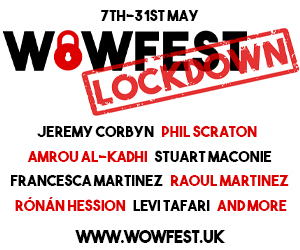 For those fortunate enough to have witness the full folly of the previous events that have seen The Crazy World of Arthur Brown and Captain Beefheart & His Magic Band play among others, the addition of the voodoo maestros Mama Roux to the line-up is befitting with the backdrop of the occasion that will see the fast rising outfit kick off things with an almighty bang.
With many more surprises and additions to come, Electone's farewell to The Kazimier will be a wonder to behold. Tickets can be bought to the extravaganza here and are sure to fly out so grab your hats post-haste!
Comments
comments