As Donovan journeys back to Liverpool playing an autumn gig at the Philharmonic, Getintothis's Del Pike goes to work on finding out why this most curious of 60s stars has never lost his mojo.
While for many Donovan may be seen as no more than a guilty pleasure, a Dylan wannabe whose biggest hits were of the sing-along variety (Mellow Yellow, Jennifer Juniper) rather than the government baiting folk of his Royal Bob-ness, closer scrutiny reveals a much cooler character than we might give him credit for.
Born Donovan Philips Leach in 1946, this Scottish folk singer / songwriter had ambitions to be a British Woody Guthrie and as he recounts in his 2006 biography, he didn't take the easy path to get there. Living the life of a nomad, sleeping rough and busking for food, Donovan took his approach to music incredibly seriously. Some of his earlier, often overlooked recordings are closer to the Guthrie model than you might imagine.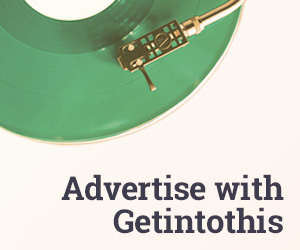 His debut in 1965 What's been did and what's been hid featured a faithful cover of Guthrie's Car Car alongside the comparatively wonderful Leitch composition, Catch The Wind. Once the pop-hits started coming with Sunshine Superman in 1966, Donovan became, to some, a light-weight curiosity; appearing on Top of the Pops cross legged and barefoot, awkwardly encompassing the hippy stereotype of the day.
No matter how hard he tried, he always seemed to be in the background. Looming in the shadows of The Beatles in those India photos or sitting awkwardly in the presence of his own Maharishi – Bob in D.A. Pennabaker's Dylan doc Don't Look Back. Donovan bravely improvises through a song of his own in Dylan's hotel room and is immediately upstaged by Bob's masterful delivery of It's all over now Baby Blue.
Donovan however has remained something of a cult and he is always present in some form or other (Mellow Yellow playing over the end credits of this year's Minions for one). Here are six of his more respectful moments that should add some credibility to this most deserving of men.
The Soundtrack to Poor Cow.
In 1967 British film-maker of towering talents, Ken Loach made his cinema debut with his adaption of Nell Dunn's gritty novel Poor Cow. A classic of 1960s British cinema starring Terence Stamp as a South London crook in the company of a cast made up of real life villains, apparently the cause of much on-set animosity when Stamp tuned up in the slums of Battersea in his Roller. The grimness on-screen surrounding the struggling single parent struggling in the grim tenements of the 60s was balanced out by the gentle soundtrack provided by Donovan. Be Not Too Hard reflected the plight of protagonist Joy while Colours provided hope. The eponymous title track is one of Donovan's best.
The Scorsese Connection
Martin Scorsese as we know is a masterful connoisseur of music and his epic biopic of George Harrison proved without doubt that he knows his 60s British rock inside and out. George's mate Donovan also falls under the Scorsese radar with the inclusion of his bonkers Atlantis track in Goodfellas and the fact that MS was going to originally call Mean Streets The Season of the Witch after Donovan's hypnotic track from 1966. The song eventually makes a very appropriate appearance at the close of Gun Van Sant's To Die for.
The Happy Mondays Connection
Donovan must have been a pretty cool dad as his kids are pretty much off the scale too. His son (also Donovan) and daughter Astrella have both followed eclectic musical paths, whilst other daughter Ione Skye became an indie movie icon and following a relationship with Anthony Kiedis, later marrying Beastie Boy Adam Horovitz. His youngest daughter Oriole Nebula Leitch (seriously) famously married Shaun Ryder at the height of the Madchester era and Ryder was seen posing for happy family photos with the in-laws. Obviously taken by his father in law, he even wrote a song about him (stealing lines from Sunshine Superman for the chorus). Donovan appears on their Thrills, Pills and Bellyaches album.
The Trevor and Simon Connection
When the BBC still did Saturday morning kids telly, the mostly dreadful Alive and Kicking and Going Live which ran from the late 80s into the 90s was saved by the stupidly funny Trevor and Simon, a double act who entertained the mums and dads more than the kids. Among their characters was the folk duo, Singing Corner, which was largely a Donovan parody, inviting kids to Swing their Pants along to the Donovan song I Love My Shirt. Donovan clearly wasn't offended and recorded a comedy version of Jennifer Juniper with them in 1990 which charted at 68.
The Rick Rubin Connection
Def Jam's Rubin, producer of one time Donovan son-in-law Adam Horovich, gained a whole new fanbase through his work with the ailing Johnny Cash. This run of incredible albums provided a compelling final chapter to the career of the country legend and gave birth to the heart-breaking Hurt single. Rubin did a similar job on the not so poorly Donovan, and gave the singer's career a much needed boost in 1996 with Sutras. Possibly Donovan's most focused and complete work, dismissing the flowery corniness of some of his earlier albums, Sutras retains the unique magic of Donovan in a body of moving and tantric tracks.
The Beatles connection
Wherever The Beatles went in the late 60s, Donovan would follow; appearing on All You Need is Love in '67 and joining them on their trip to India to sit with the Maharishi Mahesh Yogi. As mentioned earlier, he did often appear to be in their shadows, but closer inspection reveals that he was one of the fab's closest confidantes at this time and his influence on their work, particularly during the White Album sessions, was evident.
Donovan claims to have influenced the guitar styles on Blackbird, While My Guitar Gently Weeps and Mother Nature's Son. In just about every interview, Donovan mentions sitting under the table and playing his guitar with The Beatles in India, which obviously was important to him and their influence can be heard in songs like Hurdy Gurdy Man, Barabajagal and the Hey Jude-esque Atlantis.
As far as we are concerned, anyone who can pen a lyric like 'The lock upon my garden gate's a snail / That's what it is' deserves a warm welcome to our city.  With this in mind Donovan plays the Royal Philharmonic Hall on October 13. Tickets are available now.
Comments
comments