In bringing the fragile emotions of Carrie and Lowell to the live arena, Getintothis' Paul Higham finds Sufjan Stevens in redemptive mood with a beautifully sad but ultimately uplifting performance.
For many the release of Carrie and Lowell by Sufjan Stevens marked a welcome return to the more familiar indie-folk territory of his earlier work. Eschewing the glitchy electronica and sonic experimentalism of Age of Adz, the new record basks in a reflective and lo-fi subtlety, with many songs having been recorded on an iPhone in a hotel room.
What stands the album apart is its unflinching subject matter: a deeply personal and poignant reflection on the death of his estranged mother in 2012 and an articulation of the memories and emotions that the death of a parent can invoke. This contrasts with the observational, situational and character driven story telling of Michigan or Illinois in which the performer could observe the songs from an emotionally safe distance.
There was therefore a strong sense of nervous expectation in the air as Manchester's O2 Apollo filled to its capacity. A voyeuristically selfish desire to hear such stark and painfully beautiful songs was coupled with a collective will to see Stevens through an evening of emotional intensity. Shared usually only with one's nearest and dearest, this was private grief in a very public setting.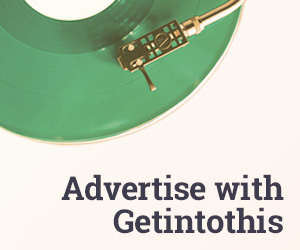 We needn't have worried however. It was striking from this performance that the music has acted both as a form of redemption and as a coping mechanism. Grief was never far from the surface and at times it did threaten to overwhelm such was the emotional intensity invested into each performance. Yet the overriding impression was one of salvation and hope, a man coming to terms with his own experiences and providing, through the medium of song, a vehicle to carry memories with him and to shape his future.
This was confirmed during the lengthy mid-set monologue in which, after apologising for playing so many songs about death, Stevens touched upon memories of childhood and his parents' obsession with mortality. Candles on birthday cakes in the Stevens' household were often arranged in the form of a question mark that represented one year closer to death as "you never know when you're gonna go". His main message being that death does not represent the end but creates memories that live on inside you shaping and forming, making you unique, and helping to influence future direction.
Bathed in red light, set opener, Michigan's Redford's textured ambience gave way to album opener Death With Dignity which was delivered with an assured fragility against the backdrop of scenes from Sufjan's own childhood. Arranged like through a series of arches, the video scenes offered a window into Sufjan's childhood, rendering the emotional message of his lyrics that much more poignant.
The power of the lyrics seemed transformed in the live arena. Where on record they can have a tendency to wash over you as you take in the beauty of the sound if not always the message, on stage they are right at the fore. Arresting and poignant and at times strongly biblical, giving credence to the record as an instrument of salvation and reinforcing that Carrie and Lowell is both his most important record as well as his best.
Musically, the set veered away from the minimalist approach of the record, making use of a broader sound palette that augmented rather than detracted from the message. At times delicate in its ambience, elsewhere building to cathartic crescendos that seemed to articulate both the pain of grief and the sense of salvation and hope.
Noticeable was the use of electronica particularly on All of Me Wants All of You which, in recalling Adz, served as a reminder that that album found Stevens at a similarly low ebb as his suffocating anxieties found alternative articulation. If Fourth of July with its lingering refrain of "we're all gonna die" suggested a coming to terms with death and its ubiquity then No Shade in the Shadow of The Cross pulled you right back into death's insidious clutch. This was a desolate yet intimately fragile performance of Stevens' own struggle to cope with grief reminding that the tide of loss ebbs and flows and that sailing it is often less than straightforward.
Having played nearly all the songs off the album the mood noticeably lightened as he delved into his back catalogue. Noted highlights were The Owl and The Tanager and Futile Devices before closing the main set with Blue Bucket of Gold and a lengthy dissonant drone-filled haze that, with its atmospheric light, evoked the song's closing lyric, "Lord touch me with lightning".
Two standing ovations and, in the context of the night, a largely superfluous run-through of Concerning a UFO… and Chicago later and the performance was over. A contender for one of the best gigs of the year for sure, and if such things are measured by emotional resonance, then this will prove hard to beat.  
Comments
comments