With a host of Liverpool's finest gathering for a second event in aid of Syrian refugees, Getintothis' Simon Lewis was there to capture the action.
Few cities do solidarity like Liverpool does. Whether it's scousers themselves in a time of need, or others, few can rally around a cause like they do. First, some of the cities big hitters, like Cast, The Farm and OMD, gathered at the Echo Arena to raise money for the Syrian refugees, now it was the time of some of Merseyside's rising stars to do their bit.
Organised by Chris Pickering, favourites on the Liverpool scene such as Dave McCabe, The Sundowners and By The Sea joined forces in the intimate settings of 24 Kitchen Street to raise money and awareness for the refugees, and did a great job of it.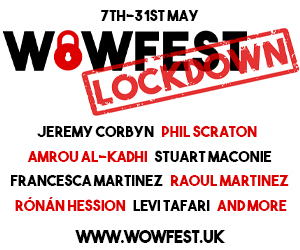 Bookended by DJ slots by Nick Power and Bill Ryder-Jones, the night eased in with stripped back sets by Silent Sleep and Marvin Powell, before storming sets from Springtime Anchorage, The Sundowners, Dave McCabe and the Ramifications and Jo Mary.
Although on a much smaller scale than the night at the Echo Arena, they made just as much noise and went a huge way in helping an extremely important cause. Hats off to all involved.
Pictures by Getintothis' Simon Lewis.
Comments
comments