Lifelong Smiths fan, Getintothis' Del Pike steps cautiously into Morrissey's world of literature in order to do battle with The Guardian's Michael Hann but learns that within his scathing review, he may have a point.
I remember spotting the 1D annual in WHSmith before Christmas and pondering what would a Smiths annual have been like to my 19 year old self? Thoughts of Morrissey's comments on Thatcher, slaughterhouses and school bullying crammed into comic strips and crossword clues make for an amusing interlude. In many ways Morrissey's debut novel, List of the Lost, lovingly issued in trademark Penguin orange, fulfils that idea; it is at the very least a Morrissey annual of sorts.
The story itself plays out like a Stephen King novel in the Carrie or Christine tradition (but less effective) with its American mid 70s High School setting and in turn is quite cinematic, but if only it was that easy to pigeonhole.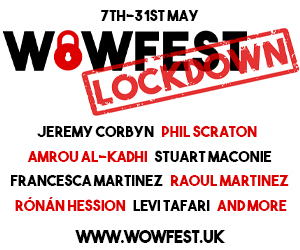 The Guardian's Michael Hann, set Moz-blogs alight this week with his scathing (and then some) hatchet review, likening List of the Lost to an "unpolished turd", so for a life-long Moz-o-phile like myself approaching this book in the knowledge that I would be publicly reviewing it is quite a challenge. I love Morrissey, there I've said it. He was there for me when I was struggling to find my identity as a teenager and many albums and gigs along the line he's pretty much still an important figure in my life. I know he has a tendency to talk utter nonsense and that some of his solo albums have been too bombastic to be compared to even the most disappointing of Smiths output, but he's still the same guy who turned my life upside down with This Charming Man all those years ago so my heart remains full. The book may not be the total car-crash that Hann describes it as but even for me there were moments when I was struggling, and this is a book that took less than two hours to read.
Four scholarly relay athletes Ezra, Nails, Harri and Justy's names open the book and immediately recall the opening lines from Vauxhall and I's first track "Now my heart is full with its Brighton Rock" characters, Dallow, Spicer, Pinky, Cubitt.  This is incredibly telling as the book, reads not only like the aforementioned Moz annual with its shoehorned politics wedged inappropriately into the narrative, but also plays like a Morrissey album. The best lines are thrown in at the start as the first chapter is a poetic homo-erotic love-letter to the four muscular boys. I seem to remember being equally blown away by the opening pages of Autobiography before it slipped into a mid-pace. Classic tracks like Maladjusted, The Queen is Dead and The Headmaster Ritual have all been great album openers but there is more often than not a tendency for even the best of his albums to run out of creative steam towards the end. The story is actually fairly gripping as the athletes under the Platoon drill instructor style coach the curiously named Mr Rims, prepare for a big race.Their momentum is halted when they accidentally kill a hobo in the woods, described by the compassionate Mozzer as a "wretch".  The remainder of the book deals with the boys' coming to terms with their foul deed and then gradually succumbing to an apparent curse. Whilst this may not be the plot we may have expected from Morrissey's debut novel he certainly has fun with it and uses this framework to extol his usual soap-box musings on sex, death and politics.
Where the book becomes unstuck is when Morrissey fails to resist the urge to reign in his ranting, and lengthy tirades serve solely to slow down the pace and replace much needed exposition. One event leads to the next with little room to breathe before Morrissey's ill-named lovers Ezra and Eliza launch into an attack on Margaret Thatcher. That a preppy athlete and his dappy muse should suddenly be able to discuss the evil of the iron lady five years before even the most well-informed of British students would be aware of her threat, is ridiculous. Using his "dumb-ass" characters as an eloquent mouth-piece for himself is entirely mis-judged.
"Just watch, if she becomes prime minister she won't hire any women into her government.  Why do I even care?  I mean just look at her face – it's all there in plain anguish…cheat the poor" Its like Topsy and Tim talk politics. Ronald Reagan faces a similar berating, as does the US TV Show Bonanza (I know???), but perhaps the most hilarious aside is his diatribe against McDonalds which appears to come from nowhere. Morrissey's cry of "Big-Mac pleasures of Hodge-Podge children" descends into them resembling their parents as "ten pounds of shit in a five-pound bag". There are many Meat is Murder rants in the book, perhaps the most unlikely coming from lunk-head coach, Mr Rims (why should he care?).  While it is difficult to disagree with his attacks, they are so royally mis-placed in the course of this narrative they become simply comical.
I enjoyed List of the Lost as a piece of unlikely pulp fiction, dreadful love scenes and all, beating Giles Coren into the worst sex scene writer with ease. I particularly enjoyed spotting the extended versions of Smiths / Morrissey songs. The brutality of the Bond villain-like College Dean Isaac (the last act that includes a gargantuan speech from Isaac is unbelievable – camper than Beyond the valley of the dolls and Rocky horror combined), is a second chapter to The Headmaster Ritual and the displeasure of hearing sports coverage on the radio immediately after the reporting of world disasters is Panic in a nutshell saying nothing to Morrissey about his life. The spurious sub-plot concerning the exhuming of a dead child is almost a perfect re-telling of Michael's Bones, the distant haunting B-side of The Last of the Famous International Playboys from 1992.
I plead Morrissey three times to give me what I want and I so wanted to prove Hann wrong and love this book, but as enjoyable as it is, it is no Catcher in the Rye, and nor is it Donna Tartt's The Secret History despite a very similar plot-line. Morrissey needs to compartmentalise his belongings and save his disputes for his music or to piss off the papers as he does so well. As George Orwell proved time and again, political campaigning needs to be woven into a story with caution and respect, and not with the callous bluster that Morrissey displays here. If you love the man like I do and you feel like a fun read then by all means go for it, but if its serious literature you're after, which I suggest this book is meant to be, then I'd be tempted to look elsewhere. Sorry Moz.  Never mind, never mind…Maybe in the next world.
Comments
comments