With the iconic shoegazers Ride bringing their classic LP Nowhere to Liverpool, Getintothis' Jamie Bowman relives his youth.
For many of tonight's crowd of late-thirty something former indie kids, the appearance of a reformed Ride back on the nation's stages is both a celebration and nostalgic vindication of those teenage dreams so hard to beat.
A quarter of a century on from the Oxford band's early nineties heyday, hearing their set of superlative psychedelic pop confirms what so many inside the O2 Academy always suspected: here was a group that were both important and briefly life-changing.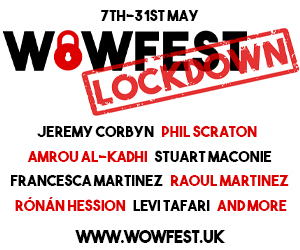 The effect is almost instantaneous as the looping, effects-laden wall of sound of Leave Them All Behind rings out as a generational clarion call. Full of pubescent angst, trademark noise and, crucially, melodies that could actually gate crash the top ten, this ten minute statement of intent sets the tone for a glorious evening of musical memories that somehow seems both-forward thinking and strangely contemporary.
Apart from frontman Mark Gardener's bald patch covering fedora, little seems to have changed in Ride land; bassist Steve Queralt is as anonymous as ever while drummer Laurence Colbert is a whirlwind of octopus-armed drumming on early teen-symphonies such as Like A Daydream and Unfamiliar. Meanwhile, Andy Bell, Ride's most successful graduate, has clearly put those wasted years as bassist in Oasis to some use as his studied rock star cool and immovable sun-glasses lend the four piece a classically wasted aura.
Read Gareth Roberts' feature on the importance of Ride and their legacy
As the perfect Byrdsian pop of Twisterella segues into the touchingly naïve OX4, it's clear that the once fractious duo of Bell and Gardener are as comfortable with their back catalogue as the many crowd members, as this first set of handpicked gems from their early EPs and sophomore album Going Blank Again, rattles towards a close with an ecstatic Mouse Trap.
Following a brief interlude, Queralt's elliptical bass line ushers in the dynamic whoosh of Seagull which suitably soars over Colbert's punishing drumming and Bell and Gardner's interlocking guitars. Kaleidoscope follows suit as Ride lock into a thrilling retelling of 1990's debut album Nowhere which gradually begins to reveal itself as one of the key sets of English alternative music.
The five song suit which climaxes this most brilliant of long players is full of wonderful moments: Bell's cascading guitar riff on Dreams Burn Down contrasts sharply with the white noise of its pummelling instrumental sections while Vapour Trails' chiming whistfulness has survived the 25 years since its recording to become the band's emotional calling card (even without the recorded version's heartbreaking string coda).
From then on it's all heady abandon; Taste provokes both a good-natured mosh pit and note perfect sing-a-long from the crowd but it's the double blow encore of an apocalyptical Drive Blind and a frenetic Chelsea Girl which leaves Ride leaving the stage in a rapture of feedback and teenage memories. A special night.
Pictures by Getintothis' Keith Ainsworth.
Comments
comments