Prior to a mammoth US tour, veteran pop geniuses Squeeze call in at the Philharmonic with the charming Doctor John Cooper Clarke in tow, Getintothis's Del Pike looks forward to a night of poetic genius and classic pop hits.
Chris Difford and Glenn Tilbrook feel like they have been around forever. Squeeze have been part of the National landscape since they burst onto the UK charts in 1979 with Cool for Cats, (pink 7" vinyl heaven!), although they had originally formed in 1973. Never ones to stand still for too long, their hits kept on coming with classics like Tempted, Is That Love?, Up the Junction and Take Me I'm yours forming the soundtracks to many a teenage life through the late 70s and throughout the 80s.
Squeeze fans have stayed loyal and although out of the limelight, the band have continued to work either as a duo, as solo artists or with a full band right up to the present day. On October 5 the latest incarnation of Squeeze will arrive at the Philharmonic, supported by the equally iconic  John Cooper Clarke (he of the spiky hair and genius poetry). Liverpool will find Squeeze with a full band once more and should expect an electric night of classic hits. Recent set lists suggest that they are more about re-visiting crowd-pleasing hits than trying to win any new fans.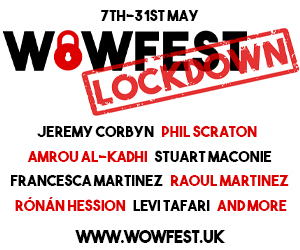 The date will follow hot on the heels of their first new material in 15 years in the form of Cradle To The Grave. The album features music from the new BBC comedy drama based on the teenage years of Music/sports journalist Danny Baker and anyone who has seen the show will feel a flavour of the teen angst of The Who's Quadrophenia movie in both content and score. The title track echoes the chart-topping Squeeze years, with particular nods to Pulling Mussels From The Shell.  Peter Kay who plays Baker's Dad in the show introduced Squeeze when they popped up at the Echo Arena in 2009.
The tour doesn't hang around the UK for too long before the band head off on a lengthy schedule of dates across the length and breadth of America, proving that Stateside they have not lost their cult following. Once hailed as the new Lennon / McCartney they have certainly stood the test of time and for that, we salute them.
New single Happy Days has all the elements of a classic Squeeze single and bodes well for their gig at the Phil.
Comments
comments