With poetry from The Coral, a comic from Matt Barton and future hosting of live performamces, Getintothis' Jamie Bowman steps into the world of Coney's Loft. 
2016 is shaping up to be a good year for fans of The Coral. After hopes were raised by the issue of the band's 'lost' album, The Curse of Love, that a full on comeback was in the offing, the news began filtering out towards the end of last year that not only would The Coral be headlining Liverpool Sound City but that new LP The Distance Inbetween would be dropping in March.
With numerous side projects, film soundtracks and solo careers, the band has always been something of a creative melting pot with keyboardist Nick Power's excursion into poetry the latest hint that here is a band becoming more and more interesting 15 years since they first burst onto the scene.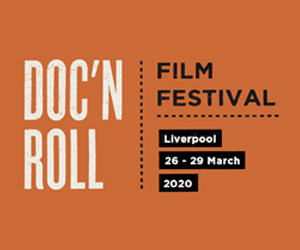 With its poetic evocation of small town strangeness and nostalgic coming of age adventures, Small Town Chase, Power's debut collection of poetry, loosely chronicled growing up in a provincial town in the north of England. His new volume, Holy Nowhere which premiered on new culture website Coney's Loft in November builds on Small Town Chase but in a more sinister way.
Nick said: "The work is almost teenage paeans to love and violence. I began writing Holy Nowhere just as Small Town Chase was being finished- they overlap a little and are related. But Holy Nowhere is like a less polite Siamese twin! I've been reading people including David Peace, James Ellroy and Malcolm Lowry.
"Holy Nowhere is a view of a city from a high vantage point over the river. Much of the prose is set at night high up on construction cranes or warehouses and electricity substations.
"A recurring symbol in the book as seen on the cover, is the pharmacy crucifix. It crops up in a few of the pieces to represent how the cult of religion and the cult of drugs are essentially the same.
"A lot of the work concerns heightened emotion about love, death and hopelessness – but in a way a teenager would feel.
"I'm giving people a sneak preview through Coney's Loft as a little taster of what people can expect from the book. I commissioned collage artist Low Coney to respond to my work, so it seemed like a natural fit to showcase the work on his new site."
Coney's Loft have an interview with The Coral coming up – but if you can't wait to read it, check out Getintothis' Patrick Clarke's conversation the boys. 
Founded by analogue collage artist, Phil Bridges, using the name Low Coney, from his loft art studio, close to Penny Lane, culture website Coney's Loft will feature band sessions, a culture publication and shop selling carefully curated art and premium vintage clothing, imported predominantly from the USA and Europe.
Coney has exhibited in galleries across the country in stores such as Urban Outfitters and has also been featured in New York based magazine Secret Behaviour and on Design Week. In future months the site will be premiering new work from Austin Collings who is Mark E Smith's biographer and author of The Myth of Brilliant Summers.
Coney's Loft is also premiering the comic format of Matt Barton's blog What Would Matt Barton Do?
Barton's work, completed with illustrator Stephen Lucas, chronicles an important time in Liverpool's music history when around the turn of the century bands like The Coral, The Zutons, The Bandits and Barton's own Tramp Attack began to make an impact the national music scene.
Barton's cautionary comic musings on life in an upcoming band, became a cult online hit, going viral across Merseyside and beyond.
He is currently a currently a writer, teacher, workshop provider, musician, tour guide and occasional hotel receptionist. But in a previous life he was the singer in a band called Tramp Attack. With former members including the Zutons' Dave McCabe and Hollyoaks actor Kristian Ealey, Tramp Attack released two albums and a host of singles from 2001 to 2004.
Barton said: "It's great to be selected for the launch content on Coney's Loft, along with high profile talents like Nick and Austin Collings. I'm proud of the comic and it's nice to see it brought it to life as a comic.
"Despite both Tramp Attack albums having almost no chance of commercial success, I was convinced they would at least get me off the dole. Accepting this had been a delusion led me to write a blog called What Would Matt Barton Do?
"Now a comic, its part cautionary tale, part nostalgic waffle. From the start, I intended the story to be one of disillusionment. I wanted people to hear a tale that biographies don't usually tell of how art can be so disappointing it starts to feel like a tragedy of sorts. The world is full of 'should-have beens,' grinning politely but raging inside they still have to dig holes for a living. I don't feel like that now but I have done in the past. I'm fascinated by the subject that I've even written a screenplay about a particularly depressing afternoon in the life of Pete Best. I only wrote it in my head, but it's a classic. And very sad.
"I always thought the democratisation of self-releasing art through the internet was a good thing, but in reality, a world without those traditional 'gatekeepers' can be scary – there's just so much content out there and not enough time to wade through it all yourself. Sites like Coney's Loft are a great way of guiding people through the mire."
"As far as I know, this is the only written document of the music scene in Liverpool at the start of the century. This is probably because the 'scene' made very little major cultural impact outside of the city. This isn't to say that I don't think it's worthy of being looked at in detail-after all, I've just written thousands of words about it.
"But my story is largely a personal one. It could just as easily be about some no-name band from the Sheffield scene around the time The Arctic Monkeys broke big.
"Perhaps people should revaluate the music made in Liverpool at this time, but it's not my place to do it. It was largely a 'could've been-should've been' scene. It reminds me of the bit in Fairytale of New York where Shane MacGowan sings "I could've been someone," and Kirsty McColl replies, "Well so could anyone."
"I am still convinced that one day I'll make things up instead of going to work. If anybody would like to make this a reality for me, I'd be grateful. I will write pretty much anything. If you don't believe me, go on Soundcloud and listen to my two rejected radio jingles. One is for a local cab company, the other for Fruitella. Fruitella sent me a kind rejection letter and a box of sweets. The cab company are yet to reply."
For more information go to: http://www.coneysloft.com/
Comments
comments