Getintothis' Zach Jones discovers an O2 Academy with an appetite for ear-splitting metal and finds hardcore rockers Cancer Bats back on form.
Cancer Bats relationship with Liverpool runs deeper than a first glance. The Toronto four-piece may be from the other side of the Atlantic but in 2009, on their first headline tour of the UK, it was Merseyside thrash legends SSS that took the main support slot.  Followed by shows at the O2 in 2012 with Scouts and a basement showdown in 2014 as Bat Sabbath, the infamous punk rock tribute to Ozzy & co, in The Shipping Forecast, i.It's fair to say the Bats have put in their time to earn the affections of the city. But before we get to them, there are three equally heavy, equally gnarled, equally whiplash prone support acts to get through. I say get through, because as great as these three bands are (and they really are). Most of the fans here are waiting to see Cancer Bats.
It's a sentiment echoed in the reaction to Phoenix, Arizona thrash metallers Incite. As they tear through a set of technically proficient metal, they are clearly by far the most straight up heavy band on the bill tonight. Despite a buzz around their upcoming tour supporting Soulfly, the crowd hardly get involved. It's just past 7:30 and the four rows of kids up front offer little more than a head nod, despite the band's ferocious performance. Their bass-heavy breakdowns offer plenty to get into and the sheer weight of the band can't be ignored. The curse of being the opening band strikes again.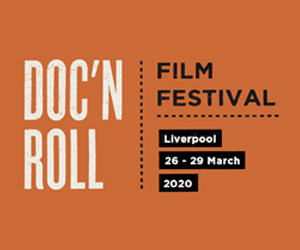 Next up is the only homegrown UK band on the bill, Palm Reader. It's unknown why they aren't bigger than they are. With years under their belt and the tour experience to match, it's disappointing not to see them headlining tours of this size. Hopefully, the future holds more for the youngsters as their melodic, sometimes even straight up melodramatic, metallic hardcore is a solid go to for any UK hardcore fan. Tonight they maybe fall slightly flat, with the O2's barrier stopping any real crowd interaction despite their best efforts and the band put in a committed performance and play until they're seemingly one scream away from heat exhaustion.
Lord Dying fair better. The Portland four-piece have plenty of doomy riffs to get into if you're a fan of Sleep, EyehateGod or even Merseyside mob Conan. They stomp through a crushingly heavy set with few in the venue left to question their prowess. It appears their time on the road has paid off, they play as a tight unit with nothing to fault. While they lack the spontaneity and raw energy that comes from the punk elements in the previous acts, Lord Dying make up for it in volume, especially low end. As they leave the first four rows dazed and confused, it doesn't take long for tonight's headliners to make an appearance.
It's safe to say Cancer Bats are now veterans of the hardcore touring circuit. As tonight's opener, new single True Zero, rings through the academy, metal horns are thrown in the air, and the crowd swells in size. The band arguably found their feet in the UK with 2008's Hail Destroyer, an album which propelled them from a Canadian band, into a worldwide phenomenon. Since then, reviews have been mixed. Where singles like tonight's second song Bricks and Mortar and the fan favorite cover of Beastie Boys Sabotage have gone down a storm, the albums themselves have never quite reached the level of success Hail Destroyer did. Until now.
True Zero, Satellites and Arsenic in the year of the Snake all sound monstrous tonight. Cancer Bats are very much a live band, and in life after Hail Destroyer, they have clearly written for that. Where you might struggle to get into the endless wave of crashing cymbals and Liam Cormier's wretched vocals on the bus to visit Grandma, tonight, with another 500 delinquents, the kids well and truly lose their shit.
The academy's 'no crowd surfing' rule is forgotten three songs in, and as mosh pit favorites Sorceress's and Harem of Scorpions are spat forth, no one holds back.
It's a different scene from the near empty academy that greeted Touche Amore, peers of Cancer Bats, less than six months ago, and it's an encouraging one too. Liverpool's hardcore scene definitely exists, all that needs to happen now is for it to be translated to our local bands, and smaller independent venues.
Pictures by Getintothis' Martin Waters.
Comments
comments