Endorsed by none other than Tame Impala's Kevin Parker, hip hop collective Koi Child are drawing all kinds of superlative praise, not least from Getintothis' Janaya Pickett.
Fremantle based alternative hip hop group Koi Child are soon to release their debut album. They began as an impromptu jam session between nu-jazz quartet Kashikoi and hip hop trio Childs Play in early 2014. In attendance was Tame Impala's Kevin Parker who was so enamoured by the collective that he offered to produce their first album.
Their first single, Slow One, premiered by Rolling Stone back in November 2014, is a perfect weave of dulcet drum beats, smooth sax melodies and MC Shannon Patterson's cerebral raps. Shortly after its release, the band signed a deal with Pilerats – an Aussie branch of Warner Bros. In 2015 Koi Child established themselves on the Australian music scene by supporting Tame Impala's national tour, alongside recording their debut LP.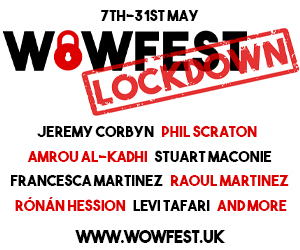 Our review and gallery of when Tame Impala hit up Liverpool's Olympia
Likened to Philadelphia giants The Roots and the 'Native Tongues' collective of the 80s/90s, Koi Child fall into a jazz influenced, 'socially conscious' genre of hip hop.
Their second single Black Panda and accompanying video showcase Koi Child in all their riotous glory. The democratic squad mentality is evident throughout, as each section is given time to shine in this richly produced track. From Patterson's stellar rhymes to neck-breaking beats and psychedelic brass solos, Black Panda is a tour de force of Koi Child's amazing talent. They exude a youthful rebellion that make you want to run away and join the proverbial circus. Yet, there's intelligence to their work that suggests, even if they're having a laugh, they're not playing around.
Their latest singles 1-5-9, as well as their previous tracks, are available on SoundCloud. Koi Child the album is available for pre-order now.
Comments
comments