In celebration of the high queen of the harp Joanna Newsom making her debut appearance in the Philharmonic on Tuesday, Getintothis' Joseph Giess examines what exactly was freak folk?

We would put good money on the notion that Joanna Newsom is the only harpist you could name with a natural flair for epic verse to have appeared in the pop charts. The song mistress has both achieved more success and notoriety than her former Californian freak folk compatriots, but did she ever work under the banner of freak folk? 
What even is freak folk?
Since the dawn of the Holy Modal Rounders and Donovan, psychedelic folk was the appropriate term for the much satirised meditative and transcendental branch of folk music, but suddenly in 2002, when the mysterious, charismatic enigma that is Devendra Banhart compiled the melodious Golden Apples Of The Sun (quaintly entitled from a Yeats poem) a phrase just popped into the air out of the ether – freak folk. Unknowingly he had solidified the alleged core members of his Manson-esque gang that you could so easily picture frolicking in and among the hills of San Francisco's Laurel Canyon.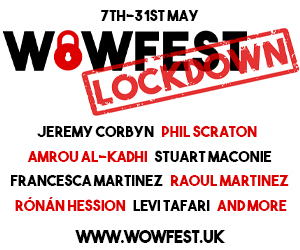 From that point on in the mid-noughties what once was loosely termed "New Weird America" was replaced with the words "freak folk", whispered in hushed tones around the media grapevine like the world's best kept secret, excitingly attaching itself to any new lo-fi romantic and surreal songwriters.
Indeed, this ephemeral sunrise of a scene, had its high water mark of 2004 to 2006: Banhart released the quintessential recordings Rejoicing in The Hands and Cripple Crow; White Magic released Through the Sun Door and Dat Rosa Mel Apibus; Six Organs of Admittance presented School Of The Flower; and Newsom gifted us her debut and Ys. Even Animal Collective's Sung Tongs and Grizzly Bear's Yellow House coincidentally stripped themselves bare and fell victim to comparisons to the genre.
Although it's a moot point whether the poignant caterwauling on Newsom's debut Milk Eyed Mender is associated with this ambiguous genre, it's clear to see that Newsom's sophomore pastoral effort, Ys, progressed into a different class. Having previously trodden the fine line between classical and pop composition, on Ys she steps into the abyss, far away from any recognised pop sensibility, with each track exceeding the eight minute mark and the syntax becoming comparable to something akin to The Pilgrim's Progress and Beowulf with coded, ornate lyrics.
Back in the media sphere, the critics were becoming increasingly feverish, drooling as if they had found a new caricature, which was the gift that kept on giving. Everyone attached to the Golden Apples of the Sun compilation, alongside many others within the eccentric West Coast crowd, were quickly becoming lumbered with the dismissive and somewhat patronising term. Josephine Foster wholly rebuked the association while its leading light Joanna Newsom claimed the term "synthetic" and most other members of the broad church were oblivious to what it actually alluded to.
A deluge of humble, folksy, placid tunes became endorsed by the advertising world. Whatever freak folk was, it was everywhere. But as quickly as the pied piper created his cult, Banhart cut off his hair and became a poster boy for Fat Face. It seemed, from the media's perspective, that without the darling high priest the followers would disband and, as if it was synchronised, the witch-child of Milk Eyed Mender made a sprawling album that sounded like Kate Bush playing Roy Harper's Stormcock and broke free of the shackles of freak folk.
Out of the nasty dream Have One On Me appeared, the magnum opus of Joanna Newsom's career thus far yet still armed with the trademark lyrical touches that recall the Voynich manuscript. Performing her clever fables with a finely tuned artisanal touch and an altered vocal delivery due to a vocal nodules complication, across three discs of songs of self-sacrifice she created a record of decorative warmth. It all pointed to a new era of Joanna Newsom.
Moving on to the present day, Divers flew up the pop charts in October and received universal acclaim as a mature and well calculated effort. The lexical thickets had been pruned and the tunes were presented as concise and succinct; a great record proving the term freak folk to be a dirty word.
Obviously, the association to folk is irrefutable. The ancestry of Newsom's music can be traced through certain corridors of music, with even the new album containing a loose cover of Same Old Man which, although a traditional Scottish ballad, was popularised by Karen Dalton, for whom Devendra Banhart wrote the sleeve notes on the reissue of In My Own Time. All the links are interwoven between the family.
Although genre clarification on the most part, does no real harm, a cathartic vice for obsessives, its associations can sully reputations and create certain misgivings; when the differences between acid folk, psych folk, New Weird America and freak folk are nuanced to such a fine degree that deciphering it is like defusing a bomb on a speeding bus, it's really not worth thinking about.
As soon as freak folk appeared, its charlatans peppered the etymology with obfuscation and proclaimed an illustrious string of forefathers, that stretched from Comus, Tim Buckley, Mark Fry to The Sun Also Rises. The borders between acid folk, psychedelic folk, free folk and most experimental acoustic music seemed to utterly collapse; which is why it becomes such a chore in examining it as a sub-genre.
So then, the question is basically was freak folk even a movement or was it just a dream Devendra Banhart had after drinking too many organic beers? Even if a handful of albums can be lumped together under the freak folk umbrella it becomes as tenuous a link as an illuminati theory.
Joanna Newsom explained her relationship to the genre, "There is as much of a connection between my music and the people I'm being grouped with as there is between it and music that's been made for the last 30 years."
Whatever freak folk was, it seems to have died a death and all freak folkers must be hiding in a tree; but Joanna Newsom has risen out of its ashes and she's playing a must-see gig at Liverpool's Philharmonic Hall tomorrow evening on Tuesday March 1.
Comments
comments