Getintothis predicts the future is bright, judging by a recent lo-fi-psych-punk triple-header at Studio 2 Parr Street, but one act was found wanting, David Hall reports.
Don't know if you've heard, but lo-fi is the new punk. DIY tees and power chords are out, wonky rhythms and cheap effects pedals are way in. With this in mind, Studio 2 welcomed an international mix of punk recently, in Eindhoven's Mozes and the Firstborn, Manchester 'snotpop' outfit FLESH and together PANGEA, hailing from California.
Any sunshine vibes were lacking however as cutely-named Atlantic stormfront Imogen began her stride over Merseyside on Sunday night, and the evening's conclusion found at least one band with a stormy mood to match; more on that presently.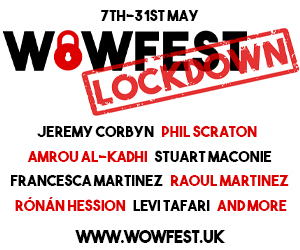 First on however were local lads Monrow. The college-aged quartet sported a strong rhythm section and sounded tightly-knit and well-rehearsed throughout their short set. With an EP out soon to support a growing list of city centre gigs, all that remains is for this local band to begin honing a sound more distinctively their own. Opening with a cover of I Bet You Look Good On the Dancefloor signposted what was to come, heavily Arctic Monkeys-influenced northern narratives backed with choppy, clean-then-overdriven guitars. Their original material showed promise however, and with time will certainly become less and less derivative.
Next up were Mozes and the Firstborn from the Netherlands, playing their enjoyable take on basic, blocky-sounding garage punk. This was music as a Lego set, as if band and audience were simultaneously discovering and messing around with song structures and formations for the first time, experimenting as they went along. Mozes' perfunctory chords assembled over gleeful, untutored drumming, capped off with frontman Melle Dielesen's thousand-yard, Bill Hicks-like stare was great fun. Shoutalong tracks like I Got Skills and Nowhere Bound, off their newly-released Power Ranger EP, all sounded wonderfully shambolic.
Things took a heavier, more psychedelic turn when the hotly-tipped FLESH took to the stage preceding the headliners. The Manchester four-piece's riffs possess an atonal, nu-metal-informed vibe imbuing a Korn-like eeriness and boast a churning low end offset against frequently anthemic leanings. The drumming meanwhile recalls Stone Roses' bagginess equally as it deploys swaggering, Deftones-esque fills and propulsive rhythms. As a band, they'll play better gigs, but they're definitely going places; not every track is a hit quite yet, not every lead line as clinical and discordant as the last, not every bass drop hitting its mark. But FLESH are definitely heading in the right direction.
Grab your pound of FLESH in Getintothis' Introducing article
together PANGEA meanwhile had a bee in their bonnet, playing to a crowd of perhaps thirty, and clearly displeased at what they perceived to be a lack of audience commitment. "Thanks for the polite applause" frontman William Keegan scoffed after one song in a rare interaction with the audience, before launching back into a wall of noise. Whereas on record their music displays much greater lo-fi influence, live together PANGEA attempted a pummelling approach, with all instruments mixed so abrasively that any chance at subtlety or dynamism was lost. There was no air to any of the arrangements, no loud or quiet, just militant loudness and what seemed an almost uniform tempo as the band kept their heads down and made a break for the foot of their setlist.
On a Sunday night, with the band's set commencing way after 10 o'clock, when everyone has work, college or university to get up for in the morning, it was difficult to share together PANGEA's pessimism. Bands may travel a long way, but their fans show equal commitment, and Keegan's passive aggression was unwarranted. The relatively lively audience had spent their hard-earned money to support the band, a small moshpit even breaking out, mainly populated though it was by members of Mozes and the Firstborn and FLESH.
together PANGEA are better than this, both musically and in terms of conduct. Check out the psychedelic, Guided By Voices-esque Offer or Blue Mirror, which displays both chops and restraint absent from their live show. Lo-fi may be the new punk, but together PANGEA tried for all-out punk and failed.
All pictures by Getintothis' Tom Adam
Comments
comments