Buyers Club drops the first of its Influences nights with techno legend DJ Bone, Getintothis' Ste Knight hopes there's more to come from this intimate night.
When you get to a certain age, you begin to realise that doing a double header post-30 is no easy task. However, with a techno legend such as DJ Bone in town, there really was no choice – we had to get our bodies, bruised and battered from last night's escapades at Mixmag, up and at 'em.
Buyers Club is a great venue for a techno night. It is quite intimate so it is possible to get up-close and personal with whoever might be playing at the time.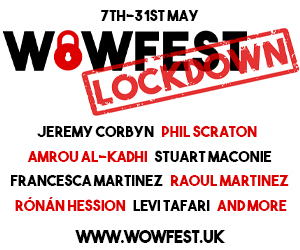 Sam Tawil got proceedings off to a start, playing out a mix of techno and house to warm the crowd up nicely. By christ did we need a little nudge in the right direction, and Sam provided this perfectly. As soon as Tawil's set shifted into gear, so did we, and it was time to get down and dirty and enjoy our Saturday night.
It's almost impossible NOT to get all misty-eyed when Mark Forshaw hits the wheels, thinking back to the days when you were cutting your teeth on the techno scene, going to T-Funkshun and Voodoo, where Mark was a regular behind the decks. As with his set at the last ever Upitup, Mark was dropping no-holds-barred, acid-tinged, techno all over your ears – things really started taking off now, and it was a perfect way to segue us into Bone's set.
Bone's set encapsulated his punky, independent ethos perfectly. Playing out a shit-ton of top quality underground techno, Bone demonstrated to us all exactly why you don't need to be listing to DJ Boring's latest tech-house efforts at number 82 in the Beatport chart. Seek and ye shall find as Jesus said. So if you know where to look for some boss quality techno, you'll get it.
DJ Bone delivered his set with real honesty. He's a proper DJ's DJ – none of this showboating shite that you get with a lot of new DJs – with Bone it is all about the music in its purest form. It is safe to say that this kind of attitude brings a room together as one – just how clubbing is meant to be. Spanning the whole gamut of Detroit's underground techno scene, Bone's set was nothing short of spectacular.
So, it is with baited breath that we all look forward to the next BCI night – whoever they choose to bring over our way next, let us hope it is as delightful as DJ Bone was.
Photos by Getintothis' Jamie Evans
Comments
comments