Getintothis' Joe Ray Woodhouse sinks his teeth into the debut offering from Swearwolves and reports back unscathed in body but not in necessarily in mind.
The Swearwolves wanna be your God and if their début track is anything to go by maybe they will be as Oli Cummins, Patrick Cummins, Jack Narey, and Francis Day are setting out to make music which has a bit of bite to it.
The band are fresh on the scene, the group transforming from regular Joe's to rock and roll players with an assortment of gigs, including at The Cellar, and a début single 'I Wanna Be Your God' dropping in the space of a month. But while new can often feel a little rough and not so ready, the debut single doesn't give that impression at all with a hard hitting desert rock vibe about it. Think Like Clockwork by Queens of The Stone Age with a drop of Violator era Depeche Mode on the vocal front thrown in for good measure.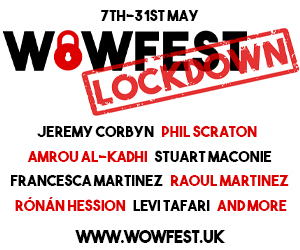 It's heavy, it's hot, and not something you'd typically associate with Liverpool. Outside influences are prevalent, but they make it their own and bring the desert sessions Josh Homme loves so much to a typically cold and grey North England city.
Take a listen to the track 'I Wanna Be Your God' yourself and quickly transform into a fan without the aid of a full moon.
Comments
comments