Following their string of European dates with Scottish indie rockers The View, Getintothis' Nathaniel Cummings caught up with Merseyside's newest prospects The Stamp.
As Sound City announcements captivate the excitement of music fans across the city, a little-known band of scousers are out plying their trade across Europe, strumming righteously, supporting The View. The Stamp are fronted 19-year-old Connah Abraham, with whom we caught up with this week.
Calling from Lund, the young frontman forewarned of his lack of interview experience – the fact that this was his first speaks for how fast they're progressing. "So how does this work?" he asked, and after a friendly catch-up we began talking music.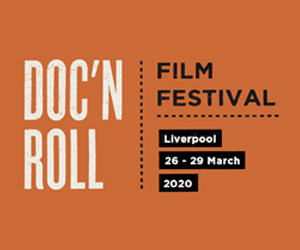 Last time we saw the band was at The Zanzibar in December, and everyone we spoke that night was struck by the chords of the youthful songwriter and his band. Their music is drowned in the influence of the Mersey undoubtedly, and Steven Morrison of The View was impressed so much that he personally invited The Stamp to join his band on tour.
When asked if the lads were overwhelmed by the drastic change from coyly approaching their first few Liverpool gigs to touring with a band with an established fan base across Europe, Connah was quick to allay our concerns. "We're all fuckin' lovin' it", he said, as the attitude so present in their music began to seep into our conversation.
Read our review of The Stamp's previous show at the Magnet
Having played Stockholm the night before, the lads were preparing for sound-check before a show in Lund, Sweden and couldn't believe the crowds to who they were now performing. "You have to earn your applause here. In Amsterdam the crowd were just buzzin', but since, y'know they begin standing still and you can feel 'em waiting to be impressed […] it's made us up our game for sure and we'll be a different band once we're back" he assertively promised. "People are gonna know what we're about they won't be able to deny us," – his confidence filling our exchange.
We recently saw a comment from Blossoms when they first set out on the road, about how Catfish & The Bottlemen (veterans of low-budget touring) had taught them how to make the most of the utensils available in the Premier Inn to make a good supper. But when I asked if The Stamp if they'd suffered similar culinary hardships Connah answered, "No way man! We've been treated like Kings; we arrive at the gigs and there's sarnies and cans n' all sorts'"– you can tell music's their main concern.
Less a nude search by border control when leaving Norway – unfortunately we can't print the exact phrasing Connah used to describe the exposure – things have been running smoothly, and when asked what experience had resonated most with the lads thus far, he said, "Lad, it's not even the gigs y'know… Afterwards we're just on the bus (they share) with The View and we're on the bevvies singin' Beatles tunes all night lad… Singin' Beatles tunes with The View!" The genuine excitement in the tone of his tale was inspiring.
The Stamp have only just conformed to the modern necessity of promoting their music via social media and they're already reaping the benefits; 500 Soundcloud plays of their demo Cornerstone in the first 48 hours and more followers by the day boasts a promising future for the lads online, but once again Connah was more concerned with their music. "I hate the way it's all online nowadays, it's a pain. We're a word-of-mouth kinda band. Hear the hype then come the gig and see us, easy." Though he did accept its important role in the promotion and exposure of contemporary bands.
Riding a ferocious wave of hype and promise, The Stamp seem bound to be one of Liverpool's next best exports, and with planning for more Merseyside shows upon their return from their European excursions, be sure to catch them while you can.
Things are moving so fast for the band that it's unpredictable where they'll end up next – and packing for the current tour was a preparation made in whirlwind fashion. When we asked how they made their preparations in such a short time, Connah signed off, "Easy, I literally took the call to confirm, grabbed me passport and made sure I had 30 pairs of socks." Don't miss them before they pass you by. Get on The Stamp.
Comments
comments