With the LIMF Academy "most ready" artist going from strength to strength, Getintothis' Shaun Ponsonby checks out his latest, 1Xtra-approved new single.
Michael Seary was in the most round of LIMF Academy "most ready" artists, along with Amique and Jalen N'Gonda, but has a very different feel to his contemporaries. He is a J. Dilla-esque DJ, producer and songwriter, and widely tipped for great things.
Seary has spent the last few years creating drum 'n' bass beats, but since getting the LIMF Academy "most ready" gig, he has taken on a more serious approach.
We're full of great new music! Check out more from our Introducing section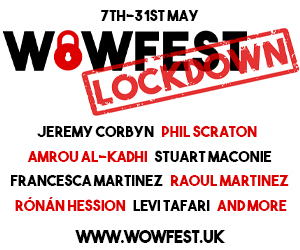 His latest single You Are Mine featuring up and coming vocalist Spokazi has already been named Track of the Week on BBC 1Xtra, and is a glorious amalgamation of the drum 'n' bass beats he was making for so long, but with a beautiful song of soulful electronica over the top.
More than anything, the song shows how Seary has developed as a writer. He has matured rapidly in a very short space of time, and we can only guess at where he will go next.
Comments
comments