Ling has been enjoying success recently following the release of his Attachment EP, Getintothis' Ste Knight takes a look at the young Liverpool producer.
We first caught onto Ling's output back in 2013, when the young Jake King broke away from his former bandmates in Ninetails and began forging his own path under his solo moniker. Since then, Ling has been bubbling away, garnering a name for himself on the local grime and bass scene.
Recently, we saw Ling releasing his first solo EP, on leftfield dance imprint, Pan. The label isn't one for shying away from the more experimental side of dance music and Attachment is no exception. The four tracks from the EP offer visions of a dystopian future – skittering samples build a rich, textured landscape which is almost synesthetic in nature. Aldous Huxley would fucking love it.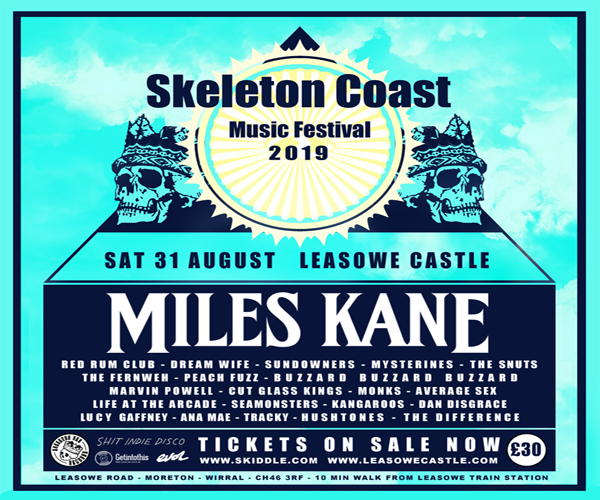 If comparisons must be drawn, then the material shares similarities to which the likes of Blackpool's VHS Head, and even Windowlicker and Bucephalus Bouncing Ball-era Aphex Twin, are no stranger. There's elements of sino-grime producer Fatima Al Qadiri in there too – both producers share the same post-apocalyptic stance.
The tracks are jarring, abrasive and downright hypnotic, the radio-chatter vocal snippets working perfectly with sonic spikes of static towering and tumbling around your ears like someone just hacked the matrix and fired it in its entirety through a spectrogram.
Ling's latest material shows a maturity beyond his years, in terms of music production and craftsmanship. His tracks layer complex textures and timbres together perfectly, taking the listener on an adventure down the Blade Runner's dial-up connection, scraping up the data-bytes which have fallen wayward and building them into something totally new.
Additionally, Ling is an accomplished DJ as well as a producer. His sets are often sparse, minimal and sit comfortably in the bass-orientated side of electronic music, drawing on grime and dubstep heavily. His recent appearance at Grime of the Earth II saw him provide the ideal backdrop to the rapid bars of the MCs, with glass shatters and sine stabs whirring around throbbing basslines and thunderous kicks.
The future is bright for young Ling, despite the messages running throughout in his music, and we look forward to hearing more from the promising young producer. In the meantime, someone pass us the soma.
Comments
comments