As the former Oasis man descended on a raucous Echo Arena, Getintothis' Adam Lowerson enjoyed a set from Noel Gallagher embracing his past to great effect.
Noel Gallagher is at a bit of a crossroads in his career. He's released two solid solo albums and still sells out arenas year upon year, but it's been a long enough time since the split of his former band Oasis that their fans are ready to live their 90s youth again. Some artists would ignore the demand, striving to prove themselves as an artist in their own right and move away from what brought them their fame, while some are more like, fuck it, let's give them what they want and play the hits. Noel Gallagher, now nearly 50, seems very much to be in the latter camp. And his shows are all the better for it. His material with the High Flying Birds is good, but the fans want Oasis, and he is giving it to them in a big way.
Kicking off with Everybody's On The Run, a tune which goes down incredibly well with the pissed up, 'haircut like Yer Da in his youth' crowd, it's a bit of a middle of the road opener. Luckily, next up Oasis cast off Lock All The Doors is a rip roaring belter. You can't help imagining what it'd sound like with Liam Gallagher on vocals, but it's a boss tune nonetheless.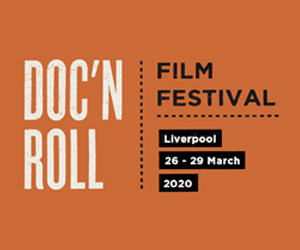 Gallagher's voice sounds in surprisingly good nick, and on huge crowd pleasers in Fade Away and Talk Tonight it soars, sounding as good as it ever did in his prime. It's not just his voice which has echoes of the past, with the two tracks You Know We Can't Go Back and The Mexican, from latest record Chasing Yesterday, both feeling as though they wouldn't have been out of place on an early Oasis album. Both are packed with energy, big, driving guitars and that famous Gallagher swagger.
They're a big contrast to tracks from Gallagher's self titled debut solo record such as The Death of You and Me and If I Had A Gun, which both seem a bit lightweight compared to the Chasing Yesterday songs and Oasis hits. They're certainly an example of Noel at his most Radio 2.
Read our Super Furry Animals Top Ten tunes
These low points are few and far between however, and a whole raft of Oasis tunes really do spoil the Liverpool crowd. Cult gems such as Digsy's Dinner, Listen Up and D'Yer Wanna Be A Spaceman? are welcome surprises, while the anthemic Champagne Supernova, Half The World Away and The Masterplan show just what makes Noel, Oasis and his iconic back catalogue so special. His tunes bring people together and inspire so much emotion in a way that very few other bands have ever managed to do.
The singalong and Oasis love-in continues into the encore with a brilliant and unexpected rendition of Wonderwall, before Don't Look Back In Anger, dedicated tonight to Wayne Rooney's hair, brings the night to massive climatic finish.
Yes, Gallagher and his High Flying Birds have got a fair bit of filler in their set. In fact, the whole of that first album probably falls into this category. But when Gallagher is at his best, he really is one of the greats.
Earlier on, 90s indie fans were given yet another treat as the Super Furry Animals tore through a set of some of their greatest hits. Gruff Rhys and Co were in fine form, with tracks such as Golden Retriever, Do or Die and Juxtaposed With U showing how strong the Welsh fivesome's catalogue of singles is. Ending with the excellent Man Don't Give A Fuck, the Furries gave a teaser of how their headline set at Liverpool Psych Fest could be one of the moments of the summer.
Pictures by Getintothis' John Johnson.
Comments
comments