Following the unexpected death of a true icon, Getintothis' Shaun Ponsonby gathers our contributors together to share their personal reflections on the life and work of Prince.  
It's become a cliche now that 2016 has just been a bitch of a year for anyone who loves and appreciates music and the arts. It isn't only that we are losing people responsible for a couple of good tunes, we're losing people who represent something more. We're losing people who helped shaped who we are before we even knew ourselves. Just three months ago we did a bumper celebration of David Bowie's life and work following his passing, and now we are faced with having to do it again for Prince.
Prince was unlike anybody else in the history of this pop life. He could do it all; played all 27 instruments on his debut album when he was 19, wrote, produced and performed the entirety of most of his material himself, funk, soul, jazz, rock n roll, hip-hop, folk, R&B, ballet soundtracks, dancer, ageless performer extraordinaire and the sexiest MF you've ever seen. Who else got a worldwide #1 smash after changing his name to an unpronouncable symbol? No-one, that's who. Prince was, and always will be, musical divinity.
When somebody has the ability to represent so many things to so many people, it is only right that we allow people to share these. There's a Prince for everyone, and His Royal Badness remained such an enigma that we were all able to believe that our Prince was the real Prince. We hope you can take something from the memories and recollections that our writers have shared in this piece.
There are many tributes pouring in from all over the world still, from musicians of all kinds. Just this week on Later…With Jools Holland, Gregory Porter led the entire eclectic ensemble of performers on the show in a touching rendition of Purple Rain. No matter who they were, or what kind of music they played – they ensured they were involved. They all know he was the musician's musician.
There are also a number of events planned in Liverpool for over this weekend. Firstly, a tribute night at the Buyers Club on Friday night from 10pm that is totally free (and if you wanna come in costume, it is encouraged!). Then on Saturday night, FACT are holding a screening of Prince's Oscar-winning, breakthrough movie Purple Rain.
It is still a little weird referring to Prince in the past tense, but – as corny as it might sound – he really will live forever in one way or another. So, may you live to see the dawn.
Peace, and be wild.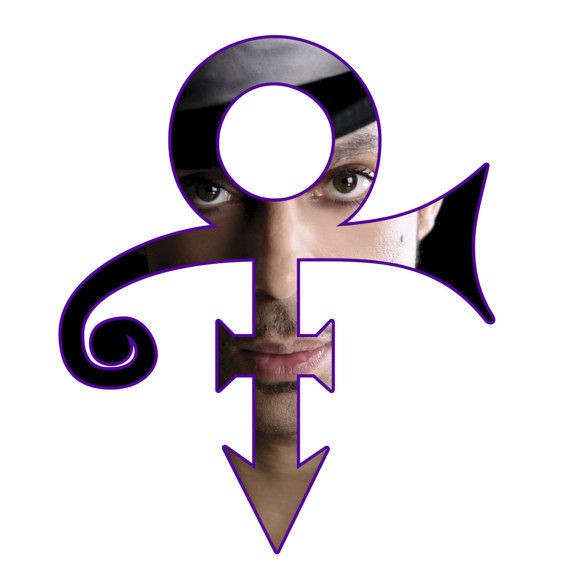 Musicology
A friend of mine, Mickey, runs a venue in Cologne: reasonable size, maybe 500 capacity. I asked him once what was the best gig he ever promoted in his venue and he said without the slightest hesitation "Prince".
The Purple One was booked to play elsewhere in Cologne, a much bigger venue, but Mickey was contacted to see if they could use his venue for the after party. The dates worked – booked. Then a complete rider came through as if this was a full gig, PA requirements, microphones, lights etc. On the night Prince arrived with his entourage and proceeded to play, along with the cream of Afro-American musicians, for a further six hours…
These people lived to play, the party was about the music the music was about the party. Six hours of jaw dropping funk, with Prince playing every instrument on stage at times throughout the night – drums, bass, guitar, keys – not because he could, but because he was the best man for all those jobs. A true star, and not because of circumstance, or privilege, or superficial, ephemeral fashion. Prince had astonishingly highly polished skills as a composer and performer and producer – diligent, tireless work projected him to the levels he achieved.
At least now he can take a rest. Jono Podomore
"Maybe I'm Just Like My Father"
When I was five years old I told my mum that when I grow up I wanted to be Prince and Shabba Ranks' backing dancer. This all stemmed from watching the Purple Rain tape on repeat. I don't know what is worse, a child watching that film, Shabba's dancer or the fact our Jayne encouraged me by saying Prince was my real dad?!
Even though I wanted to believe her, alas my Eurasian colouring denoted my true ethnicity.
After missing him in 2007, I finally managed to take mum to see 'dad' slam it in 2014 before I moved to London. To say he was amazing is an understatement! He danced, sang and outperformed all those youngsters that night and I think every night.
Prince's words have touched and resonated with me growing up; a true lyricist and an inspiration to all. He lives up to the saying – good things come in small packages!
Good night God bless my Prince X Jazzy Jade
"Whenever I Feel Like Not Too Great At All…"
When you're mourning the death of someone you never actually knew, your grief hits you in abstracts. That inexplicable sorrow feels completely out of perspective compared to the very real sorrows of a world currently fraught with suffering, but you can't argue with how you feel. Like many others, I was devastated to hear about Prince's death but couldn't immediately fathom what it was that caused me to shed so many unexpected tears or to feel so genuinely moved when I scrolled through the many pages of sincerely beautiful tributes to him on social media.
The truth, I came to realise, was that his music and his overall attitude struck me at a pivotal time in my youth. A time when I desperately needed to know that it was okay to not feel like I fit into any particular definition of gender or sexuality and that I could live in this world just as myself and survive in it just as well as if I were to succumb to labels and norms.
Prince gave me that acceptance, and although I was able to rage against the world like most teenagers via the stacks of punk and metal albums I'd amassed to feed my teenage angst, it was Prince who made me want to dance and who made me feel confident, beautiful and fierce in the face of fear. Prince gave me, and all the rest of the weirdos of the world, a space with which to own their weirdness and celebrate it.
He provided a cornucopia of inspiration for ways to rebel against a restrictive society which went way beyond the snarls and nihilism of my punk heroes. Prince's rebellion was sexual, racial, musical and visual, he refused to be complicit with conformity and he couldn't care what anyone thought of him. He lived his truth in a way which was empowering for his fans to witness, providing visibility to groups of people that society had time and again decided it would rather not look at.
Though I'd lost touch with his music over recent years, as people are wanton to do when they take such things for granted, I've been repeatedly surprised by unexpected songs from his back catalogue which I didn't even know he'd written or created. The first time I heard the b-side track She's Always In My Hair, it felt like someone had punched me in the gut (but in a really good way, of course), and stood there frozen in my kitchen, completely hypnotised and completely in awe, knowing full well that there was only one artist who could have made a song like that.
And in this way he'll always exist and I've no doubt that his work, which is far bigger than I've ever been able to keep up with, will continue to surprise me in ways that I still can't even fathom. Amy Roberts
Christopher Tracy's Parade
His name was Prince and he was funky, but for me my greatest memory does not involve getting down to His Royal Badness, but almost the opposite. It was 1986 and there was a party. The night was hot, the house was crowded and the sun rose before we slept. We awoke to a post party holocaust with hangovers from Hell. A phone call was made and a guardian angel came round to help clear the mess.
At around 11.00 that Sunday Morning the carnage was over and three bedraggled teenagers lay on the floor, windows open, sun shining through and a calm fell over the room. We survived one of the greatest house parties ever. I walked over to the stack of albums the only remnant that still needed sorting and put Parade on the turntable.
Christopher Tracy's Parade broke the silence with its carnivalesque anarchy but before long, as with every Prince album, he gets into his groove and we're away. Lying on the floor and letting I Wonder U and Under the Cherry Moon wash over us, more anarchy in Life Can Be So Nice and then Venus De Milo becomes the perfect Sunday morning medicine.
It pains me to turn the record over but the reward comes in that sublime triptych of Do U Lie?, Kiss and Anotherloverholenyohead that will remain my favourite example of album sequencing forever. Sometimes it Snows in April then shows its true colours.  Exhausted, emotional and grateful we lie there and drink it in. The most impossibly beautiful lament that has now become almost an epitaph to the artist himself, but on that morning, it just felt right. We rose from the floor, turned the stereo off and said goodbye. I went to bed and slept a deep sleep. Breakfast could wait.
Of all my teenage years (and adult life) I can't recall enjoying an album as much as I enjoyed Parade that Sunday Morning and Prince has since been intrinsically linked with hazy summer Sundays. He was an integral part of my adolescence and has remained an essential character in my record collection, never ignored and always loved.
"All good things that say, never last, and love, it isn't love until it's past…" Del Pike
"Am I Black or White? Am I Straight or Gay?"
Out: Did you first think Prince was gay?
Lisa: He was little and kinda prissy and everything. But he's so not gay.
Wendy: He's a girl, for sure, but he's not gay. He looked at me like a gay woman would look at another woman.
Lisa: Totally. He's like a fancy lesbian.
Wendy: …we looked at each other for the first time and I thought, "Oh, I could so fall in love with that girl easy" … He's Casanova. He's Valentino.
– Wendy Melvoin & Lisa Coleman of The Revolution, Out Magazine, 1996
As a chubby Black boy growing up in the shadow of Manhattan with a big brother who tortured me mercilessly, Prince, Michael Jackson, Bootsy Collins and Madonna were everything.
We lived in an apartment building full of danger – namely, bigger boys of my brother's age who lived to torment me – and in the summer, rather than subject myself to the indignity of having yet another bike or skateboard stolen, I'd sit in the living room for hours listening to music. Our record player was one of those old 70s units, forged in the days when a stereo was meant to be a piece of statement furniture (an aesthetic still close to my heart), and in the bottom left of the cabinet housing was where my brother kept his stash. And that's where he was. Not the one with the squiggly numbers and all that fussy yellow and purple. Not the one that reminded me of Sgt Pepper. No… the one with the white background and the impossibly expressive quiet on the face of a cartoon fawn.  This was Parade. Still one of my favourite Prince albums, if not my number 1. Sometimes I would just stare at the cover in silence.
It was 1986 and I had just started the first grade. Fortunately – and partly through my mother's obsession with art films and my father's stash of porno mags – I'd already unpacked the paper mache box of my sexuality the year before in kindergarten (where all boys, no matter what they tell you, figure through trial and error what disciplines they're most suited to), and I was about to fall in love. That was the year I met Carlos.
Now, Carlos would end up a DJ in Brooklyn with a Purple Heart on his lapel and a conviction for smuggling a shiv into Rikers under his belt, but 30 or so years ago he was a wiry, spry, mischievous Puerto Rican kid who didn't seem to care about football as much as he cared about me. He didn't think I was weird or quiet. He didn't tease me for keeping my head in Judy Blume at recess. He liked me. He told me so. He also liked Prince. I was sold.
Now, I don't think anyone was ever fooled into thinking that Prince was a secular artist, especially if you were associated with songs of praise in the Black church — an environment that, despite my atheist father's best efforts, became familiar to me through a cultural osmosis typical in densely populated Black cities. Lust is everywhere in his music, but so is good ol' Jesus.
As a boy I was obsessed with sex, panicked by Nostradamus, worried that my father's ridicule of salvation and damnation wouldn't help me, and in Prince's music, in his spectacle, I found myself excited and steadied and fed in equal measure. The way Prince told it, life was a miracle, and cumming was your love letter to God.
He was a witch to me- all veils, all sinew, all fantastical faggitude packed in petite Black and sealed with the Lord's kiss. Prince was that brother leading the choir, rocking them robes like a baaaaaaad bitch, and ready to seduce you. Full of praise, but none of the sterile Catholic shit you'd find in the suburbs that Carlos and I were routinely chased out of. The man had religion to be sure, but it was something meatier. He spoke as much about the man in the sky who I never quite warmed to as he did to the flesh that I was beginning  to unravel and the love in me, big as the sun, that had begun whispering to me the secret mathematics of its gravity. His later life in The Truth and associated politics notwithstanding, Prince was the key to me understanding and loving queerness, my queerness.  To me he was the theorem that proved my body and my modes were valid things, and that love and sex were divine.
He unlocked the door to masculinity for me, theretofore stuck and unyielding. He gently took my hand and led me down a paisley path from the tedious Reagan-era monolith of urban Blackness to a plethora of colours and textures. A renaissance of being. A freedom to be dynamic, fierce, weird, glam, all without apology.
The importance of Prince to me, as a child, as an adolescent, as a queer Black man (and latterly a "creative", which is a bilious but convenient shorthand for all the crap I do) was and is immeasurable.  His music scored my becoming and continues, to this day, to comfort, surprise, and amuse me.  Prince gave me the freedom to breathe. Khalil West
If I Was Your Girlfriend
I heard of Prince's death while listening to a BBC Radio 4 programme A Mixtape for Gus, which documents composer Emily Levy as she sorts through her brother's mixtapes, five years after his passing (just your usual Thursday evening light entertainment). The documentary is essentially about how music speaks to our memories and manipulates our emotions. Hearing the news about Prince in the middle of contemplating these subjects was initially quite bewildering.
I don't think it matters that I didn't know him personally, the grief is equally about the memories that his songs have enriched. Music is a language that speaks to the soul, unless you don't have one and then you probably don't listen to music, so it doesn't matter.
As far back as I can remember Prince was there screeching, spinning, wailing and grinding. As a small child I just saw it as standard Prince, getting down, singing funky rude songs. It wasn't until I grew up that I truly appreciated the message, from a woman's point of view. To me Prince was always pro women. Yes, his songs were largely about sex with women, but in them were expressed some very bold feminist statements. Not only did he sing about them, he surrounded himself with female artists throughout his career, not as a gimmick and not props, but as equals with agency.
Women and sex were central to Prince's art. Some say he was in touch with his feminine side, but I find that phrase limiting as it suggests that in being in touch with his feminine side his masculinity is diminished. I'd like to suggest that his comfort and confidence in his masculinity allowed him to properly appreciate femininity. Prince was not afraid to admit that as well as moving his loins, the women he sang about swayed and challenged his emotions. Often the female in the songs is the dominant force, the protagonist, in a culture heavily saturated by the opposite.
Take If I Was Your Girlfriend, from his 1987 opus Sign "O" The Times. In this song Prince adopts a persona, Camille, to explore female platonic friendships. What he desires is not just to knock boots, but a level of intimacy that he believes can only be reached with a female friend. He begs to take part in the rituals of friendship: getting dressed to go out, sharing secrets, crying and laughing. In his willingness to be vulnerable he showed tremendous strength and defiance against the stereotypical macho man.
The public outpouring of grief since Thursday certifies Prince's popularity and influence on our culture. The amazing thing about such icons is that they transcend time and stereotypes and in doing so are accessible to all walks of life. It's devastating to think that we will no longer have Prince's world view in our lives, but every cloud does have a silver lining. The passing of such an artist opens up their work to new generations as well as retrospective critical analysis. What better antidote could there be to right wing extremism than Prince's music? At a time when we're experiencing a fourth wave of feminism, increasing campaigns for gay rights and against racial discrimination, Prince can be examined as an example of love, liberalism and equality that was way ahead of his time. Janaya Pickett
Partyman
Some years ago, in 1987, in a tower block in that London. I convinced Brian Williams that he should take LSD with me. It was the first time he had taken it for many years. This was ostensibly so we could stay up all night and play the released that day – and still shrink-wrapped – Sign "O" The Times.
Sometime during the hectic proceedings, we were visited by a spirit known only as the HEAVY-DUTY PARTY DOCTOR. The spirit was there to guide us through our trip and advise us as to which directions we should take. Bliss, man.
Being that sort of wonderful, all consuming spirit the doctor was, he brought his own tune, which was a 7″ single of Raspberry Beret by Prince and the Revolution. The doc insisted we play it over and over, it illuminated our concrete box, allowed us to see beyond the horizon of the snake train and the west end bright lights. It gave us an enormous glow of togetherness, playing this tune over and over. And over and over again.
As the sun came up over the capital and the extreme end of the acid had subsided a little, we broke the seal on Sign "O" The Times and played all four sides in order. It was one of the high points of my twenties, it blew my fucking mind. A magical moment brought to us by the power of music and universal love. Far out, baby.
So long to the mighty atom, the mini-Minnesota marvel. The contribution was enormous, and I'll never forget the feeling. Bernie Connor
"When I think of music, I think of Prince". Getintothis' editor Peter Guy's immediate reaction to Prince's passing. 
The Gold Standard
In less than 12 months, I'll be 30 years old.
In those 30 years, I suppose I've done alright. Like a lot of people, I didn't burn anything down (fully) and I've met people I love, made friends closer than family. You experience a lot of highs and a lot of lows. There have been no grandiose disasters, and no huge all out moments of bliss. About average for anybody. Artistically, I've drawn a few pictures and played a few shows and people have been nice about it all. It's been OK. What any 29 year old could hope for, really.
It's a nice hobby. You get the bus, you top up the electricity meter, you hope you have the energy to stay awake until your regular bedtime so tomorrow isn't agony.
By the age of 30 Prince had written, recorded and near single handed performed his debut album, it's self titled follow up, Dirty Mind, Controversy, 1999, Purple Rain, Around The World In A Day, Parade and Sign "O" The Times. He'd recorded three albums as The Time, one as Vanity 6, one as Apollonia 6, one as The Family.
He'd played in the jazz supergroup Madhouse. Written and performed on songs for Stevie Nicks, Sheila E, Mazarati, Sheena Easton, Madonna and The Bangles. He'd already filled a vault with unreleased recordings that fans still feverishly rumour and gossip about to this day. Starred in three films, one which won an Oscar, and released a critically acclaimed concert film. Who the hell knows how many shows he'd played across the world?
That a person could achieve this much in such a short amount of time a career and legacy that would cement him as a genius with art to his name that could go toe to toe with any of his peers, contemporaries or his inspirations by the time most of us are thinking about whether we're too old for jeans and need to stock up on cords or chinos, is unfathomable.
Prince was not of Earth. He was an original, and his music means everything to me.
Even Batdance. Golden Tony
"That Skinny Motherfucker With the High Voice?"
It's too soon and too raw. Too hard. A life gone much too early.
At this early stage, it's difficult to get it all into some sort of perspective. Is that ever possible? Should we be even trying to get it all into perspective, to be objective, to try to remain detached and sum up what Prince means. Or meant?
Meant. Past tense. Bollocks. I can't believe he's gone.
I'm not going to even try to be in any way, shape or form, objective. Sometimes it's impossible and just plain wrong. Maybe I never will be able to; but that doesn't matter. Sometimes you shouldn't be objective. Sometimes it's all too personal and maybe it's right that it stays that way.
There's a lot about Prince I could write about. Not about Prince in any sort of hagiographic sense or in even in any way to try to convince anyone of the importance of his work and his music; there'll be plenty of words about that, I'm sure. I'm kind of taking that as a given. Genius is an overused word in music criticism in any event. It's an easy word to bandy about at will.
But if it applies to anyone, then Prince would be up there. For me.
So here I go, Prince-wise, in bite-size, condensed chunks. As I say, not trying to convince at all, but to explain.
I kind of stumbled upon Prince around the time of the 1999 album and kind of never looked back. I was 21, it was 1982 and I was just kind of getting over punk and post-punk. The latter was running into what now can be seen as somewhat of an inevitable cul-de-sac. Even the arch post-punk group, Scritti Politti, could see that it was all a bit of dead end. And if they were bored with it all, then I certainly was.
But where to go next? Had music died? Was that it? Was it all over?
Don't you think that it's the seemingly little things in music that make it special? The little touches, the little sprinkles of magic, those indefinable shiver-down-the-spine moments, those moments that make you catch your breath and think just…"Fuck, yeah!", those moments that bring a lump to your throat and a tear to your eye?
Surely, that's what we're all looking for in music.
And that's what happened with 1999. The handclaps at the end of "Don't bother knockin on my door"; it would have been worth it for that alone, just for that in itself, but there was so much more. The drop-out at the end, the sheer inventiveness of it all, the difference. That was it; the difference. In the space of a six-minute track, my whole perception of music had been swept away. Those grey and miserable and worthy post-punk acts of the early 80's were now redundant, crying and wailing to no-one in particular. Prince, in just one song, had changed it all for me and changed it forever.
From then on in, it was but a few short steps and a few years to all this.
There are so many memories of listening to Prince's music that I'm finding it hard to isolate few; they're all highlights. And they are all personal and I hope they make sense- or at least ring a few bells.
Seeing him live finally on the 1990 Nude tour. He was touring behind Graffiti Bridge, not the best Prince album, it should be said, but still, that's a high benchmark. And live, well that was something else. We looked at each other somewhat incredulously when he came onto stage; this is Prince! Are we really seeing this?! Yes we were and there he was!
Going to watch the Sign "O" the Times concert film at the old Odeon on Lime Street. They showed it on the main screen, in the largest cinema. We sat on the very front row. The cinema was almost empty, but it didn't matter. The screen rose up in front of us like some IMAX thing and we sat open-mouthed and transfixed at his performance of The Cross. It was as close to a religious experience as I think I'll ever have. Maybe that's what Prince intended.
Playing the Around the World in a Day album on the day of its release and listening to nothing else for a week. Nothing else, no radio, no television. Just the album and wondering how it was possible for someone to create something so perfect.
Wandering into a second-hand record shop by Waterloo station, the sort of record shop that had tatty copies of Jethro Tull and Rush albums for a couple of quid. Thumbing in an idle way through a couple of bins which they not very cryptically marked as "Collectable/Rare." Another word for over-priced and badly recorded bootlegs that they were flogging at £20 a pop. In 1987.  And finding to my utter surprise, The Black Album. A week after it was pulled by Prince. Legging it, like a man possessed to the cash point, drawing out my last twenty quid I had to my name and getting back to the shop before anyone got their mitts on it. I still don't know to this day whether it was a bootleg of one of the hundred or so promo copies that ended up in Europe or actually one of those hundred. It didn't matter; for me, it's still one of my favourite Prince records.
Kiss. In the midst of big 1980's productions, Prince brought something out that was so unexpected and stripped-down that even now it defies belief. This was akin to Dylan going electric.
And for all the tales of his prima-donna behaviour, his clear sense of humour. He seemed to have fun. There's a clip of him with Shelia E in a concert that Channel 4 screened live I recall from Dortmund, where he simply cracks up at the sheer ridiculousness of it all. I'm sure he was a lot more down to earth than anyone thought.
Knowing that I've got all this music to listen to, for years and years to come.
So many memories.
But it's still too soon, isn't it? Rick Leach
Let's Go Crazy
I would say the most exited I have ever been in my life was at Hop Farm when we saw Prince headline. I screamed like a girl.  He payed a half hour power disco set of covers at the end all blended together. It was ridiculous, one of the best things I have ever seen! Sam Tawil
Glam Slam
Before I knew who Prince was, the music was already ingrained in my life. I couldn't even guess where I first heard Prince. It just seemed to always be playing near by. The iconic style of the music which required high levels of attitude and strutting meant that Prince's music spoke to my flamboyant nature on a spiritual level.
And then the fashion; ruffles, prints, fur, lace gloves and high heels. He was a marvel to behold, and looked ever the showman in outfits that perfectly accompanied his music, not to mention becoming the envy of every person. The image of Prince became just as recognisable as the sound of his music and together they proved a force to be reckoned with. The glamour always drew me in.
In the past few years I delved deeper into the back catalogue and the world of Prince, wondering what had always provoked my wonder and amazement as a child, but as soon as I did, it came back and I was spinning and strutting round the house as if the slightly poor attempt at dancing matched his stage presence.
The music, the fashion, the lyrics, the persona, the presence, feels somewhat like a gift, a gift for the people who are drawn to the flamboyant or the out of the ordinary. Prince made it okay to want to wear entirely polka dot suits and play a guitar with such passion that it lights a fire inside anyone listening.
I guess throughout this ramble I am trying to get to the fact that Prince changed my outlook on life in a small town and showed the world as the glorious eccentric wonderland of music and fashion and for that I am eternally grateful. Jessica Borden
"C-O-O-L; What's that spell?"
It felt like I'd waited years to see Prince, but truth be told it wasn't that long. I had missed the 21 sold out nights at London's O2 Arena (I was way too young to be able to afford a London trip), but finally – four years later – he made his return to the UK for his first ever (and sadly only) UK festival appearance.
Rumours were always rife that he was going to headline Glastonbury. Literally every year. 2011 looked like it might be the one as he was adding European festival dates left, right and centre. But, alas, he didn't choose Glastonbury, or Hyde Park, or T In The Park, or any of the other major televised festivals. In a very Prince move, he chose Hop Farm in Kent.
Hop Farm appears to be all but defunct (de-funked?) now, and I'm stull astonished that they pulled this one off. Their other acts and headliners had been announced already, there was initially no third day. Then, six weeks before the festival took place it was announced; third day added, Prince to headline. Prince playing Kent? What the actual bloody hell?
I scraped money together left, right and centre. I was willing to sell my intestines if necessary (don't worry, it wasn't necessary). Fucked work off to get the tickets as soon as they went on sale. DONE! DUSTED! I'm going to see Prince!
It ended up being a great weekend all-round. Ended up stopping off at Milton Keynes the night before to see Foo Fighters. Beautiful sunshine beating down, they brought out Alice Cooper, Roger Taylor from Queen and Prince's co-Minneapolis inhabit-er Bob Mould. Sped down to Kent the next day and spent an anxious couple of hours just sort of wandering around.
It didn't hit me until there was an announcement on stage after Tinie Temper failed to get the crowd's attention; "Don't go anywhere, because it's actually happening. Prince will be performing at Hop Farm very shortly!" He's on site! I'm actually in the same place as Prince.
He was due on at 8.15pm. In truth, that's when the video screens started up and they were playing some of Prince's protege and associates' videos; The Time, Martika, The Family, Shelia E etc. Jeez…he's taking his time. At one point backing vocalist Shelby J walked out on stage and threw t-shirts into the crowd. Looking over at the stage, we noticed how far down his mic stand was. It looked tiny. He was well known for his small stature, but even so it was surprising.
Suddenly, there was a sound of a thunderstorm, and in the distance of stage left, I saw him emerge. Casually walking on stage, bravely dressed all in white, but rockin' it. He said a quick hello and started playing something no-one had ever heard. Bummer…is it going to be a night of nothing but jams?
After a while, we realised he was soundchecking. He wasn't happy with the sound he'd heard from the stage and wanted to make sure it was at its best. It took around ten minutes to perfect, never once forgetting there was an audience in front of him – getting us to chant and clap as he went along.
And then came the immortal words; "Dearly beloved, we r gathered here 2day 2 get thru this thing called life…". From that moment on, it was just hit after hit after hit. Let's Go Crazy, Delirious, Little Red Corvette, Nothing Compares 2 U, Take Me With U, Raspberry Beret, Cream…
Morris Day of proteges The Time has kind of become a bit of a cult figure amongst our extended family, and our anthem is Cool. Lo and behold, he unexpectedly started playing it and mashing it up with Michael Jackson's Don't Stop Til You Get Enough. During the encore he was joined by Larry Graham of Sly & The Family Stone (one of the greatest bands of all time), where they played Everyday People and I Want To Take You Higher and it all ended gloriously with Baby I'm a Star.
He was even much chattier than I was expecting. Following Nothing Compares 2 U, he joked about how it was Sinead O' Connor's song to loud boos. "Now, now. Bought me a house with that song!" And before Graham joined him he said; "I can't stand doing interviews, but once in a while a journalist will ask me what kind of music I'm listening to right now. And I say 'The same music I always did – good music.' Just cos it's a party, that don't mean you gotta play the Top 40".
It was exactly what you'd want to see the first time you saw Prince.
I left elated. The guy doing the announcements for the coaches outside the grounds made slightly sarcastic comment apologising for the hold up by stating; "Mr Formally Known As played longer than he should have," before acknowledging "though, to be fair, it was a blinder".
I saw him a few times after, and he played deeper cuts that I probably prefer if I'm being honest. But there will always be something special about that first time. Shaun Ponsonby
Beautiful Strange
The enduring impression Prince made upon me, other than that made by the masses of bangers he left us with, was not the sense of his brilliance. Undeniable though this was, it was the aura of unknown Prince imbued that made him remarkable to me.
He was a true pop star; an untouchable interloper in our reality with little regard for rules or convention. He was made of stone, carved from wax, beamed from another planet. One moment he passed records down as if from the heavens; disembodied, mysterious. Miraculous. Next, he summoned fans to his Paisley Park studio to witness intimate performances, as if gathering apostles. The cult of Prince.
Rumours that hovered all around him throughout his career are mind blowing. That he didn't believe in time, and didn't sleep. That his hips were shot and needed replacing, which he refused due to his faith. That as a Jehovah's Witness, he went door-to-door converting people. The best part is that all of these were so eminently and consistently believable.
He courted the weirdness that surrounded him, commenting vaguely on the conspiracy theories that followed him, which only gave them further mileage. They didn't dog him or drag him down, Prince played the system so well that he created an almost mythical persona for himself.
The shattering of that all-too mortal persona is probably what makes his death so unthinkable, and difficult to come to terms with. In an industry where there is little mystery that remains, he was far from just a diversion, but a true source of theories and guesswork.
The last great enigma in music has gone. David Hall
Funk N Roll
I found myself really getting into Prince relatively late in his career. Having grown up listening to Michael Jackson and Queen, it's surprising that I had managed to miss most of Prince's catalogue in my youth. It was around 2009 when I found myself wanting to listen to more, but I was aware that some of his lesser-known work was a little hard to swallow for the casual listener, and started off buying Ultimate; A greatest hits compilation that instantly hooked me. I remember listening to it and thinking "Oh yeah, I get it now". From then on I was a fan, and slowly but surely I began buying his albums on the high street.
It was in the summer of 2011 when I can say that my life changed. I was lucky enough to get a ticket to see him at a festival in Kent called Hop Farm that he played instead of Glastonbury. Y'know, cos he's Prince. At the time I said it was the best live show I'd ever been to. For the first time in my life I found myself not jumping or bouncing to the music at a gig, but actually dancing.
It wasn't long after that I decided that I was going to dig deep into his back catalogue and find as much Prince music as possible, a task that that was much more difficult than I thought. The sheer volume of work I had to go through was overwhelming! 40-something albums later, and I'm still not at the point where I'd consider my journey of discovery complete, and I hope that I can never say that it is.
I saw him one more time after that – during his first Hit n Run tour in early 2014 I got a ticket to the Manchester Academy with his rock girl band 3RDEYEGIRL. I was almost within arms-reach of the barrier! I'm pretty sure that I'm still getting over that night to this day. It was by FAR the best gig I will ever go to. The energy was unbelievable.
The saddest part of Prince's death for me is the gap in my life that's already apparent. No more checking his Twitter daily for upcoming gigs at short notice, no more great albums at least once a year (his final album, Hit n Run Phase II has got one of my favourite Prince songs on it – Look At Me, Look At U), and no more random appearances on television just generally being a badass M.F.
So long, Prince, and thanks for funkin' my brains out. Owen Mullen
"Not Like I Love My Guitar"
The Artist was here, and he was awesome. You can thank whichever deity you like; for he did good. Crazy, sexy, uncompromising and indecently talented. An unmeasurable source of inspiration and an unceasing kick in the teeth to anything that threatened to make the world a duller place. His performance of The Beatles' While My Guitar Gently Weeps with Tom Petty at the Rock n Roll Hall of Fame pretty much sums it up. Paul Riley
"Life, It Ain't Real Funky, 'Less It's Got That Pop"
When I initially saw the report that police were investigating a death at Paisley Park early Thursday evening, my heart sank.
I switched off the internet. But then the texts started. It was confirmed. I'm not embarrassed to own up to bursting into tears and crying inconsolably all Thursday night and most of Friday. I switched off the internet again until Sunday. I somehow thought that if I ignored the news then it might not be true, but by Sunday it was finally setting in; my hero was gone. I've stayed away from commenting in full on social media so far because it has taken me days to get over the initial shock and gather my thoughts.
If all of this seems over the top to those who just believe Prince is the latest in a long line of 2016 celebrity deaths to be catalogued alongside the agony aunt from This Morning, then the only way in which I can explain the pain I've felt since his passing in a personal capacity is this; there is no one else in this world who has brought more joy, happiness and pleasure into my life than Prince Rogers Nelson. He was everything to me; idol, hero, inspiration, hope. I have spent the last five days feeling as though I've lost a family member or best friend, the mourning has been that deep, and close friends and even my Mum have approached me with ultra-sensitivity, some friends even posted on my Facebook or messaged me things like "Sorry for your loss".
Because what a loss this is. In respect of his talent, yeah, the multi instrumentation, the otherworldly guitar shredding, the auteur-ism and his fierce unyielding uncompromising vision were all ingredients that made me adore his mercurial talent, but the one thing that rose above everything for me, and which I've seen little written in the thousands of think pieces since his passing, was his voice. His falsetto was a thing of absolute unbridled wonder. His screams seemed to come from the pits and depths of his soul. The scream at the end of Kiss, the "Do you want him…" moment at the end of The Beautiful Ones, the "Honey I know…" line from Purple Rain, the whole of How Come You Don't Call Me Anymore. I have and have had no hesitation in admitting as a straight man, that basically, his voice made me want to neck him dead hard.
Without going into too much depth on a public forum, Prince saved me at times where I have needed saving, and on two occasions, listening to him non-stop, and in particular the lyrics to one of his songs (Pop Life) contributed to pulling me out from some difficult and dark times in my life. Whenever I felt invariably sad or depressed, I knew I could put on some Prince and everything would seem even just a tiny bit better. Prince was like a reliable friend I could call upon and who would make me see that there was light at the end of the tunnel in times of distress. His influence on my life could even sometimes extend into my personal life in unexpected ways. I showed a girl I was seeing a few years ago Purple Rain and after fifteen minutes she said it was the worst film she'd ever seen and made me turn it off. She was promptly jibbed.
Towards the end of 2014 I put on a Purple Rave tribute to him at The Shipping Forecast, and played a five hour set of nothing but Prince songs. In the weeks leading up to it I whittled down 300 songs down to 150 and there were still some songs I didn't get to play which I would have liked to. There will quite simply never be another artist who I will have the opportunity to do that with and is another reason why his death stings so much. He was STILL making bangers. He was still likely to be for the rest of his days. He still had so much to give. Another massive reason his death has upset me so much, is that we had unfinished business. As a superfan I had thought in the past "What will it be like the day Prince dies?", but I was convinced I would never see it, and anyway, we had years left to spend together. I was due to see him at least another two or three times in our lives. The Glastonbury dream was going to happen someday.
The one time I got to see him live wasn't enough. I don't even remember much due to over excitement, £20 worth of Purple booze and crying like a newborn baby while he was on stage (my friend who was with me says she has never seen me happier). I'm upset because I was looking forward to hearing what Prince was going to sound like in 2036.
Prince represented everything that I love about music; cross genre experimentation, non-conformity, playfulness, glorious unabashed FUN. A lot of friends in tributes have said how funny he was, and I constantly got an impression that in some aspects he was playing us all at times; the OTT ness, those smirks and facial expressions, the self-confidence.
What was exciting about him was that there seemed to be no end to his catalogue, and even after years and years of listening there still doesn't seem to be. We can all be optimistic and excited that we might now get to hear what's inside the mystical vault, but the fact remains; we now live in a world where every single Prince song has been recorded. There will be no more. That thought makes me unbearably sad.
Prince has been responsible for some of the happiest times of my life (I could reel off at least five Purple Rain incidents), and for that I will forever be thankful, and thankful that I got to live while he was making music.
I love you P, forever and always. x Rich Furness
Rich Furness' Top 5 Prince Moments
Everyone's picking their favourite Prince moments, here's five of mine that I haven't seen anyone mention yet
Face Down on The Chris Rock Show
The NPG at its very best.
Loose!
Prince out-Prodigys The Prodigy  
Cloreen Baconskin
Prince and Morris Day (on drums) messing about in the studio and freestyling some weird lyrics for 15 minutes, and still managing to be funkier that anyone on the planet.
Good Life Remix
He was even responsible for a Scouse House classic
Ripopgodazippa
I wish he would have attempted more Reggae like this!
Prince – A Celebration of His Life and Music is at Buyers Club on Friday night (April 29) from 10pm. Free entry.
FACT screen Purple Rain on Saturday night (April 30) at 9pm.
Comments
comments