As Mike Badger's Action Packed events show rockabilly is alive and jitterbugging, Getintothis' Del Pike pulls his quiff up a notch higher than normal, and checks out the scene's current ones to watch.
Back in the mid-80s a visit to The State on Dale Street would find you amidst a sea of quiffs, baseball jackets and polka dot skirts as your average rockabillies would be rubbing alongside the more hard-core psychobillies. Wrecking to The Cramps, The Meteors and Elvis this homage to 50s/60s culture found its perfect home in this most alternative of city venues.
Gangs like the Red River Rockers would regularly call over other likeminded groups of teens from all over the country who they had met at the legendary psychobilly nights at The Klub Foot in London. Halcyon days, but where have all these characters gone?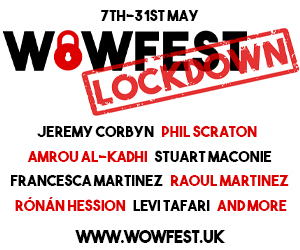 Whilst chatting recently to one of our true Liverpool rockabilly crusaders, Mike Badger, formerly of The La's, The Onset and now the leader of his own Shady Trio, we discussed how most unknowing outsiders see the rockabilly / psychobilly movements as something of a novelty, possibly more akin to the bootlace tie and crepe caricatures on Russ Abbot's Madhouse than the true heroes of country, rock and blues who created the phenomenon.
Psychobilly may well have become niche but rockabilly is still going strong as various weekenders and theme nights have proven. Mike Badger's Action Packed events have highlighted a thriving scene on Merseyside and looking at the age range of the regulars it appears that they have never been away.
Mike's most recent event at The Magnet featured the absolute cream of the regional rockabilly scene and the atmosphere showed that these are indeed special nights. This is a perfect opportunity to have a look at the acts that night and create a Getintothis Top Five of Liverpool's rockabilly ones to watch (In no particular order):
1. The Swingin' Bricks
The Magnet is a choice venue with its made to measure 50s themed decor. The Djs tonight are on the ball with a great mix of dirty rockabilly riffs from the obvious to the downright obscure. First up tonight are The Swingin' Bricks, last seen by this writer ripping up the joint at their local; Waterloo's Stamps Bar a week earlier. Tonight their audience is tailor made for them and they are loving it.
The three piece know their way around raw rockabilly tunes of the popular variety with a few rare cuts thrown in. The centrepiece of the trio is the fierce but friendly Darryl Hanton on double bass, bald on top but with a killer beard, he knows his way round that big old instrument and thrums away like his life depends on it. Drummer George and singer / guitarist Keith keep up the pace and the show as always is thrilling, and as it says on tonight's tin… action packed. The band are tireless and are off to play another gig immediately, catch them if you can, they are infectious as hell.
2. The Yellow Belly Stragglers
Next up are The Yellow Belly Stragglers, and what a revelation they are. Sounding like they are emanating from an old radio in an open topped chevy as it cruises down Route 66 (You get the picture), they are the real deal and describe their style as Hokum Jazz.
They carry the spirit of Hank Williams and are more curators than revivalists; many of their songs come from places close to their heart, like Champion Jack Dupree's Cabbage Greens, "A better singer than he was a boxer" we are told by vocalist Dave Searson. Other tracks such as Piney Brown's You bring out the wolf in me equally rock the house with its steady beat and Twilight Zone vibes.  At various points the floor is taken by a generation defying group of ladies who sway in unison, all polka dots and hair bows, they know those moves back to front and back again.
3. Mike Badger (With Lisa-Marie Rose)
It wouldn't be right if Mike Badger didn't make an appearance himself, it's his party after all. Accompanied tonight by Paul Cavanagh (formerly of 90s Liverpool should have beens – Top and countless other Mersey bands), Mike delivers his usual blend of Merseyside Americana that has seen him right for many a year.
There was always a touch of country to those early La's tracks and it's a style he's developed over his thirty plus years on the scene. Mike's own Viper label that he shares with fellow ex-La Paul Hemmings has unearthed many an old Rockabilly tune on their series of brilliant compilation albums; this is a man who knows his stuff. Jump Back Down Up Around is a typical rousing track from Mike with a neat video shot at the Epstein by celebrated Liverpool photographer Mark McNulty.
A couple of tunes in and Mike is joined on stage by the brilliant Miss Lisa-Marie Rose, every inch the 50s starlet with a voice to melt butter. Imelda May has proven that the right blend of Country / Rockabilly and sass can sell, and there's no reason why Lisa shouldn't be finding a similar audience. Her confidence on stage is electric and Mike and Paul's backing makes for a sublime partnership.
4. Furious (Performing with Slim Jim Shadow)
The set is over too soon as Mike makes way for tonight's star attraction. Slim Jim Shadow, drummer of The Stray Cats and former husband of Britt Ekland. Slim Jim is the real deal.  Entering the stage in a silver jacket and an absolute killer quiff, it's clear this guy has been around the block a good few times.
He runs through the gamut of rock 'n' roll standards from Eddie Cochran's C'mon Everybody, through Carl Perkins' Matchbox and My Bonnie, as an obvious nod to The Beatles' first single with Tony Sheridan. Stray Cats favourites Runaway Boys and Stray Cat Strut are duly covered and the crowd are ecstatic.
Slim Jim's pounding drums and caveman vocals are thrilling enough but it would be a lesser event without the backing of Liverpool's own Halligan Brothers, better known as Furious. The pair are dynamite to the point that there really is no-one to touch them when it comes to loud, dirty and authentic Rockabilly.
They have already had a an album in the vinyl Top Ten, featured in a US ad for Dolce and Gabanna and played all over the world including two stints at Viva Las Vegas in Nevada. Slim Jim is clearly in awe of Furious and if it was actually possible to bring the roof down, they would.
5. Eleanor Nelly
Proving the future of Merseyside rockabilly's as bright as could be, LIMF announced their one to watch recently, a Getintothis favourite who certainly embraces Rockabilly alongside Country and Blues. Sixteen year old Eleanor Nelly is our final Rockabilly one to watch, sadly absent from this Action Packed night.
Her live shows and EPs mainly consist of her own compositions, incredibly accomplished songs from the heart that sound like they were written so long ago but still manage to reflect Eleanor's own school life, adolescence and heartache.
Recent appearances at LIMF, The Liverpool Acoustic Festival, LIMF showcase at The Magnet and an April appearance at Constellations have astounded audiences and we feel that the Academy's decision to back her this year is spot on. Here she is performing the brilliant Dark Wood, another original offering that shows her great talent.
Hopefully Rockabilly will manage to keep afloat; with acts like these there is certainly a case for Liverpool spearheading the movement for a good while to come.
Comments
comments