As well as a host of Liverpudlian talent, this year's Sound City also boasts the best the rest of the UK has to offer, Getintothis' Jake Marley and David Hall pick their top ten.
The enviable array of Merseyside talent showcased each year by Sound City is perhaps its most commendable feature, yet fine as our fair city's own scene is, there's plenty more fantastic acts  from around the UK to get your teeth stuck into for this year's weekender.
Headliners Catfish and the Bottlemen's headline set on Saturday May 28, for example, is to be something special, if only for the fairytale story of their rise up the billing. First performing at the festival as unsigned no-namers through the apply to play scheme in 2011, they return 5 years on at the top of the running.
Joining them on the main stage, Sleaford Mods will come armed with the memories of their last Liverpool appearance; a raucous, close quarters encounter that has since passed into the pantheon of true Kazimier legend.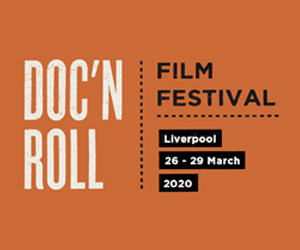 Mercury 2014 winners Young Fathers also feature on a colossal  line-up,as well as 2015 nominee C Duncan, fresh from a true belter of a gig at LEAF this year.
The infamous Libertine himself, Pete Doherty also plays, as do fast-rising indie-rockers Palma Violets and Neon Waltz, who return for their second Sound City in a row.
And all that is to say nothing of a host of less recognisable names further down the bill, yet even with acts hitherto unheard, Sound City has something of a track record of surprise delights. If you're still in need of a helpful hint or two, here's our top ten picks from those quarters that are simply not to be missed.
10. Atlas Wynd: The Cavern Stage, Saturday May 28
Don't you dare disappoint, Liverpool, throw some shapes to these guys' singalong, hookish edge. In top gear, Atlas Wynd are a blisteringly loud Drenge-y two-piece playing distorted garage-punk. When the up-and-coming Brighton-based duo decide to bust out one of their frenzied future crowdpleasers, you'll certainly know about it.
The excellent Mischief March, for example, is bound to get The Cavern Stage audience's dancing shoes in a blur. But equally, sometimes Atlas Wynd disintegrate into a desert heat haze, a lo-fi rumble of just echoing drums, wandering reverb-y guitar and the rousing cadence of Pete Chapman's honest vocal.
9. Riding The Low: Tim Peaks Diner, Saturday May 28
Sociable indie-rock at its finest. Spearheaded by actor Paddy Considine, Riding The Low bring their down-to-earth  Britpop juggernaut to the docks this summer. Considine's gritty pipes and the blistering anthemic choruses the band spill out are handmade for festival crowds. Sure to satisfy the sober and disorientate the drunk. Dizzly Doo Dah Man's psych-rock pumps and filthy riff will echo around the River Mersey this summer, make sure you hear it first hand.
8. Crows: The North Stage, Sunday May 29
Fresh from a long-ranging tour throughout Europe, gothic and cacophanous darkwave punk is the order of the day from London four piece Crows. Their zombie-lurch may be more at home in the dingiest venue imaginable, but the airier climes of the North Stage will have to do for Sound City. With a stomping, leather-jacketed sound that might just summon a thunderstorm, Crows play it loud, menacing and metronomic.
7. Horsebeach: The North Stage, Sunday May 29
It really doesn't get much more summery than Horsebeach. If the sun's out for this one, it'll be bloody beautiful. Sunshine grooves, majestic guitar chimes and jangles and subtle bass drops. LP two, cleverly or annoyingly titled II boasts nostalgic wave after wave of intricate, Solero dripping lo-fi that simply has to be heard by the bucket-load.
You'll be hard fetched to find more lyrically in-depth, full bodied grooves anywhere else but with the hip 'n' cool, Faded Eyes. Beautiful, beautiful stuff, drift away, don't fight it. You'll be on a lilo in the Mersey in no time!
6. Documenta: Tim Peaks Diner, Sunday May 29
Up for some boss glacial soundscaping to soothe that hangover from Day One? Of course you are. Look no further than the chilled-out sounds of the mysterious Northern Irish drone outfit Documenta for a dose of the good stuff.
The Touch Sensitive Records signee released second album Dronepop #1 last year, and follow up this Sound City appearance with a support slot for The Brian Jonestown Massacre in Belfast. Another standout pick from the impressive line-up over at Tim Peaks' Diner, that clever Tim Burgess chap has only gone and done it again.
5. Novelist: The North Stage, Saturday May 28
Embodying all that's healthy and positive about grime music's rise and gradual unearthing back into the spotlight, teenage sensation Novelist's humble attitude and constant craving for experimentation and innovation has caught the ears of many, making it almost impossible for grime to be cast aside and ignored.
Nominated for a MOBO in 2014 and going from strength to strength in the 18 months that have followed, Novelist's slick, confident style and sharp bass-heavy rhythms will soon be heard by many more, make sure you're one of them come Sound City weekend.
4. Kagoule: The North Stage, Sunday May 29
We hate to bandy about the 'next big thing' tag too often, but… well, Kagoule are the next big thing. The teenage three-piece hail from Nottingham, and are definitely a band to keep an eye out for in the not-too-distant future. Their neo-grunge alt-pop finds much currency in the success of peers Wolf Alice, rendering the well-worn power trio template innovative and invigorated again.
You don't find many bands whose first demo receives national coverage and even radio play, and Kagoule have already made waves in support slots with the likes of Iceage, Temples and The Wytches. Join them over on the North Stage to witness the next exciting stage in their burgeoning development.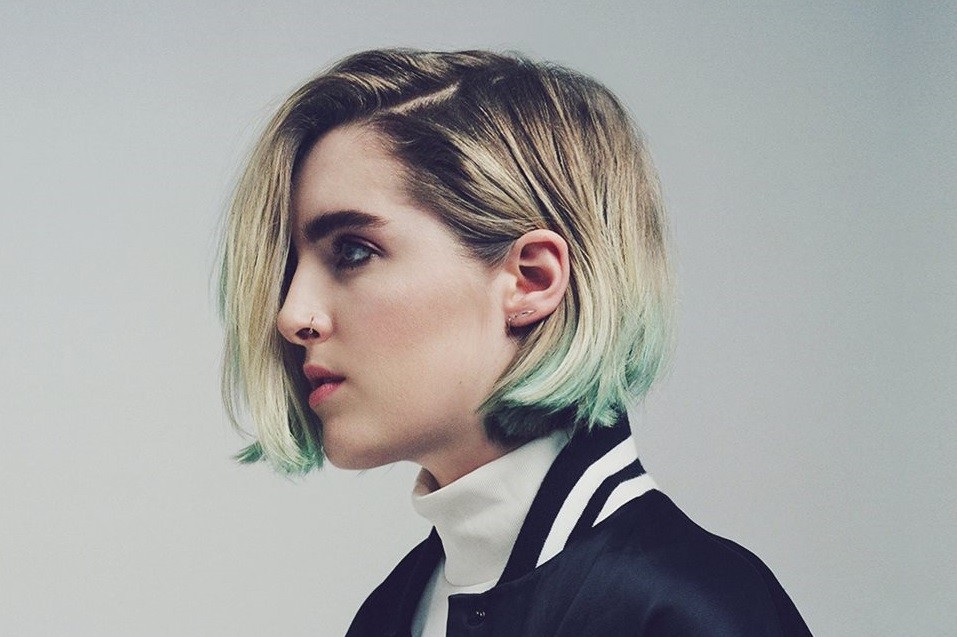 3. Shura: The Atlantic Stage, Sunday May 29th
Future-facing pop songstress Shura has well and truly cemented her place amongst the countries finest prospects; topping many one's to watch lists, performing on Jools Holland and truly wowing everyone in attendance at Liverpool Music Week last autumn, all without even releasing her debut record.
Said record is due out later this year and Sound City offers an early opportunity to bask in the beauty of hazy ballads such as Touch whilst also getting a taste of the new album's flavour.
2. Georgia: The Atlantic Stage, Saturday May 28
There are many brilliant reasons an up-and-coming artist is playing Sound City 2016's biggest stage just before established indie-rockers Palma Violets. It can be summed up in one word however; potential, and masses of it. That's exactly why Georgia has received airplay on BBC Radio 1 and has recently been signed by tastemakers Domino Records.
Definitely away from the usual sound Domino favour, Georgia plays edgy and dancehall-influenced electro-punk mixed with grime. GIT is totally on board, and we think you will be too if you do yourself a favour and get on down to the Atlantic Stage on Saturday afternoon.
1. The Big Moon: The North Stage, Sunday May 29th
Up for some fun in the Bramley Moore sun? The Big Moon are the gin to your tonic! All set for a mad busy summer the London quartet have been shouted about from all corners of the blogosphere this year with their live shows a particular cause for praise.
All sweat, no regret. Latest fuzz-pop baby Cupid joins Eureka Moment and Sucker right at the top of the festival-ready anthem list sure to light up Liverpool come May 29 and you'd quite frankly be a fool to miss them!
Comments
comments