With a plethora of top dance acts readying themselves for Freeze's Baltic stage, Getintothis' Ste Knight picks ten of the bunch not to be missed.
In a city synonymous with dance music, it is fantastic to see that Liverpool's largest musical gathering, Sound City, has embraced the ethos and given underground dance perps, Freeze, free-reign over the Baltic Warehouse for the full duration of the weekend. This will come as music to the ears of those who felt that dance artists had been fairly under-represented in 2015's festival roster. The same certainly cannot be said about this year.
It makes sense to invite Freeze to organise the programme for the dance element of the weekend. Freeze head man Rob Casson and his team work tirelessly to bring Liverpool (and beyond) some of the hottest DJs and producers on the scene. They've been going from strength-to-strength of late, and it is fantastic to see a night that started from fairly humble beginnings flourish into the powerhouse it is today.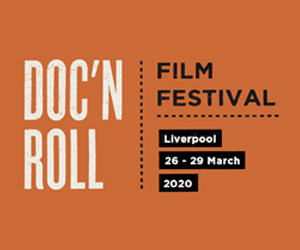 The line-up they've prepared for the two-dayer is something to behold, and there's no shortage of massive names on the bill.
Check out our latest Footsteps on the Decks for a chance to win a pair of tickets to Beat Herder festival 2016, here
Taking the headline mantle on Saturday night is one of the most influential figures in British dance music, Leftfield. The Leftfield moniker is now carried by Niel Barnes, as Paul Daley left the duo in 2002, opting to pursue a solo career. That's not to say that Leftfield is now running at fifty-per-cent. Oh no. Barnes is pushing it full throttle.
2015 saw Barnes release Leftfield's most recent album, Alternative Light Source, which included collaborations with the likes of punk-hop pioneers Sleaford Mods and Channy Leaneagh of Poliça. The album was well received by critics and fans alike, and peaked at number six on the UK albums chart – not bad after a 16-year hiatus!
Having brought us dance classics such as Release the Pressure and Phat Planet, expect to be blown away as Barnes drops big room techno and electro throughout his set.
Joining Leftfield on Saturday night we've got 'king of the edit' himself, Greg Wilson. If you don't know who Greg Wilson is then, sorry, but you don't know anything about dance music. Greg's career has spanned an impressive 40 years – there aren't many DJs out there that can make that kind of claim. With his roots in 80s electro, expect some really chunky house vibes and broken beats as Greg takes to the wheels.
We've also got the London duo that brought us critically acclaimed album Crooks & Lovers, Mount Kimbie, dropping by with their dubstep influenced tech sound – a theme that runs throughout both their productions and their DJ sets. The affectations that made their uniquely styled debut what it was, remain in their current productions, despite the pair opting for a more 4×4 orientated sound nowadays. There'll be micro-beats, macro-bass and glitching-the-fuck-out, so prepare to get freaky.
Sunday offers no respite from the madness, so make sure you've got your best dancing trabs on. Topping the bill, 2Manydjs are set to bring their own special brand of mashed-up party mayhem to Bramley-Moore dock. The E-Talk[ers], famed as much for their carnival atmosphere DJ sets as they are for their electro-tinged rock outfit Soulwax, will undoubtedly be bringing all manner of aural delights to your ears if their debut album, As Heard on Radio Soulwax Pt.2, is anything to go by.
The pair aren't scared to drop the likes of Peaches' electro-shocker Fuck the Pain Away into a mix alongside uber-innocent pop-cringer Joe le Taxi, but whatever they do, it always sounds fucking ace. The world of music is going to be bastardised before your very eyes, as 2manjdjs tear up the rule book, set it on fire and piss on the dying embers. Boss.
Hot Chip will be dropping a monster DJ set on the second night of the weekend, too. With a focus on the funkier side of techno and electro, their DJ performances are energy-packed spectacles to witness. There's every guarantee that you'll be bouncing around like you've eaten a handful of batteries. Hot Chip, of course, have enjoyed success with tracks such as the incredibly catchy Over and Over, and 2008's Ready for the Floor amongst a whole host of albums and other singles.
Bringing some funky nu-disco swagger to the Baltic Warehouse on Sunday is German DJ/producer, Danilo Plessow, better known to his fans as Motor City Drum Ensemble. MCDE draws his influences from jazz, broken beat, hip-hop, disco and house, so there'll be bodies jacking throughout Plessow's set. His performances are heavy on the melodies and his diverse musical knowledge will ensure that his audience won't be able to resist grooving.
OK, so now that you're au fait with that little lot, how about we take a look at Getintithis' recommendations for who you REALLY NEED to catch up with over the course of the weekend? Check out our list below (in no particular order), and have a listen to our boss playlist while you're at it!
10. Âme at Baltic Warehouse, May 28
Âme are perhaps most famous for their proggy tech-house classic, Rej, which just happens to be one of this writer's favourite dance tracks of all time. The euphoria felt when Rej gets played out, alongside the builds and breakdowns in the track, make for some hands in the air, emotions down your t-shirt moments. Their DJ sets are no different, peaking all the way through. Magic.
9. Derek Kaye at Baltic Warehouse, May 28
If you haven't heard Derek Kaye's re-rub of Rufus and Chaka Khan's Ain't Nobody, then you seriously have not lived. It is everything a re-work should be, with the extended intro teasing in the piano drop and, of course, that inimitable vocal. Derek is an incredibly diverse DJ, playing everything from disco to Chicago house. He's a Liverpool lad, who has worked alongside Greg Wilson for many years, so it is in your best interests to check him out.
8. DJ Koze at Baltic Warehouse, May 28
DJ Koze is one of the mainstays over at the Kompact stable, and for good reason. His productions are consistently strong, and his DJ sets offer house and disco in abundance, with a little techno dusted throughout. Utilising the skills he learned as a hip-hop DJ in his formative years, Koze creates something extra special, and his DJ performances always stand out as something unique, but always maintaining an infectious groove.
7. Roman Flügel at Baltic Warehouse, May 29
German producer Roman Flügel is somewhat of a shapeshifter in terms of the styles he has flirted with since his career began. He has been a part of electro-house duo Alter Ego, which should pop up in your memory as they produced the immensely popular electroclash banger, Rocker. Flügel will be taking you on an adventure that spans the whole gamut of dance music, from IDM and ambient, through techno and electro. Get your sweat on.
6. Floating Points at Baltic Warehouse, May 28
Young Mancunian Sam Shephard has been making some serious waves in dance music since he cut his teeth with his 2009 single, For You/Radiality, released via his own imprint, Eglo. Since then, we have seen the release of numerous EPs and singles, as well as debut album Elaenia, released in 2015. Floating Points is a well-respected artist, and deservedly so, as he continues to pioneer today's dance sound as one of it's most popular forerunners.
5. Gerd Janson at Baltic Warehouse, May 29
Running Back label boss Gerd Janson knows a thing or two about music. His house and disco-driven sets are some of the hottest around, and showcase his talents as a selector AND a technical whizz with aplomb. Expect the unexpected throughout Janson's set, as he drops some slow, seductive jams into the mix alongside hot-house and tech-funk – his rep as a DJs DJ will be wholly apparent when he takes to the decks.
4. Henrik Schwartz at Baltic Warehouse, May 29
Henrik Schwartz is set to play a live set during Sunday's events on the Freeze stage. His live sessions are spellbinding, to say the least, as he chops and cuts between samples and effects with the golden touch of King Midas, bringing it all together in a wonderfully mellifluous manner. Techno is the order of the day, with the focus on the funky as opposed to the relentless.
3. Jemmy at Baltic Warehouse, May 29
Jemmy is one of Liverpool's dance treasures. He's the owner of the city's iconic 3Beat record store, as well as being a producer and DJ of notable talent. His residency for Freeze has seen him play alongside some of the greatest DJs on the planet. It is impossible to say what kind of set Jemmy is going to bring along with him, as every time we at Getintothis have seen him playing out, the experience has been completely different musically. Whatever he decides on, though, you can rest assured it's going to be brilliant.
2. Mano le Tough at Baltic Warehouse, May 28
Mano le Tough, AKA Niall Mannion is an Irish producer and DJ, who now resides over in Zurich. He's been making his voice heard since 2009 saw the release of single Warhorn. Since then we've had a flurry of singles and two long players from the young maestro, his most recent album, 2015's Trails being released to critical acclaim. Mannion has also racked up a slew of awards, including 2014 DJ Award for Best Breakthrough artist. His live show encapsulates the techier end of house music, with dark, brooding basslines and thumping percussive breaks.
1. Makes No Sense at Baltic Warehouse, May 29
Freeze residents Makes No Sense will be starting proceedings on Sunday with their own brand of pounding, bumpy house music. The trio are known party starters here in Scouseland, and their sets are consistently on fire. If Saturday leaves you feeling like sleeping for 25 years would be a good option, then you can count on Makes No Sense to get some pep back in your step. In the meantime, check out their EP, Everything, on Concrete Music.
If you simply can't wait for the end of May, then kick back (or get up and dance) and give our Top 10 Freeze playlist a listen, below.
Comments
comments