Timeless trio, Trudy and the Romance, disclose talent as Getintothis' Ryan Craig comes face to face with their latest single.
Trudy and the Romance are once again proving that their self-described 'mutant 50s pop' is something to be admired. Following on from the wacky guitar riffs of He Sings and the vibrant sound of Baby I'm Blue, is their newest single, Wild.
From the get-go, the track lures you in with its mellow base line and deep drums. Frontman Oliver Taylor's intricate guitar playing and distinctive vocals are held in place by the infectious rhythm as the band continues to blend a combination of charming beats and doo wop throwback, in typical Trudy fashion.
Getintothis' Sean Bradbury talks to Trudy and the Romance about the GIT Award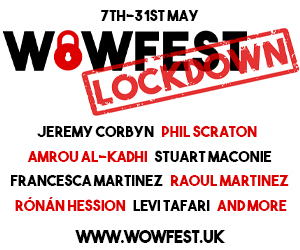 The three friends are no strangers to showing their adoration for jams of back in the day, full of delectable sonic soundbites that give a hint of their trademark nostalgic vibe and at times erratic tempo. The voluptuously vintage sound, which is only teased in this track, has the ability to revisit the vocal styles of the rocking 50s with an up-to-date edge that gives their music its own unique feel.
Having recently played at Sound City 2016, Trudy will be returning to blast their retro-tinged tunes at LIMF on July 23 before an Autumn date on October 28 at The Arts Club with The Big Moon.
Have a listen and make Trudy and the Romance your new favourite mutant 50s pop band. Well, can you think of any other?
Comments
comments