As Elvis Costello receives a homecoming of sorts, Getintothis' Del Pike witnesses it all at the Philharmonic Hall.
It's only been just over a year since Elvis last trod the boards at the Phil but the contrast between the shows feels like so much more. Last year's Detour show was a mixed bag of music, monologues and collaborations with country duo Larkin Poe, this evening however was a straight out of the bag gig. Elvis was indeed good rockin' tonight. Backed by The Imposters including Steve Nieve and Pete Thomas from the original line up, Elvis delivered a machine gun delivery of tracks, ploughing out one after the other with very little chat for at least half an hour, bar "Its great to be home!"
Elvis looks the part tonight and a lot younger than last year.  The big country style hat seemed to accentuate his burgeoning years, but his man in black look, complete with shades, knocks years off him and he seems to move more freely. He still has those angular arm movements from the 70s but he uses the sparingly these days.The black suit could just as easily convey a funereal feel as a new Prime Minister announced today brings fearful memories of another lady in blue who inspired one of Elvis's most important songs.  More of that later.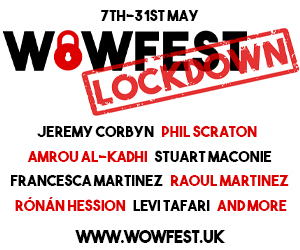 Opening with Big Tears, a fan favourite but not an obvious choice, the scene was set for a set-list of songs from his early catalogue, virtually ignoring his absolutely golden mid to late 80s period but also opting for a set of largely unfamiliar later tracks instead.
Short runs of sure fire favourites like the trilogy of Watching the Detectives, The Other Side of Summer and New Lace Sleeves, keep the crowd happy, but they are much more subdued than last year. At the end of the obligatory Oliver's Army, one guy in front of us stands up and urges everyone else to do so but he's a one man army and is eventually asked politely to be seated half way through Peace, Love and Understanding.
Elvis phones in a little on Oliver's Army, surely there are only so many times that this trademark song can be delivered with the passion it deserves. He is in full swell however on Pills and Soap, the first song in their lengthy encore.  Returning to the stage in a stripy overcoat, bereft of guitar, Elvis stalks the stage like a villainous freak-show barker, gesturing mystically as he delivers his acid lyrics. The song is timely, telling of sly and vindictive news reporters who won't stop at anything to get their story. Elvis tells us he is trying so hard to remain positive nowadays "but it's getting hard", and he finds comfort in having his boys and his Mum in the audience. We all sing Happy Birthday to her before he croons All these Strangers from 2010's National Ransom. There are a few newer songs tonight, and we are told that some are being played for the first time by the band; Walk us Uptown, the single from 2013's Wise Up Ghost struggles a little without its sharp Questlove production and Roots backing, but the rawness of The Imposters breathes new life into it.
Getintothis' carefully selected Top 10 Elvis Costello tracks
It is definitely the rarer songs tonight that Elvis pours his heart into like National Ransom's Stations of the cross, a lengthy brooding piece with stabbing chords and tense pauses, and Alibi from 2002's harshly overlooked When I was Cruel album. Safety net crowd pleasers like Alison, I Don't Want to go to Chelsea nd Green Shirt keep us happy.but the burning question on everyone's lips was – on the day that Theresa May is officially announced as the new PM will he sing Tramp the Dirt Down? Elvis refused to sing it in the wake of Thatcher's death, but tonight it gets a timely and welcome airing and is beautiful. The one man army from earlier is joined by the whole Philharmonic as the song we all needed to hear receives a standing ovation. Did Elvis say "Meet the new boss, same as the old boss" during the applause, we think he may have done.
Elvis's decision to play Shipbuilding tonight was appropriate too, not only because its a brilliant song, but also beacause it is a timely reminder of what happens when we allow fools to run the country. The sentiments of the Falklands War have a much wider resonance tonight
She follows Tramp the Dirt Down and there is a worry that this Charles Aznavour cover from the Notting Hill soundtrack is going to be the final song, but it quickly melds into Good year for the Roses and all is well. Pitch perfect renditions of Alison and Pump It Up end the evening and we can all leave satisfied.
It would have been good to hear some of those great 80s tracks that made King of America, Blood and Chocolate and Spike such incredible albums, but Elvis seems to avoid that whole era. His bravery however to delve into the darker corners of his repertoire paid off tonight and a brilliantly balanced set list could not fail to please.
Elvis Costello loves playing Liverpool as his covers of Polythene Pam and a slight I Saw Her Standing There prove, and Liverpool loves Elvis. Each gig tells a different story from the spinning songbook, through last year's big TV to tonight's no messing around rock gig. Whatever he brings, it's always the best night out in town. Here's to next year.
Pictures by Getintothis' John Johnson
Comments
comments