The Mercury Prize 2016 shortlist is revealed Thursday, Getintothis' Peter Guy wheels out the creaking Predictometer to see which names are likely to be in the hat this year.
The Mercury Prize 2016. Where did that come from?
Having crept up on us like that hook-nosed dwarf in the red duffel coat at the end of Don't Look Now, it's fair to say we weren't expecting it.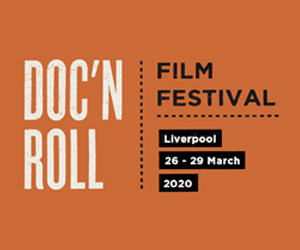 In fact, despite us being big fans of the prize (just look at our dedication to covering it) it's the first year in ages that it's significance appears completely incidental. Even to staunch fans as us it took a Facebook post this afternoon to remind us that the shortlist is to be revealed tomorrow.
There's several reasons for this:
i) The flip-flopping of dates means it's hard to keep track of when it is. Whether you're a fan or not, you at least *know* when the BRITS is happening.
ii) The new judging panel is bizarre with six of the 13-strong panel being artists – Jarvis Cocker, Jamie Cullum, Naughty Boy and Jessie Ware are among them. Surely voting for their peers is more than a little odd?
iii) The new judging process is really bizarre – 12 albums are revealed tomorrow then six are eliminated IN AN ONLINE POLL (the token jazz dude has had it by this stage) and then the panel decide the eventual winner.
iv) Finally, despite Benjamin Clementine being a worthy winner in 2015 the impact of the Mercury was about as significant as Angela Eagle's bid for the Labour leadership.
Anyways, who cares, it's all a bit of fun! With that in mind, and for one day only, we've dusted off the trusty Getintothis Mercury Prize Predictometer and come up with our 12 nominees.
Remember! This isn't who we want to be in the final 12 – but who we think will make up the final 12. We'd sincerely like to see Gnod scooping this year's prize but I can't quite see Naughty Boy digging it.
Here's the list!
The Big Indie Two:
Just look at those complexions. They scream Mercury Prize. All cerebral and gaunt, like they've been dieting on radishes and shoe laces, yes Radiohead, are the architypal Mercury band (well, after Elbow) – and their album A Moon Shaped Pool oozes moody, mournful melancholia with a side order of geography homework. It's frankly class. Annoyingly brilliant. There's a whole heap of also-rans who could slot into the big guitar-shaped void; Foals being perhaps the most obvious but we're going to stick our necks out just a wee bit and go for Savages who are that bit more in-keeping with not just the prize but this year's judges who have more than a whiff of 6 Music about them. Nowt wrong with that of course, we listen to 6 while making our bacon sandwiches. Brown sauce, please.
The Old Bastard:
Well, this year, it's the dead bastard. Bowie's a shoe-in for a nomination – and it wouldn't surprise us if he won. Blackstar is an incredible, and fitting, conclusion to the legend's career. It'd all make sense and I doubt, even the most cynical of swines, would scoff if he posthumously took the Mercury crown. In fact they should probably suspend betting right now.
The Pop Pick:
This is were things are all a muddle. Because the date of the Mercury is all skewed I'm not entirely sure what's even eligible. And I'm certainly not going to chase that information up at this time of night – it's flipping 9.16pm on a Wednesday, I should be watching the highlights of Barcelona v Leicester. In any case, I'd go for Adele out of sheer ubiquity but I dunno if she's allowed. So instead, for pure shot-in-dark-what-even-happened-in-pop-during-the-last-nine-months, I am going for the 1975. They're massive and have some kind of intoxicating allure which is irritable yet insatiable. They're the back entry Victorian prostitutes of pop – for a better explanation of this crap analogy read this.
The Critical Fave:
PJ Harvey could well be this year's Elbow and once again be in the running as she returned with an album full of adventurous ambition (read: saxophones and playing a washboard) while Bat For Lashes and Merseysiders Låpsley and Bill Ryder-Jones would all slot into various holes in this pigeon, but we're going to throw another previous winner, albeit in a completely new guise into the mix, ANOHNI, who's album has been on permanent rotation over the airwaves while garnering more front covers and broadsheets than we can remember in a good while. Another one who we wouldn't be surprised winning. Though that would surely send the critics into meltdown.
The Electronic Dude Corner
If there's one thing we're finding while rattling out this list it's how painfully obvious these picks seem – but then the Mercury must surely pick a rich bag of 12 or face game-over next year. One quick Google of previews for tomorrow has revealed a grand total of four mainstream media predictions. Bad times. This one again is surely a shoe-in – James Blake – another previous winner but another very likely contender. God, I'm boring myself. Sorry it'll soon be over.
The MASSIVE Chart Sensation
Here's a bit of a curveball. Not necessarily in terms of Mercury nominee potential, but who realistically saw Michael Kiwanuka creaming the opposition and climbing to the top of the album charts? It was a rather lovely surprise – because here was an artist who showed fine potential, only to drift into near obscurity. It seemed the classic music industry tale of being built up only to fall crashing down. Well, not Micky Kiwanuka. Nope, he's riding high on top of Mount Chart Topper with a big ol' vintage box of soul planted in the ground. G'wed lad.
The Zeitgeist:
Another punt, and one we'd genuinely love to see win the prize, Let's Eat Grandma sound quite unlike anyone out there which is not just refreshing but also a reason why the media and the Mercury could well lick their lips over these oddball lasses taking the prize. It looks great on paper but in actuality it may go all a bit Talvin Singh.
The Grime/Hip-Hop/We're Not All Middle Class Guardian Readers Don't You Know?
It's just too obvious: Skepta.
The breakthrough success:
If this was a month later we'd bet our lives on Blossoms being in here, but it's not, so we're going with Shura purely because we're running out of time and the will to live. I'm beginning to feel like Jamie Cullum.
Token Folk, Jazz, Unknown Bods:
OOH! We've remembered a couple that could slot into this most Mercury of all selections – Getintothis long-time favourites The Invisible have been in here before, so this year we're going to opt for the quite remarkable Floating Points whose innovative blend of jazzy orchestration, mesmerising beats and hypnotic rhythms will tick Lauren Laverne's boxes while Anna Meredith does that lovely folk-ambient-electro-acoustic composer trick which sounds quite highfalutin but is actually really quite beautiful.
AND THAT'S IT!
So here's the Getintothis Predictometer Mercury Prize 2016 predictions:
ANOHNI: Hopelessness
James Blake: The Colour In Anything
David Bowie: Blackstar
Floating Points: Elaenia
Michael Kiwanuka: Love & Hate
Let's Eat Grandma:  I, Gemini
Anna Meredith: Varmints
Radiohead: A Moon Shaped Pool
Savages: Adore Life
Shura: Nothing's Real
Skepta: Konnichiwa
The 1975: I Like It When You Sleep, For You Are So Beautiful Yet SO Unaware Of It
Comments
comments