As Scott Walker releases the soundtrack to Childhood of a Leader this week, Getintothis' Cath Bore examines his lifelong love for music in film.
Scott Walker moves ever forward, always has. The former child star of stage and screen, US teen singer then UK popstar turned bona fide authentic legend is not one to stand still.  His pop group the Walker Brothers – with John Maus and Gary Leeds, brothers in name only – were the Californian based trio landing in Blighty in 1965 and conquering the hearts of teenage girl Britain with epic ballads The Sun Ain't Gonna Shine Anymore and Bacharach and David's Make It Easy on Yourself, made distinct by Scott's unsettling baritone.
When The Walker Brothers split in 1968, Scott's solo career was already out of the starting blocks. Walker had fallen in love with the songs of Jacques Brel, translations of the Belgian's work given to him by then Rolling Stones manager Andrew Loog Oldham. He recorded the songs on the Scott, Scott 2 and Scott 3 albums released between 1967 and 1969. Over this period he developed his own song writing as well, delving into lyrical kitchen sink realism, and utilised richer, European modernist orchestration more in fitting with Ennio Morricone than the Phil Spector-esque pop arrangements of The Walker Brothers' hits.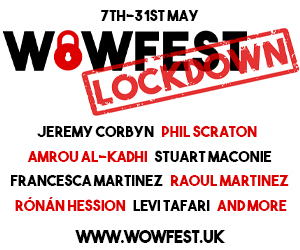 Musicians claiming a Scott Walker influence typically mean the Brel interpretations or the Scott 1 to 4 albums, the romance and highly charged emotional drama an understandable lure. Both Last Shadow Puppets albums are slavish in their adoration of the early solo records, but Jarvis Cocker and Bat For Lashes, both of whom Walker has worked with in more recent times, GIT Award winner Bill Ryder-Jones, Anna Calvi and baroque pop darling Meilyr Jones, search out broader and deeper Scott Walker reference points and benefit creatively as a result.
Back in 1969, a foot in two camps, cult hero and household name both, Walker had his own prime time Saturday night UK telly show. In it, he entertained and bemused audiences at home in equal measure. Before Scott Walker, the BBC didn't host singers cherishing tales of sailors and whores and sexually transmitted diseases on TV screens at tea time, alongside big band standards, and ballads. Hang on. That doesn't happen now, does it? Something's gone wrong, somehow.
The 1960s BBC was a thrifty miser, recording over tapes of music shows, meaning there is little of the TV series remaining for us to enjoy. But there is an album, Scott Sings Songs From His TV Series, released in 1969, sadly a compilation of standards rather than scandalous Brel brawls.
The album cover is of real interest. In the Walker Brothers, Scott's image was that of black pea coat or anorak, shirt buttoned up to his throat, scarf knotted about his neck, shades covering his eyes. But here, Scott's cardi seems to have shrunk in the wash, wrists and forearms are bared.  A mysterious key hangs in a thick chain against his chest. Mop top cropped and with a face so stern and pale, the pop star was gone, underlined by the Scott 4 album released later the same year, under real name Noel Scott Engel. A subtle, political and intellectual record, comprised entirely of Walker's own compositions, it tanked. In the follow up, 'Til The Band Comes in, Walker pushed it further, delving deeper into the dark, but incorporating covers as a compromise. This was a commercial flop as well.
What do you do with the golden haired blue eyed boy with a heart melting voice but who won't play ball? Tie him into contracts and have him record ever blander country tinged albums is what. No wonder he drank, a lot.
But, despite these problems, through all this time, Scott Walker was treading a new path, composing and contributing to film. The music he loved to make was sympathetic anyway. Sons Of from Scott 3, a translated version of Jacques Brel's Fils de, was used in Flashbacks of a Fool starring Daniel Craig some forty years later and already, in 1966, he'd composed Deadlier Than The Male, the theme for the 1967 action film. This Walker Brothers single was essentially a solo release. The band's third album, Images, in 1967 carries an interpretation of Michel Legrand's I Will Wait For You, the original from the 1964 French film The Umbrellas of Cherbourg.
In 1969, Scott recorded and produced the Rope and The Colt for the French-Italian film Une corde, un Colt. In it, Scott's voice is broad and hearty, from somewhere deep inside his Ohioan cowboy boots. The song is spaghetti western gold, hilariously camp and utterly, bloody fabulous.
Three years later, a Walker Brothers reunion took place, producing one hit single, a bland but inoffensive cover of Tom Rush's No Regrets. Then, in 1978, something unexpected happened. Nite Flights came out.
"Play it like a midget's Bar Mitzvah" – celebrate the cult world of Tom Waits and 30 years of Rain Dogs
We must explain something here. When this writer started buying Scott Walker albums, she purchased them in non-consecutively. Listening to The Walker Brothers' Greatest Hits then Nite Flights for the first time with no warning or preparation came as a massive shock. We weren't even convinced it was the same man singing, not at first. Everything was so utterly and bizarrely different.
The record label, GTO, was in the last chance saloon, running out of money but letting the Brothers have their heads on the Nite Flights album, each of the men permitted four songs to write and make magic with. Scott was up first. Shutout.  Fat Mama Kick. Nite Flights. The Electrician. Each dissonant and dark and ugly and beautiful all at once, with a knowing wink to David Bowie's "Berlin" trilogy, these songs were total game changers. Walker's voice is stretched, strained and strange, grinding his heel into the balladeer dust. The Electrician, an erotic S&M exchange between executioner and sentenced submissive: "If I jerk the handle…you'll die in your dreams….you'll thrill me and thrill me…" Those strings, and Spanish guitar, then doom laden bass…
We want to weep for John and Gary Walker, those poor lost souls who stood no chance.
Nite Flights was a musical sign of things to come, but no one bought it, apart it seems from Bowie, who recorded a faithful cover of title track some fifteen years later. Others were quietly listening, though. You can hear and feel Nite Flights', a cold dark shadow on Brian Eno's production and in the music of a myriad of 1980s alternative and electronic bands. And the songs endure; The Electrician was the opening track for the 2008 film Bronson, directed by Nicolas Winding Refn.
Walker was in an unenviable place, post-Nite Flights. Musically  revered, but nobody wanted to release the records he wished to make, so Scott produced nothing until 1984, when he announced The Climate of Hunter album. It saw Walker experiment further with discordance and was badly received both critically and sales wise, despite the inclusion of big names Mark Knopfler and Billy Ocean.
Muriel Gray gets the piss ripped out of her to this day for her infamously disastrous interview with Scott on The Tube, but with song titles like Track Three, Track Five and Track Six, to be fair no one else back then understood what he was trying to do either. Hindsight makes a clever dick of all of us and the world views the record now in a much more enlightened manner, despite distinctly dated 1980s electronic drums and fretless bass. Climate of Hunter held the record for Virgin Records' worst ever selling album for some years after release.
So, a winner of sorts, Scott withdrew from music again, before popping up briefly on our cinema screens three years later not as a movie hero or composer, but in a non-speaking part in a Britvic advert. That was odd.
In 1992, it was film that lured him out. Scott co-wrote and co-performed two songs with guitarist Goran Bregović for a French film, Toxic Affair, starring Isabelle Adjani. The single, Man From Reno, backed with Indecent Sacrifice, was released on CD single only available in France. A massive departure from Climate of Hunter, showing Scott playing a more conventional hand, the video accompanying the single shows a contemplative Walker scribbling obsessively in a notebook, offering hope.
The Tilt album came out next, in 1995. The opening track Farmer in the City and Man From Reno are close cousins, but with locusts stripping excess flesh from the bone in The Cockfighter, Tilt is a bleak yet stirring album. The Drift, the second album in the unofficial trilogy, released in 2006 is darker still, a full nose dive into the avant garde, an uncomfortable but deeply rewarding listen. Walker found a sympathetic home at 4AD for The Drift, all releases since then on the label, with Bish Bosch completing the three parter in 2012. Soused, the much lauded collaboration with Sunn O))), came out in 2014.
The year after Tilt, we were put on the back foot again, Walker recording a straight version of the Bob Dylan's I Threw It All Away at Nick Cave's request, for inclusion in the soundtrack for the film To Have and to Hold, Cave composing the film's score. Walker was offered two options, understandably rejecting Cave's suggestion of My Way, his ballad days behind him by this point, not because he hadn't got the vocal chops, but out of choice.
Scott Walker doesn't go back, ever.
In 1998, Scott was asked to cover David Arnold's Only Myself to Blame for the James Bond film The World Is Not Enough. Arnold wanted Walker's version as the main theme. But director Michael Apted felt it evoked too bleak and sad a mood to end the movie in so plumped for Garbage instead. Oh well. But the song is available on the film's soundtrack album, and included in the 5 Easy Pieces box set.
In the following year, Walker wrote and produced the soundtrack for the Léos Carax film Pola X. Pola X veers from the mournful elegance of Light, the fresh optimism of Meadow to the near enough funereal Bombupper and was his first full soundtrack film score.
A new track, Darkness, was part of the Plague Songs album in 2006. The album re-tells the Book of Exodus, the story of Moses' search for The Promised Land. Walker was commissioned to write and record a song inspired by one of the ten biblical plagues. In his evocation of Darkness (Plague of Locusts), the shrill torrid response to Walker's call is cinematic and dramatic, and concludes with a display of the dark wit evident in so much of his material. "Get your coat", he intones at the end.
You've pulled, we want him to say. And he nearly does.
Walker's next release was the instrumental And Who Shall Go to the Ball? And What Shall Go to the Ball? in 2007. This abrasive and minimalist work – can you sense a theme here? – is in four parts. Sliced into edgy twitches, staccato flashes and cuts, Walker's intention was to reflect 'how we cut up the world around us as a consequence of the shape of our bodies'.
Last year brought news of a brand new orchestral soundtrack, for the film The Childhood of a Leader, out this Friday. Directed by Brady Corbet and starring Twilight's Robert Pattinson, the movie is loosely based on a short story by John Paul Sartre. The score underlines the imagined childhood of a future Fascist leader in the aftermath of the World War One.
The stillness and sparse silence of the film is spilt into three "tantrums", the music slamming in huge blocks, tensions and furies often from inside the boy's head, thrilling, evocative and terrifying. In Tantrum Three, the violin cuts like a scalpel. Close your eyes at the end and Finale relays the film's conclusion on its own. Co-producer Peter Walsh and musical director Mark Warman, long time collaborators of Walker, work with him on the soundtrack. Size never matters, of course, but the orchestra used here substantial, 46 string players and 16 brass instruments. Walker seems at home with cast of thousands, as his last four albums attest. The score for Childhood of a Leader is as intense as we expect it to be, a continuation of Walker's recent modernist solo work, and And Who Shall Go to the Ball? And What Shall Go to the Ball?
Walker's journey through music for film, stage and television is as representative of him as his more feted and better known releases. When granted the opportunity, he's followed his instincts. He ploughs his own furrow, you see. When he can't, things don't go well. Scott Walker spent enough years refusing to compromise, frequently to his detriment. He's earned it, the right to make the music he wants.  And long may it continue.
Comments
comments