Following a massive year for new music in Liverpool, Getintothis reflects on the top Merseyside tracks of the year. 
There are no two ways about it. 2016 has been a great year for new music on Merseyside. It feels like we say this every year, and it certainly does seem to be a recurring theme of the past two or three years, but music in the city is genuinely thriving. The variety and quality of new music is astounding, and it's showing no signs of slowing any time soon.
Waves of newcomers such as Ovvls, The Mysterines and Pink Kink have burst onto the scene and have showed huge early promise that they could be some of the next artists to make an impression on the national stage, while some of the city's more established bands have taken it up a notch.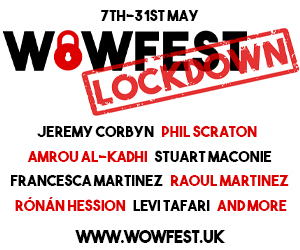 Hooton Tennis Club released their brilliant second LP Big Box of Chocolates, produced by the iconic Edwyn Collins, to much acclaim and took it on the road with a whopping European tour, while She Drew the Gun have had a similarly huge 12 months, releasing their debut album, winning Glastonbury's emerging talent competition and winning the hearts of some huge industry names such as BBC 6Music.
Others, such as XamVolo, The Vryll Society and Louis Berry have made huge steps forward in terms of national recognition and look set to have huge 2017s. The former's handful of releases has seen him become a Radio One favourite having been featured regularly by Huw Stephens, while the Vryll Society have justified their live reputation with three brilliant singles in La Jetee, A Perfect Rhythm and Self Realization. Meanwhile, GIT Award 2015 One to Watch winner Louis Berry has steamrollered his way across the UK live scene winning himself swathes of new fans, and looks likely to be the next big thing to come from Liverpool.
The depth of great new music released this year is overwhelming and impossible to mention all of it, so to help pick out a couple of gems, our Getintothis contributors have picked out a few personal favourites.
So here it is, in no particular order, Getintothis' top Merseyside tracks of the year. Boss!
Hooton Tennis Club – Katy-Anne Bellis
Katy-Anne Bellis, the first single taken from Hooton Tennis Club's second album Big Box of Chocolates, was the perfect re-introduction to the band who we all fell in love with back in 2015. Having spent the early part of the year recording with Edwyn Collins in his Scotland recording studio, the Ellesmere Port four-piece returned with the raw energy and fun tunes that were a staple of their debut record Highest Point in Cliff Town.
Katy-Anne Bellis is short but sweet, packing languid guitar jangles with infectious melodies, giving off a care-free summer feel, picking up where the band left off on Highest Point in Cliff Town. Effortlessly brilliant.
She Drew The Gun – Poem
The way in which She Drew The Gun paint the frighteningly, bleak reality of our modern world in Poem, is nothing short of brilliance. Simplistic and stirring from the off, their are few modern songwriters in Merseyside that possess the lyrical magnificence and delivery of Louisa Roach and her band mates. In the grim world they construct in Poem, She Drew the Gun give us all something to believe in.
Trudy and the Romance – Sandman
Trudy and the Romance are an anomaly in Liverpool, a city made all the better for having them here. Taking tasty bits from rock n roll, and the pre-Beatles world of girls in pointy bras and tight sweaters, is positively punk. The newest single Sandman, out on 7"vinyl,  begins with a hip twisting bass, before lead singer Oliver Taylor's pained yelp sets up the band's use of call and response that worked so effectively in previous single Wild, and Sandman's B-side My Baby's Gone Away.
Taking a childish joy from mishearing lyrics, or perhaps not, "Baby please hold me when I scream" or "Baby please hold me when I screw" works either way for us, and Sandman carries romance with just the right amount of sleaze, a pop song under three minutes long, and demanding another spin on the record player immediately.
Ovvls – Pain Is Beauty
The debut release as part of their
Recrudescence
 Series,
OVVLS' 
Pain is Beauty
is a stunning record, occupying the ground between a gothic
Bond
theme and a more organic
London Grammar
. But to categorise it so is to do it is a disservice. Starting with sub bass rumbles that hint at
A Forest
by
The Cure
, the incredible vocals of
Stephannie Stokes
soon take the song away, accompanied by a haunting piano and shifting drums.
The track sticks in the mind long after listening, with the lyrics "Show your scars, be proud of who you are" lodging in the listener's subconscious long after the song has finished. The rest of the EP shows varied textures and make a full album a mouth watering prospect.
XamVolo – Down
Listening to XamVolo's Down of a morning is imperative if one wants to function for the day; it is the epitome of a feel good song, and has the ability to make any day just that bit better
It is impossible to pigeonhole this song; it's blues intro quickly switches to an up beat jazz style combined with perfect harmonies and a modern R&B, chilled, but punchy chorus all of which his rich vocals flow through exquisitely.
Clean Cut Kid – Pick Me Up
We all know 2016 was a crap year, but in the midst of all that there some truly great music emerged and none more so than Clean Cut Kid's exuberant and joyful Pick Me Up.
Pick Me Up is one of those classic pop songs, like the best of Motown or Spector or The Beach Boys or…the list is endless, but it's one of those songs that you don't want to end. Three minutes fifty four seconds is too short, it should go on forever but, on the other hand 3.54 is perfect. This is what pop is all about. Effortlessly striving for perfection and reaching it.
Pick Me Up? There's no track from 2016 more aptly titled.
Spilt – Acid Baby
Seemingly serene, Acid Baby opens with a simple and unadulterated chord sequence. But the introduction of the accompanying guitar and drums brings in high levels of grunge. The mixture of gravelly and effortlessly passive vocals creates a depth to the lyrics, alongside their clever crafting. The Runcorn-based trio combine the vast genres of grunge, punk and psychedelia into an unusual yet familiar-sounding song that will haunt and satisfy any listener.
Red Rum Club – Everybody's Friend
Liverpool Sextet, Red Rum Club released Everybody's Friend through Rooftop Records in September. The track is both contemporary in style along with drawing on the influences of the 80s Liverpool music scene with the striking use of a solitary trumpet. The song is based around a bi-polar theme and there is an uneasy undercurrent to it which the band describe as having evolved during the writing process from, 'a bright riff and dark lyrics'.
It's a great track, the energy and strong chorus along with the band's confident, theatrical stage presence means it works incredibly well performed live. Regardless of how many future releases the band enjoy success with, I imagine this one will always be one of their encore songs.
Louis Berry – Nicole
Louis Berry is very much a man of the people, coming from the city, he's never pretended to be anyone other than who he is. What you see is what you get. This trait of his is what connects him with his audience so well. You know at his gigs that he's like you, he's just a bit better with a guitar is all.
Nicole is a love song that grabs you by the you know whats and shouts at you to dance. The deep riffs ooze a sexy vibe, in a dark sweaty room this is even more powerful than beer goggles. It's musical viagra for when you might need that second wind. If you're ever out and lagging, a tune like this and an ale will carry you through the night.
Queen Zee and the Sasstones – Sass or Die
Sass is a state of mind, like Funk. That's what I get from Queen Zee & The Sasstones.  With all due respect to the rest of the acts on this list, whenever Queen Zee steps on stage the night changes and they dwarf the rest of the bill. Sass or Die sounds like some sort of mission statement, a call to arms for like-minded individuals to join the gang. It is simple and lo-fi, but it is raw, energetic and actually about something.
In a world with so much overhyped and boringly masculine indie landfill, it is a breath of fresh air to have something that is big, dumb, and simple, yet meaningful. It's the opposite of pretension, and doesn't give many fucks. Long live the Queen. #SassForLife
Mugstar – Flemish Weave
It opens slowly, painting sonic landscapes with lush bass and echoing guitars that take you to the top of a hill somewhere, hair breeze blown as you contemplate existence. There's a twang of American western in there but it could also be the Welsh valley's, the luscious curves of the Lake District or even a high rise view of a buzzing metropolis.
The point is is that Mugstar's sound is hard to place in a specific time or place. What we feel they aim to do is strike at something deeper and universal. And it shows with nearly a decade under their belt, they're in it for the long haul, seemingly unconcerned with scene fashions. The music evolves and comes naturally. As far as tunes go Flemish Weave is meditative, it's medicinal, it's magic. One song that I've foud myself returning to the year long.
The Vryll Society – La Jetee
In 2015 I discovered the absolute Merseyside treasures that are The Vryll Society. Their EP Pangea featured the bass tingling vengeance of Coshh which showed off exactly why this band are a blessing to the city. This year the five piece released two more musical masterpieces including La Jetee, a psychedelic mixture of melodies.
Soft guitar riffs combined with harmonious thought provoking lyrics hypnotise your mind and soul into the New Wave Parisian lifestyle. Sit back, sip your expresso, indulge in some patissiere and enjoy 'the perfect view of life'.
Since its release this track is a prominent stress reliever and it will continue into the new year to calm the Rabbitt. 2017 is going to be a dream come true for these fellas.
The Shipbuilders – Feeling in My Pocket
Mersey folk rockers The Shipbuilders surprised everyone with a back to basics debut single that was quintessentially scouse with one foot planted firmly in the 60s. The catchiest and most whistle friendly tune this year that promises great things for the future. The joy in the track lies in its effervescent cheeriness (despite the lovelorn lyrics), something of a departure from previous more hard edged tunes. Its almost impossible to dislike The Shipbuilders right now.
Kooky and Damoon – There She Flies
Kooky and Damoon have provided this writer with some of the funkiest moments of 2016. From their second EP, the imaginatively entitled EP2, to the mix they recorded for the good folk here at  Getintothis, K & D have shown their flare for an impossibly catchy tune and a superior dance beat. There She Flies has one foot in Daft Punk style French house, one foot in Nile Rodgers camp and one foot on a 70s disco floor. And if that makes three feet, it still isn't enough to adequately dance to this irresistible beauty of a record.
Comments
comments