As mUmU celebrated its 9th birthday at Great Baltic Warehouse, Getintothis' Bryn Davies was there to soak up the vibe.
mUmU kicked off their ninth year paving the house and techno scene with nine artists in the heart of the Liverpool creative sector.
Headlining with Cassy, Enzo Siragusa and Nastia, who were joined by Gary Beck, Lee Rands, Jon Rundell, Clive Henry, Scott Grant and Tred Benedict.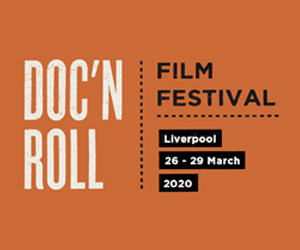 Entering the old wrapping factory that is The Great Baltic Warehouse, you push through plastic curtains, blurring light and sound, straight into a barrage of rattling kicks and piercing percussion framed by lanterns and steel rafters. Lasers scan the crowd and the venue was set for what was expected to be a memorable day.
Leading us into the night was Nastia, arguably the most well-respected of eastern European DJs. Shooting from left to right across the elevated stage she used minimalism with evolving sounds and drops stirring the crowd into a frenzy synced with lights, lasers and blinding strobes.
As blue and red spot lights formed a sunset the next artist made himself present, Enzo Siragusa, founder of Fuse and with 20 years under his belt, pushed the boundaries bringing technicality and power on a set that mixed mp3 with vinyl.
Gettothis Album Club – check out our views on the new albums of last month
Next on was Cassy. In June she released her first album and this was her mUmU debut. Her set felt significantly more diverse and welcoming than the artists on before her, utilising some out of the ordinary percussion in a subtle manner cradling us into the early hours of the morning.
Gary Beck closed off the night with a collection of solid tracks that seemed more sharp-edged than the other artists and he performed them with smooth transitions and greater subtlety. The crowd and lights petered out but we expect mUmU will continue to be a stronghold for house and techno for many years to come.
With the announcement of Rødhåd, Tijana and Lee Rands for their next event on May 28, chances are their next event will prove us right.
Comments
comments