Threshold Festival organisers launch crowdfunding campaign to raise £9000 to cover shortfall.
Threshold Festival organisers are reaching out to the community after missing out on funding.
Threshold, now in its seventh season, has upped its live programme for the 2017 edition with the likes of Hannah Peel, RongoRongo, Hey Colossus, False Advertising and a wave of emerging new Liverpool talent, however organisers are launching a crowdfunder to ensure costs are covered.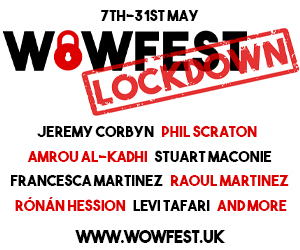 The three-day Threshold Festival, which takes place on March 31 until April 2 in the Baltic Triangle district of Liverpool, needs a further £9000 after missing out on funding.
Festival producer, Chris Carney said: "Funding is never guaranteed, so there has always been a very fine balance of 'will we or won't we' each year.
"Over the last seven years we've produced an important and dynamic festival, sometimes with personal money going into it, always with brilliantly supportive artists, audiences, volunteers, funders, sponsors, venues and suppliers who have helped to keep the event afloat on a shoestring budget."
Organisers are keen to stress the festival will go ahead as planned as scheduled.
Carney added: "Due to a shortfall in this years' funding our plans for Threshold Festival in 2017 are not currently matched by the budget we have available, and so we are turning to our immensely supportive and loyal audience and the local creative and business communities.
"We've launched our Crowdfunding campaign and we've got some awesome rewards, so we know people will be keen to get their hands on them."
To pledge cash for Threshold Festival 2017 visit here – tiered rewards include festival tickets, merchandise, special packages and music.
Take a look at our photography highlights from across Threshold Festival 2016 below.
Comments
comments