Returning for another week, Getintothis' Lorna Dougherty explores electro-pop, disco-funk-pop and a multi-instrumentalist.
We'll kick start with the Northern four piece, No Hot Ashes. From one of our neighbour towns, Stockport, they have released an array of singles over the past couple of years, and it's their newest piece we've pulled out to have a boogie to. Cool Cat epitomes the pop-funk-disco-rock vibe the quartet are going for – quite a fitting song name we think.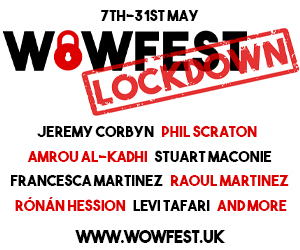 With a heavy use of a bass guitar and brass instruments throughout; their sound has influences from all over. The guitars and vocals are similar to that of rock legends Red Hot Chili Peppers, yet includes a groove and rhythm inspired by the disco Godfather himself Luther Vandross. We can look forward to the youngens releasing a new single later this month.
Next up is alternative solo girl, Ella on the Run. Originally from Zurich she has traveled to LA and now relocated to London in order to pursue her career. From her newest EP, Undone, we've picked Walk Away. A classic love song in terms of lyrics, yet her sound never completely conformes to those aligned with pop. The electronic and synth elements that flow within separates her from modern-chart-pop songs. Although her songs are able to stay humble and contain a simple melody; they're catchy, yet she has a little something extra.
Finally we have Olly Guy, AKA Giyo. A multi-instrumentalist and daring experimentalist. After taking almost two years away from publishing music, Giyo returns with his down-tempo album, Somnambulist, released December last year. From the album we've chosen, in our opinion, the most ecelectic number, Downward Spiral. Thrown in the mix is a classic piano melody combined with hip-hop electronic beats and background drums, played with a brush in order to create a dusty jazz sound.
Comments
comments