With Record Store Day 2017 just ten days away, Getintothis' Amaan Khan tells all that you need to know to make the most out of your day.
Every year independent vinyl record shops come together to celebrate their culture with exclusive releases, special collections and deals for record enthusiasts on Record Store Day.
This year marks the 10th edition of Record Store Day which takes place on April 22.To make it big, exclusive releases have been lined up associated with everyone from veteran legends like Elton John, David Bowie, Iggy Pop etc. to up and coming heroes Cabbage with the release of their double LP Young, Dumb and Full of… in vinyl. Even London Symphony Orchestra has come up with their first ever vinyl release which will be celebrating Steve Reich in honour of his 80th birthday.
Closer to home sentiments, Dead or Alive's Unbreakable… will be made available on vinyl for the first time in UK. The Fab Four will see release of Penny Lane / Strawberry Fields Forever to honour the 50th anniversary of the initial release of, arguably, the band's most iconic single.
Get a taste of what Record Store Day in Liverpool is about – check review of last year's edition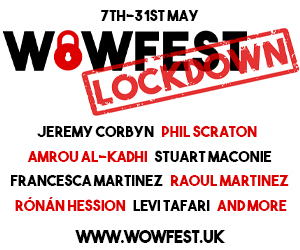 The official participants of the shindigs in Liverpool will be: Probe Records, Jacaranda Records, 3B records and 81 Renshaw. To help you make your way through the shops on the day, we have prepared you a guide. Have a look:
Dig Vinyl
Okay, we lied… some of the Record Store Day related activities are not confined to the day itself and Dig Vinyl is not even an official participant of the day – so don't expect any exclusive releases but while you're up and about, take a look through their unmatchable collection of second hand vinyls.
However a week before the actual day, on April 14, Dig Vinyl will be hosting an advanced celebratory night at Sound Food and Drink. Headlining the party will be Nightdubbing with support from DJ sets by everybody from Liverpool Disco Festival, Positive Vibration, Mellowtone's David McTague to Vryll Society's Benjamin and Ryan, and more.
Also on the night will be a raffle – the proceeds of which go to The Whitechapel Centre – with prizes like tickets to Liverpool Disco Festival and Positive Vibration to be won.
81 Renshaw
On April 22 itself, we recommend starting your day early and getting down to 81 Renshaw, who are making their debut as Record Store Day participants, and get your morning coffee at the restaurant/cafe along with that rare release you have your eyes on. The sales will be strictly on a first come first served basis with only one of each release per customer. Moreover, soundtracking your browsing will be live performances by Lucy Styles and Dan Wilson.
Jacaranda Records
Jacaranda Records have prepared a solid lineup to follow their last year's success.
Besides the sale of various records and exclusive releases on all three floors, there will be sets from local talents like Sub Blue, Nick Ellis, Seafoam Green, Astles, Tommy Tenderlion & The Peppercorn Kids, Cal Ruddy, Amique & The Ecstasy, Rain, The Jesse Janes, Indigo Tree and Jon Coley alongside DJ sets from Positive Viberations and The Jacaranda. 
Even Getintothis will be hosting its own record stall with six lucky artists, selected from a competition, getting a chance to showcase their releases at the stall.
Along with that, between 6pm and 9pm, attendees are encouraged to bring down their own vinyl selections to The Jacaranda and play them upstairs to win tickets to Iron Maiden's sold out Echo Arena gig, Positive Vibrations – Festival of Reggae tickets, Independent Liverpool festival tickets plus £100 worth of Record Store Day releases as well.
With a solid live show, various competitions, rare records and the fact the action goes on from 11 a.m. to 6 a.m. the next day!… Jacaranda Records is, arguably, the headline act of the celebration.
More details on the Record Store Day celebrations and the aforementioned competition here.
Probe Records
Almost a cult institution – Probe Records will still undoubtedly manage a healthy gathering of people and early morning queues like it does every year. Last year, the first person to get in waited outside the shop from 3 p.m. the day before!
Situated near Bluecoat on School Lane, the store will be stocking a lot of the big releases alongside stuff from acts like The Coral, The War on Drugs etc.
3B Records
If like U2, you still haven't found what you're looking for – er, forgive us for cracking that one –  you might want to head down to Slater street to 3B Records who proudly claim to stock pretty much every release this year. Judging from last year, live music can also be expected though no such official announcements have been made.
So from celebration a week early to celebrations lasting till 6 in the morning next day, Record Store Day 2017 has set out to be a bigger than before celebration of independent record stores. So re-count your savings and set your alarm clocks early and have a good time supporting your local cultural curators. Good luck!
Comments
comments