Sigur Rós are bringing their majestic Landscape Rock and light show to Manchester this month. Getintothis' Mike Booth delves into what we can expect.

Sigur Rós have announced a three night stint coming to O2 Apollo Manchester this month.
For the past few years the band has focused on touring with a gruelling set of dates across the globe throughout this year and last.
There have been no new studio albums since 2013 when the band unveiled a harder edge to their sound with the release of Kveikur and there appeared a deliberate move on their part to retreat from the limelight after the runaway success of Takk.
Indeed the year before that saw the release of Valtari, undoubtedly the least commercial of all their LPs.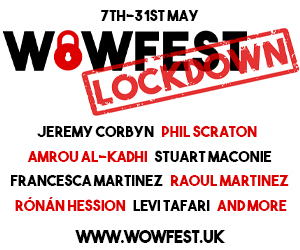 The music of Valtari was at times as spectral and ghost-like as the floating ship which adorned its cover and whilst it was well received by fans and critics alike, calls came from certain quarters that the Sigur Rós listening experience had become too passive.
Perhaps this confrontational new sound and extended period on the road is the response.
So what can we look forward to in Manchester?
The grandiose spectacle of translucent drapes, towering shadows, thundering drums, guitars weeping under a violin bow, that sense of theatre we have come to expect from Sigur Rós but with the promise of new music from the forthcoming album as the band twist and hammer these new tracks into shape before committing them to tape.
Need more gigs this week? Make sure you check out our Gig Guide
Long standing fans need not fear as we are also assured plenty of air time for their most beloved tracks from down the years thanks to an extended set which is being performed in the absence of a support act for this part of the tour.
Tour Dates:
September 16: O2 Apollo, Manchester
September 17: O2 Apollo, Manchester
September 18: O2 Apollo, Manchester
September 20: Eventim Apollo, London
September 21: Eventim Apollo, London
September 22: Eventim Apollo, London
September 24: SEC Armadillo, Glasgow
September 25: SEC Armadillo, Glasgow


Comments
comments