Asgeir Trausti Einarsson is Iceland's hottest musician of the moment and Getintothis' Lauren Wise heads to the Arts Club to find out what all the fuss is about. 
Mellow music seems to be what Iceland does best, but Asgeir proved that mixed with folk and electronica, there's more to 'mellow' than meets the eye.
First up is support from Australian Gordi. The folktronica act fits perfectly on Asgeir's bill, using a mix of powerful vocals, loop pedals and voice transformers to create an eerie and emphatic atmosphere.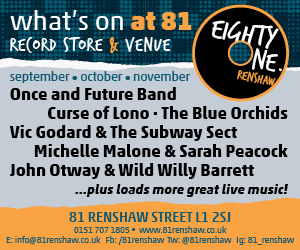 With tones of London Grammar, Gordi echoes similar bracing vocals delivering an emotive performance that collates a timeline of both strengthening empowerments and apprehensive vulnerabilities.
Interspersed with the electronic voice changers that discombobulate listeners and present the unexpected, it's clear from the beginning that on stage production will be a running theme throughout the set.
It's during the most organic sounding songs that feet are tapped and heads bobbed, as the audience truly enjoy the raw organic feel of Gordi and her powerful voice, most noticeably in her song Wanting.
One Fine Day in Liverpool – Leaf reveal latest venue in city centre Business District
A short interval later and Asgeir and his band of five take to the stage of Liverpool's Arts Club for the second time, his first having been a Liverpool debut in 2014.
As the final of his two UK dates on his 2017 European tour, Asgeir yields a healthy Liverpudlian crowd for a Tuesday night, providing evidence of an anticipated arrival.
What's most noticeable as Asgeir launches into his set is the clear divide between songs from his first and second albums and his third. Catchy folk has taken a backseat in Afterglow as instead electronic overtones and onstage production come to the forefront of the six-piece's sound.
One of the pleasant surprises of the evening was the blend between Icelandic and English, which gives the audience a true immersion in the artist's heritage. There's something beautifully mysterious about a song in another language; it's not just foreign but other worldly, as both words and sounds seem as fresh and obscure as if it's the first time you've heard a crisp leaf crunch underfoot.
The foreign tongue combined with Asgeir's high pitched vocals leave the audience in a trance-like state as they soak up the light show that accompanies perfectly each crisp beat, in particular during the marching band drill of Torrent.
It's during these final two songs that the venue is brought to its liveliest as keen fans are able to sway along to the less mellow songs of Asgeir's latest album. The evening is rounded off with Stardust, which is a popular choice based on audience reaction. Its poetic lyrics summarise how the end of this intimate show is just one of the many on their tour to come:
"Me, I'm a watercolour washing off/ To the deepest sea/ Though my soul may set in darkness/ It will rise in light"
It's clear that Liverpool was a successful way to end their UK leg of the tour as a full and lengthy applause ensues.
Images by Getintothis' Mike Burns
Comments
comments