Bubblewrap Collective comes to Liverpool, Getintothis' Cath Bore looks forward to the Cardiff invasion.
 Bubblewrap Collective started in 2009 with a simple, humble idea – to put out good music. Pretty basic really.
Based in Cardiff, in the last year alone the label has released music from  Welsh Music Prize 2017 winner The Gentle Good, new Heavenly signings Boy Azooga, and in June brings out the new album by Sweet Baboo, The Vending Machine Project.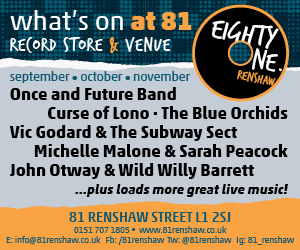 This Friday, Bubblewrap come to Liverpool with Sock, Buzzard and My Name Is Ian.
'I've been putting music out in Cardiff for a long time now and the scene in Cardiff at the moment is very exciting,' says Rich Chitty from the label. 'So many good bands, and we want to attempt to bring that music to other cities, so this month, we'll be in Liverpool and Bristol.'
Sock draws on elements of jazz and surf, their influences range from Mac DeMarco to Khruangbin to Steely Dan and beyond. Buzzard's brand of high tempo, fast-paced 70's Rock and exhilarating live show is truly something to behold. My Name is Ian's music is full of hooks, catchy melodies and well-thought out humorous lyrics.
Sock will be releasing their debut album on 1 June, My Name is Ian and Buzzard will have new music out later in the year.
Bubblewrap Collective dates:
25 April The Blue Lagoon Bristol with Sock,My Name Is Ian, CVC
27 April Jacaranda Liverpool with Sock, Buzzard, My Name Is Ian
Comments
comments