It's all about guitars and lo-fi goodness this week as Getintothis' Mike Stanton samples some malanjolly math rock from Leeds, garage surf-rock from New Jersey and acoustic country from New Hampshire.
Leeds four-piece Far Caspian tackle isolation on dreamy and wistful yet decidedly upbeat new single Let's Go Outside, the second track taken from the forthcoming debut EP out via UK label Dance To The Radio. Despite the rather downbeat subject matter Let's Go Outside is a song full of verve and energy, it springs into life and bubbles along on a bed of spring-loaded beats and bouncy bass.
"Although it's a pretty upbeat instrumental, the lyrics touch on depression and feeling far from something you could call home," explains frontman and guitarist Joel Johnston, "The whole EP is loosely based on my experiences of moving to England and feeling a disconnect to living in a new city for the first time."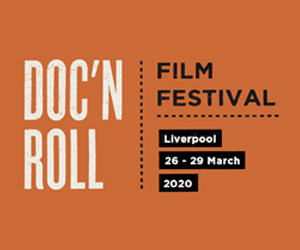 Referencing this dichotomy between themes and music with the playful self-nominated tag of 'melanjolly', Far Caspian's wistful sound calls to mind the likes of Local Natives or Band of Horses.
However there's a simpler catalyst too for the upbeat elements of the song, Johnston explains: "We recorded and mixed the track, along with the rest of the EP in our basement. When we were doing Let's Go Outside there was a crazy snow storm going on, I think it was about 1 degree in that room. That's probably why it's a bit faster than the rest of the tracks."
Let's Go Outside was is out now via Dance To The Radio.
Liverpool's Cains Brewery Village to host huge free August Bank Holiday music festival
Dentist will be releasing third album Night Swimming via Cleopatra Records on July 10 and Corked is the first single to be aired.
Consisting of Emily Bornemann (vocals and bass guitar), Justin Bornemann (guitar) and Matt Hockenjos on drums, Dentist's honed sound is showcased on Corked, contrasting the upbeat catchiness of surf rock with lyrical themes of social anxiety and heartache.
Having earned the tag of one of New Jersey's buzziest bands, Dentist play with bright pop hooks that are full of appealing melodies, however there is an undercurrent of snarling garage punk cloaking everything with a scintilla of gloom. It is this balancing act that ensures Corked avoids the saccharine pull of surface-dwelling breeze-pop and roots it firmly in math-rock territory.
Dentist's sound combines the freedom of the beach atmosphere and the urgency of the city into a fuzzed out, surf punk-tinged brand of indie pop with hooks and infectious melodies to spare. Emily Bornemann's vocals are countered by the band's sometimes aggressive, but always addictive sound.
Corked is available now while Night Swimming is out July 20 via Cleopatra Records.
Fingerstyle singer-songwriter Zak Trojano is due to release his third album, Wolf Trees in August. Trojano has woven nine songs into an album that's very form calls attention to the thin rapidity of modern life.
First single Kid's Got Heart is imbued with an acoustic intimacy found in the more organic country traditions. It sounds as if plucked from nature itself, from a man who co-exists in perfect balance with the world around him.
Trojano grew up in rural New Hampshire, living in a hand-built cabin with musical parents and a natural affinity for the pastoral. He started to write songs that reflected this landscape, heavy songs with a light touch; an AM radio throwback voice and an intricate finger-style technique framed by a drummer's rhythm.
From the very first driving notes of Kid's Got Heart and early scene setting lines, "the poets take it on the chin for the bells that ring right through you", Trojano draws the curtain, with able hands, on a production that provides shape and a deeper motion to the screenshot temperament of life in the modern world.
Kid's Got Heart is out now and Wolf Trees is out on August 10.
Comments
comments