From the definitive account of the greatest thrash metal album of all time to the ultimate heavy metal coffee table book, Getintothis' Nedim Hassan provides a list of books every metalhead needs to read before they die.
Summer's heat still lingers like the smell of rotting pig's blood after a Watain show. We stay holed up in our darkened offices and curse the fact that we need to keep re-applying our corpse paint.
Yet, for the sick humanoids out there who crave such things as sunshine, summer holidays and sitting in those places where dirt meets water (we think you call them 'beaches') we have a treat for you. What follows is a list of books that will protect you from the evils of sandcastle building, donkey rides and [shudder]  sunbathing. These tomes are guaranteed to keep you on the true path as one of rock's chosen warriors as you wait for the darkness of winter to descend once again.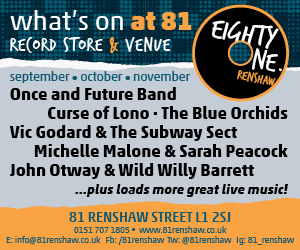 D.X. Ferris – Reign in Blood (Bloomsbury 33 1/3)
Part of Bloomsbury's excellent 33 1/3 series, Ferris provides the definitive account of the greatest thrash metal album of all time, Slayer's Reign in Blood. Interviews with all key players involved – including each member of the band, producer Rick Rubin and engineer Andy Wallace – provide fascinating insights into why the album ended up sounding so stark. Particularly revealing are sections on Rubin's production style and his dialogues with creative driving force, guitarist Jeff Hanneman, which led to the raw, unrestrained extremity eventually committed to vinyl.
Graeme Thomson – Cowboy Song: The Authorised Biography of Philip Lynott (Constable)
In the first book to be written with the cooperation of the Lynott estate, we are given an intimate portrait of the late Thin Lizzy frontman. Thomson's provision of rich background context on Lynott's early life in Dublin is not overdone and helps to illuminate both the Wild One's vast creative legacy, as well as the demons that ultimately cut short his life. Featuring revealing interviews from those who knew him best and charming family photos, Cowboy Song excels in almost every aspect.
While Thomson somewhat unfairly dismisses some of the later Lizzy albums, his book is also a reminder of just how much creative output Phil Lynott delivered. We were left inspired to revisit the back catalogue of one of rock's most enigmatic performers.
Mike McPadden – Heavy Metal Movies: From Anvil to Zardoz, the 666 Most Headbanging Movies of All Time (Bazillion Points)
The ultimate heavy metal coffee table book, McPadden's A to Z is a treasure trove of cult heavy metal horror films, rock docs, post-apocalyptic B movies and concert films. Heavy Metal Movies hits hardest when it revisits films that have either influenced or been influenced by metal subcultures. Reviews of significant films such as Trick or Treat and This is Spinal Tap illuminate their significance for a contemporary audience. At the same time, McPadden excavates lost VHS classics such as Rocktober Blood with a geeky delight.
In places, the heavy metal movie tag appears somewhat redundant. For instance, aside from their exploitative (and often downright repugnant) content, we were unsure why films like A Serbian Film and Martyrs warranted a mention. Nonetheless, this is a book that can be dipped into again and again. The passion of the author for his subject matter oozes throughout each lavish page.
Albert Mudrian – Choosing Death: The Improbable History of Death Metal & Grindcore (Bazillion Points)
Mudrian's account of the development of death metal and grindcore is notable for its extensive use of oral history interviews. Pivotal figures from Britain, US and wider international scenes speak candidly on the formation of metal's grittiest sub-genres. The book skilfully weaves individual recollections to effectively convey the genre's gradual emergence from the underground.
The downside of a reliance on oral histories is that this can sometimes leave the reader with a lack of a wider context. Nonetheless, no other book on the subject captures the sights, sounds and rancid smells of the pivotal moments in extreme metal's ascendancy.
Mick Wall – AC/DC: Hell Ain't a Bad Place to Be (Orion)
Less acclaimed than his biographies of Led Zeppelin and Metallica, Hell Ain't a Bad Place to Be exemplifies Mick Wall's talents as a biographer. Displaying his usual sharp eye for detail and a meticulous attention to background context, Wall sheds new light on AC/DC's arduous rise to stardom. While he perhaps devotes too much space to detailing the circumstances that ultimately led to the band's formation, this only serves to underline the enormity of their eventual success.
It was indeed a long way to the top for the Young brothers and Bon Scott and that makes this riveting account of their ensuing triumphs and tragedies all the more poignant.
If all that reading hurts your eyes, then it is now time to rest them and check out the latest sonic delights that have been occupying our stereos and mobile devices.
Bonehunter – Children of the Atom (Hells Headbangers)
These purveyors of "Devil Metal Punk" are back with an album that sees them continue to hone their reputation as rising stars. Songs such as Demonic Nuclear Armament are the sonic equivalent of sleazy hard rock that has been chewed, eaten and spewed out by a rabid black metal dog. Featuring the most incredible album artwork we've seen this year, Children of the Atom is the most fun-filled soundtrack to the apocalypse that you're ever likely to encounter.
Outline – Fire Whiplash (Hells Headbangers)
A reinvention of her previous speed metal act Demona, Outline vocalist/guitarist Tanza Speed has teamed up with J. Hammer to deliver a fast, frenetic and ragged debut on Fire Whiplash. Imagine if Belinda Carlisle had not joined the Go Gos but instead wanted to be in a Bay Area thrash band and you get the idea with this record. Speed's vocal talents are highlighted on the deliciously sleazy Lady Teaser, which slows down the pace to good effect. While the galloping, breakneck paced riffing can get a tad repetitive at times, overall, songs such as The Assassin and Hell Squad channel the punked up energy of early thrash in a satisfying manner.
Born to Murder the World – The Infinite Mirror of Millennial Narcissism (Extrinsic Records)
When the world is run by self-absorbed bigots seemingly oblivious to the destruction and suffering they are perpetuating, Born to Murder the World's music is the logical conclusion. 15 minutes of sickening rage, The Infinite Mirror of Millennial Narcissism, could only be a collaboration between Shane Embury (Napalm Death) and Mick Kenny (Anaal Nathrakh). Enlisting the help of Duncan Wilkins AKA Drunk (Fukpig) to provide vocals on slabs of fury such as Genesis Misconception and Negativity Plague, Embury and Kenny have produced an album of terrifying intensity.
We've been good to you for long enough. Now it is time to return to the dark and mourn the passing of another stupendous Bloodstock Festival. Until next time, keep supporting your scene.
Comments
comments