Remembering the sounds of East Coast rap flooding 1990s Liverpool, Getintothis' Janaya Pickett reflects on whether The Notorious B.I.G.'s Juicy can be considered the real Scouse anthem of the decade.
Like wind rustling through the leaves or a distant lawn mower on a summer afternoon, some sounds are particularly homely.
The sound of music has the power also to trigger warm feelings with its familiarity. For this writer, one of those sounds is Juicy by The Notorious B.I.G blaring out of a passing car.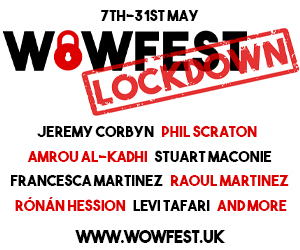 That may sound a little bizarre but from the mid 1990s onward my memories of living in this city are peppered with Juicy; fragments of it from moving vehicles or local youths barking out the lyrics with pride. "It was all a dream…."! Granted, this doesn't happen as much as it did 25 years ago, but it still does and I listen for it intently.
Only weeks ago coming out of a local shop I was greeted by a boy no less than 14 sporting baby ket wig, playing Juicy on his mobile phone.
About six months before this, walking down towards West Derby village of all places, I heard it coming up behind me like a siren. The car slowed as it turned a corner and part of the chorus revealed itself "Don't let 'em hold you down, reach for the stars. You had a goal but not that many" …then faded off. I can't help but smile every time.
Juicy being played loudly by a scally is to me a proclamation of good cheer or even a bit of a protest.
It's a track that I would argue is a Scouse anthem and one that feels like home.
Review: Bishop Nehru, MC Nelson, Remi and Society of Alumni: 24 Kitchen Street
Juicy was Biggie's first single, released in August 1994. It was his immediate success, some have argued, that singularly brought the world's attention back from the west to the east-coast rap scene.
He recorded two albums Ready to Die and Life After Death before his actual death aged just 24.
This tragedy and the posthumous release of Life After Death is really what has turned Biggie from rap star to cultural icon.
What I wonder then is how a song by an African American man from Brooklyn resonates with scouse culture. You could be forgiven for thinking that the legend of Juicy would be one told by the black or minority communities of city.
Yet through the years I've heard Juicy in cars from Toxteth to Walton and Kirkby to Croxteth. Its message seems to transcend race and speaks to many a white scouse experience also.
Juicy opens with Biggie stating, "this album goes out to all the teachers that told me I would never amount to nothing … and to all my n***as in the struggle".
Born Christopher Wallace to West Indian parents in 1972, childhood inequality is a theme Biggie returns to throughout his writing.
Still the illest: Biggie Smalls and the legacy of Ready To Die
'The struggle' is a socioeconomic one. During the '70s and '80s child poverty in Liverpool was rife, as our port economy dissolved seemingly encouraged the state. Indeed, child poverty is still an issue that the city still struggles with.
The young Liverpudlians who've fallen in love with Juicy since its release may well relate to Biggie's memories of homes without heating and disappointing birthdays.
Juicy is a triumphant song of overcoming – a true 'rags to riches' story.
It's about the ingenuity of the poor in the face of subpar housing, education and opportunities. This ingenuity may extend to crime or drug dealing as it did in Biggie's case but in many instances, these are some of the only routes to riches open to those left behind by society.
Biggie made it out of poverty through rap and then gave up the criminal activities but continued to flaunt a mafioso persona.
There's something very mafioso, but also particularly Scouse, about Biggie's pride in his humble beginnings and sense of community. He stays grounded and supports his people "and my whole crew lounging, celebrate every day, no more public housing".
However, Biggie and the hip-hop era he represents are not without their problems. There is the rampant sexism in the lyrics of the time that persist in the genre to this day.
There's also flagrant materialism and the notion that personal success and happiness depends on what you're wearing and driving.
This could be seen as a bit Scouse too, especially in the sense that we are known for the importance we place on our fashions.
Yet aspects of working class/hip hop culture that are oftentimes shallow or problematic are nonetheless creative forms of expression in their own right.
Ironically aspects of said cultures are usually repackaged, commercialised and sold to rich and poor alike.
Over twenty years after his untimely death, The Notorious B.I.G is no longer just a man but a brand.
Control of his estate was left to his mother Voletta Wallace who, as well as setting up charitable organisations in her son's name, has licensed everything from Biggie films and TV specials to clothing and mobile phone accessories.
One particular photograph of Biggie, a headshot in which he snarls at the camera wearing a lob sided crown, has become a success in its own right, taking on new meaning that is somewhat separate to the man or his music.
Looking back at the Wu-Tang Clan's legacy and their top ten tracks
As a popular image within the street art world in particular, murals of Biggie's face can be seen on urban streets from New York to Tokyo.
This demonstrates his appeal to people the world over, not just the working class in Liverpool. As in any society, we Scousers over time collect influences, songs, trends, attitudes, from other places. We internalise these things and make them our own in a deeply personal way.
Therefore what this writer thinks is a Scouse anthem will most certainly not be the case for thousands of others.
Juicy, two decades after its release, has become detached from its original intended meaning in the same way Biggie himself has become a floating head.
It's the Scouse boys and girls who play the song in public that ascribe to it something deeper and in the words of the man himself "if you don't know, now you know…"
Comments
comments