James and Ryan from Seatbelts chat to Getintothis' Rebecca McGrath about their new project, and future plans.
It's been a funky little ride for Seatbelts. So far.
James Madden and Ryan Murphy formed Hooton Tennis Club with two friends and released two albums through Heavenly Recordings – before taking their songs in a new direction and forming Seatbelts.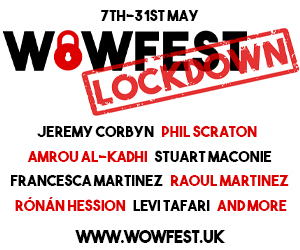 What happens to the ever popular Hooton is unsure. But Seatbelts are firmly in pole position – and number one priority.
Teaming up with Abi Woods and Alex Quinn, the band have played loads of gigs in Liverpool over the last few months, as well as Sound City, Getintothis' Deep Cuts night at Buyers Club. The band have also bagged swell support slot with Boy Azooga in town a few weeks ago.
James and Ryan, the two songwriters had been making music together for eight years by the time they created Seatbelts, sharing the role of vocals, guitarist, and bassist. At first they toyed  with the idea of calling the new set up Artists Only…
Introducing the best new music pub in Liverpool – and it's a bit of a secret
According to Ryan, "We just had a big batch of songs and we wanted to play them live but we thought Artists Only was a shit name."
"We took it from a Talking Heads song," says James. "(but) It's just unsearchable really, you can't type Artists Only into Google can you?"
"Radiohead did that as well. So we thought well we'll rob a Talking Head's song, but we took a shit one,' adds Ryan. "it just sounds really elitist and inclusive so it had to go in the end and we changed the name to Seatbelts."
After being in the studio along with band mates Abi (vocals and keys) and Alex (drums) the band wanted an outlet for their songs.
Their latest EP Songs for Vonnegut was inspired by dystopian writer, Kurt Vonnegut.
When asked when we can expect next from the band, James tells us, "we are working on a new EP now, I think the first one was more like a palate and then this one is following the direction of A World Drained of Wonder, (another track of their latest EP) the songs are a bit more like that."
"My mum said to me 'you don't really think the world is drained of wonder do you?' And I was like, 'no mum, it's just a concept to the song but it came from James' brain!" Ryan says.
"Well I took the line from a Patti Smith book," adds James.
Th pair tell me that the working title for their new EP is called Crippling Professional Boredom.
"It's a bit of a mouthful!" James laughs, "we had another one about being unhappy but then we thought it might be too much."
Still following their indie-rock vibes the band are now taking a slowed down approach to writing. "When we were doing the Hooton stuff it was kind of like just knock it out and put a load of stuff together, a bit more of a punk approach to writing," Ryan says.
"I think with Hooton Tennis Club there was no control which can be good for a band as well but, with Seatbelts, I think there's little elements of control that work," James adds.
Hooton Tennis Club don't seem to be making a comeback any time soon with Seatbelts being the main focus right now.
As Ryan points out, "you grow out of things the same way you write music, you're happy to perform at that time but, then later on it's different. It's like writing in a diary and then later on looking back and being like who was that? I hope no one reads that!"
So far the feedback for their new music has been really positive and encouraging, "people are digging it and it's really fun doing this Seatbelts stuff," James says. "Working towards the future, maybe we'll do something a bit bigger than an EP next year. Maybe an album…"
Seatbelts play 81 Renshaw on August 23.
Comments
comments